October 2, 2009 at 9:26 pm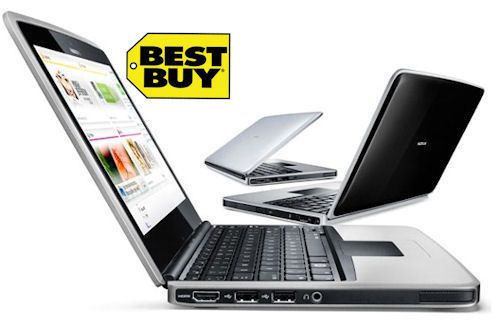 Yesterday we brought you the news that the Nokia Booklet 3G netbook is set to launch exclusively through Best Buy stores when it lands in the United States. What wasn't known, however, was the price. The guys over at PhoneArena managed to get hold of a screen-grab that shows a possible $599.99 price point from the Best Buy inventory system.
Whilst, some may argue that this price is too high for a netbook, I can't understand how it could be priced so cheap, when considering the European pricing. Recently, the Booklet 3G hit the Italian Nokia Store for pre-order at €699. If that price is indeed correct, then how can Nokia be selling it for such a discount in the US? Hopefully, some official information should come out shortly that clarifies pricing for all.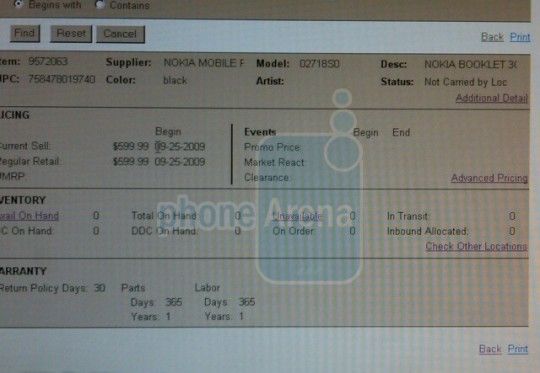 The Nokia Booklet 3G will come with Windows 7, has a 10.1-inch (1280 x 720) display, measures just 20mm thick and is powered by a 1.6GHz Z530 Atom CPU. It will also come with a 16-cell battery that should last for 12 hours. Other features include HDMI-out and a 1.3MP webcam.