October 7, 2009 at 10:20 am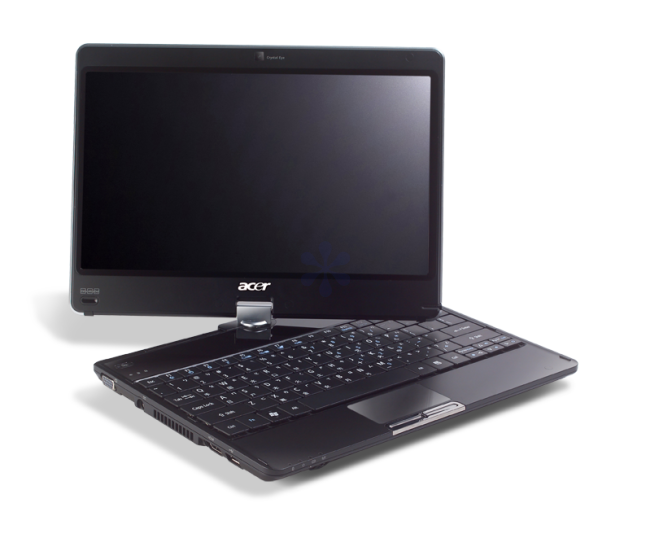 Following on from yesterday's news regarding the Gateway EC18T, an 11.6-inch convertible netbook, I was waiting to see how long it would be before an Acer equivalent crops up. After all, Gateway is owned by Acer. Lo and behold, macles has revealed the Acer Aspire Timeline 1820P convertible tablet.
Given the similarities in model number to the 11.6-inch Aspire 1810T (or 1410 as it's known in some regions), don't expect the technical hardware to differ. Apparently the port layout, components and technical specifications are all the same. The main difference is that the 1820P will be multi-touch enabled (I'm guessing therefore a capacitive screen?)
The tablet mechanism does mean that the 1820P is around 300g heavier than the 1810T. It will ship with Windows 7, so hopefully we should see a release by the end of the year. Check out some larger pictures after the break.