October 10, 2009 at 4:30 pm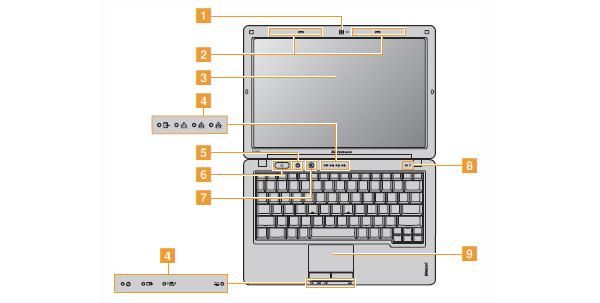 The CULV-based Lenovo Ideapad U150 made a quiet appearance at CEATEC 2009 earlier in the week. Despite the low-key unveiling, the 11.6-inch U150's manual has already made an appearance online.
Strangely, the manual references two display sizes (11.6" or 11.1") for the Ideapad U150. I've not heard of this before, maybe Lenovo are planning different displays for different regions? The U150 will also have 3/6-cell battery options and options for 3G, WiMAX and SSDs.
Apart from that, the specifications have also been fleshed out. The touchpad will support multi-touch gestures and interestingly there'll also be an eSATA/USB combi port. Check out the specs and a hands-on video from Engadget after the jump.
Lenovo Ideapad U150 Technical Specifications:
Display: 11.6" HD display OR 11.1" HD display
CPU: Intel Montevina SFF ULV BGA processor
Memory: DDR3 SO-DIMM (2 RAM slots)
HDD: 2.5" SATA (160 / 250 / 320GB 5400rpm) or 16/32GB mini-PCIe SSD
Webcam: 1.3MP pixels
29Wh 3-Cell battery size and weight: 291.8 x 192.4 x 24.4mm / 1.35kg
57Wh 6-Cell battery size and weight: 291.8 x 192.4 x 34.3mm / 1.50kg
2x USB 2.0 ports
1x eSATA / USB combo port
Headphone and mic-in jacks
VGA and HDMI out ports
4-in-1 card reader
Kensington lock
RJ45 LAN port
Bluetooth / WiMAX / Integrated 3G on particular models / countries
Multi-touch touchpad with 3-finger flicks, 2-finger scrolling
Via Netbooked.