October 15, 2009 at 6:09 pm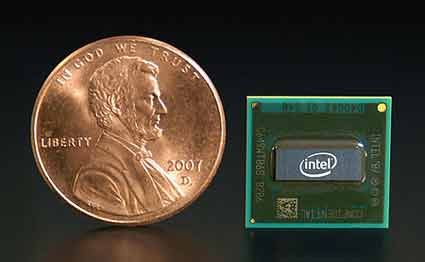 The next-generation Pineview processor used in netbooks, the Atom N450, will launch on 3rd January according to Fudzilla. It will also be the day that Intel will announce other new chipsets too. The 1.66Ghz N450 will sell for $64 at launch, around $20 more expensive than the popular 1.6Ghz N270 Atom.
The new Pineview processors are built around a two-chip platform. The Pineview processor features a CPU, GPU and memory controller on a single die. Combining this with Intel's Tiger Pint I/O is what makes up the Pine Trail platform. The benefits of moving from 3 chips to 2 chips are power efficiency, lower costs that enable more fanless netbook designs.