October 23, 2009 at 9:32 am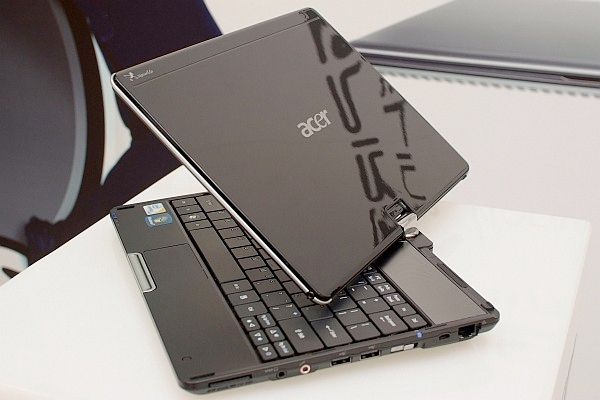 Acer's marketing people should be fired. That's the only conclusion I can come to after coming across what appear to be three identical 11.6-inch convertible netbooks/tablets from the company. Obviously, every company has the right to release different SKUs with slightly different hardware under the hood, but Acer doesn't make it easy for the end consumer to know what those differences are.
The Acer Aspire 1420P, 1820PT and 1820PTZ convertible tablets have been made official by appearing on the official Acer US website. The only model we've previously heard of is the 1820PT that recently got a hands-on in Italy. The 1820PTZ seems to be identical but only sports an 'Intel Dual Core' processor as opposed to the 'Intel Core 2 Duo' seen on the 1820PT.
This gets confusing as the non-convertible 1810TZ model had the dual-core processor compared to the 1810T i.e. the TZ model was meant to be better, however in the above case the 1820PT is the better specced model.
Still with me? Well Acer has revealed another model, spotted by Engadget, called the Aspire 1420P. As before the specs are near-enough identical to the other two (11.6" multi-touch display, 8-hr battery life) bar the processor. This model comes with an Intel Celeron processor, so is likely to be the cheapest out of the lot.
The rest of the specs for all three models includes 4GB of DDR3 RAM (max 8GB), either 250GB or 320GB HDD, Wi-Fi (b/g), Bluetooth 2.1, HDMI, three USB ports & card reader. All come with Windows 7 Home Premium. Interestingly all three models are listed as having high-resolution (1366 x 768 displays) as well as standard definition ones (1024 x 600). Hopefully, pricing details will follow in due course.
Update: Acer has an 'Acer Touch' product page on its site that shows some of the multi-touch gestures that can be performed with these new devices.