October 23, 2009 at 2:52 pm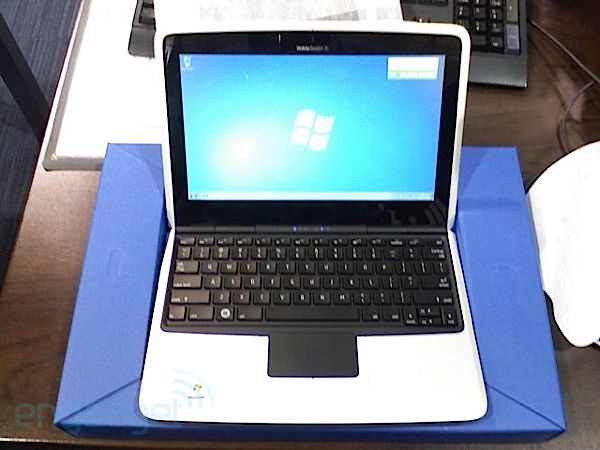 The first demo units of the Nokia Booklet 3G netbook are starting to arrive at Best Buy stores in the US. The Booklet 3G was meant to launch on Windows 7 launch day (October 22nd), however they don't start to seem to be available yet. Not to worry, as Best Buy now has pre-orders for the premium $599.99 netbook up on its site.
The Nokia Booklet 3G has a 10.1-inch (1280 x 720) display, measures just 20mm thick and is powered by a 1.6GHz Z530 Atom CPU, 1GB soldered RAM and a 120GB HDD. Other features include Bluetooth, HDMI-out and a 1.3MP webcam. For a 'premium' netbook however, it only gets Windows 7 Starter.
Via Engadget.