October 26, 2009 at 3:04 pm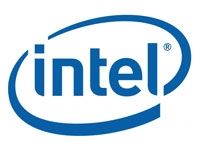 The main reason why we have seen such a large number of 'cookie-cutter' netbooks is due to hardware restrictions in place from both Intel and Microsoft. Both companies do not want this 'value' segment eating into profitable margins from their premium offerings.
The advent of Windows 7 has seen storage restrictions upped from 160GB to 250GB, although most of these W7 Starter models still only come with 1GB RAM. This will change, however, with the upcoming 1.83GHz N470 Atom (Pineview) processors. Fudzilla is reporting that Intel will be lifting the RAM restrictions on netbooks using this CPU.
This relaxation will come into place after March 2010 but only for the N470 Atom and not for the slower 1.66GHz N450 Atom. The N470 Atom will come with a NM10 southbridge as well as integrated graphics. Intel has guided to a price range of $299-$349 for these models, although I'm sure they will be pricier than that. It has also guided to storage of 160GB HDD or SSDs between 20-32GB. Somewhat cheekily it even recommends using Moblin Linux as the operating system of choice (Moblin was developed by Intel).