October 28, 2009 at 5:20 pm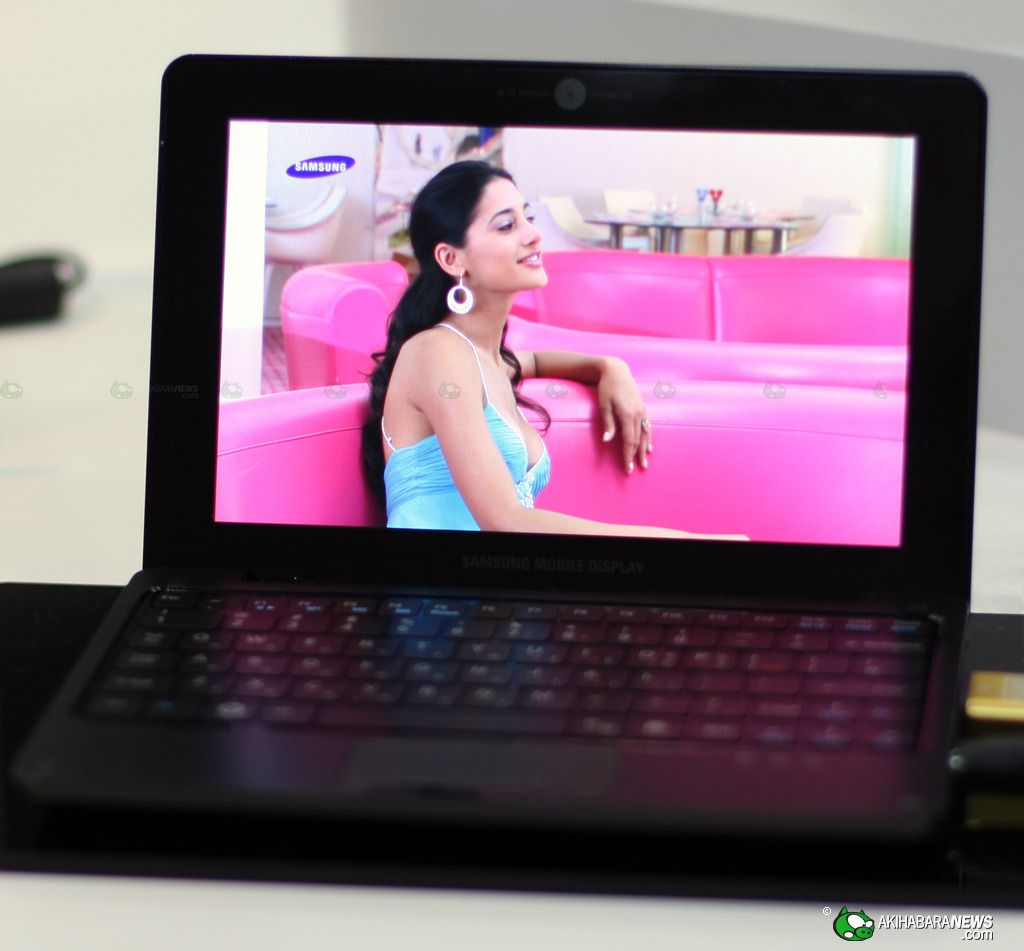 Samsung has shown off a 7-inch netbook running a 1024 x 600 resolution OLED display at FPD 2009 (Flat Panel Display 2009). The model has a brightness of 300cd/m2 and a 1000000:1 contrast ratio.
Personally, I can't say I'm looking forward to OLED-equipped netbooks in the near future. Firstly, I imagine pricing would be prohibitive as you scale up to larger display sizes and secondly, OLED displays are very poor in direct sunlight.
Yes, their vibrancy and contrast can't be matched when used indoors, but netbooks are hardly meant to be tethered indoors (are they?) You can see the prototype in action in the video after the break. The netbook appears between 37 and 52 seconds.
Update: Netbooked also has a video of these new devices, check it out after the break.
Via Akihabara News.