November 30, 2009 at 9:31 pm
Google's Chrome OS is still at the very early stages with the source code only recently released. For those interested in testing Chromium OS (the open-source project name of Chrome OS), the developer page has been handily updated to include which netbooks should work with the operating system.
They only list the systems that can run the unmodified Chromium OS source code first time round. It highlights which functionality works and which is broken for the netbooks tested so far. For instance, only those netbooks using the Atheros wireless module will work, the Broadcom module will not. Read more
November 30, 2009 at 7:08 pm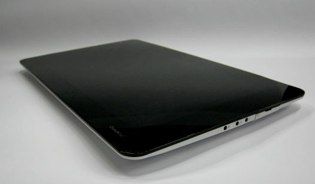 The CrunchPad project from TechCrunch founder, Michael Arrington has been sensationally axed today following what Arrington describes as "greed, jealousy and miscommunication." This is a sharp turnaround, following positive momentum and an imminent launch.
The 12-inch touchscreen internet tablet was being manufactured by Fusion Garage, According to Arrington's side of the story, it seems that Fusion Garage was looking to cut ties and push ahead with the CrunchPad without full ownership of the intellectual property.
Obviously Arrington is not happy about this. "We will almost certainly be filing multiple lawsuits against Fusion Garage, and possibly Chandra [Founder of Fusion Garage] and his shareholders as individuals, shortly. The legal system will work it all out over time," he said. Disappointing news indeed. Click through for one of the key excerpts from Arrington's post. Read more
November 30, 2009 at 6:56 pm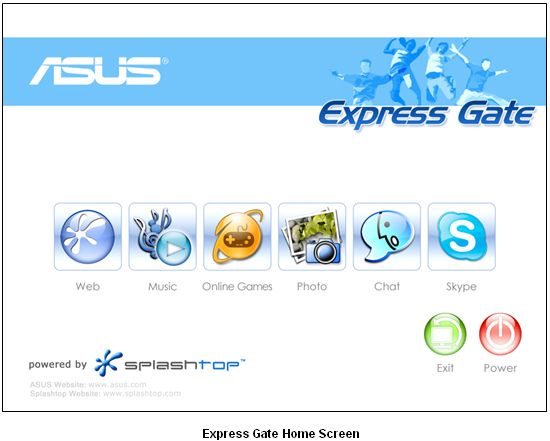 The Asus Eee PC 1008P already made an appearance though the FCC, but it appears that Asus will also be launching the Eee PC 1005P, powered by the next-generation Intel Pine Trail chipset. The model number was spotted on the Asus support site, which means it'll probably be a matter of time before it makes an appearance.
Also, according to the BIOS drivers it will also come with the instant-on OS from Asus called ExpressGate, which utilizes Splashtop. The instant-on operating systems haven't really become a must-have feature in netbooks, but it looks like manufacturers are still trying to push them. Hopefully, we'll hear more on the 1005P and 1008P netbooks at CES in January.
Via Netbook Italia.
November 30, 2009 at 11:55 am
The Asus Eee PC 1201HA sits oddly with the rest of the '1201' lineup. Unlike the ION 1201N and AMD Congo-powered 1201T, the 1201HA sits at the bottom of the pack without too many redeeming features. In fact it is much like a 12.1-inch version of the 11.6-inch 1101HA. It sports the same 1.33GHz Z520 Atom processor, 1GB RAM, 160GB HDD and even comes with Windows XP.
Other features include Wi-Fi (b/g/n), three USB ports, card reader and a 6-cell battery good for 5.5-7 hours. No Bluetooth here I'm afraid. The Eee PC 1201HA netbook is now on sale in the US for $329.99 at Best Buy. Only a black model is listed currently.
Via Netbooked.
November 29, 2009 at 12:18 pm
The AMD Congo-powered MSI Wind12 U230 netbook was recently launched and has already seen its first review. Now the crew over at NetbookNews has posted a video hands on of the 12.1-inch device.
The video shows a flat-key keyboard that stretches to the edge of the chassis. The right shift key isn't that big, but that's because there are separate keys for PgUp, PgDn and Home keys. It also has a reasonably large touchpad with separate left/right mouse buttons. It has a 5200mAh battery for around 6 hours of battery life. There is also a large access panel on the bottom to upgrade HDD & RAM. Check out the video after the break. Read more
November 29, 2009 at 11:49 am
Details of the Asus Eee PC 1201T have emerged. We already knew of such a model number, when the manual for the 1201HA and ION-powered 1201N made an appearance. However, we didn't know what kind of specifications it would sport. All we knew was that it lacked the HDMI port seen on the 1201N and had only two USB ports.
The Asus Eee PC 1201T was launched at a Chinese press event yesterday, lifting the lid on the 1201T spec-sheet. We now know that it will be powered by the 1.6GHz dual-core AMD Congo MV40 processor. It will come with 2GB DDR2 RAM and a 250GB HDD. Read more
November 28, 2009 at 6:20 pm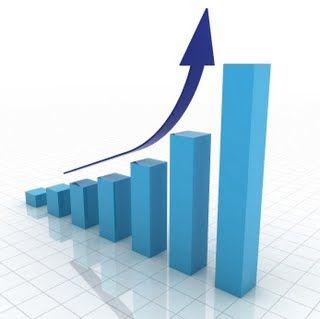 The definition of a netbook has changed somewhat since the first 7-inch Eee PC appeared just over two years ago. There has been a gradual trend upwards in display sizes, with 10-inch netbooks being the common standard. However, with 11.6-inch and 12.1-inch models released in the second half of this year, this segment is expected to get a big push from manufacturers in 2010 according to Digitimes.
This doesn't mean 10-inch netbooks will disappear, however manufacturers will position them as entry-level devices to compete against the emergence of ARM-based smartbooks. Models with touchscreen displays will be displayed towards the mid-range market, whilst the 12-inch models are expected to drive profits. Read more
November 28, 2009 at 5:30 pm
Stantum's Slate PC may be just a concept device right now, but that hasn't stopped the company showing off its multi-touch resistive panel. The Stantum Slate PC is basically a keyboard-less Dell Mini 10. Netbooked managed to get a demonstration of the technology behind the Slate. Initial impressions pointed to a sensitive and responsive panel.
It supports 10 points on the screen i.e. all ten fingers, which is demoed on the video. They even show how sensitive the screen is by using it with a paintbrush! A number of gestures and swipes are also supported. There's no release date for this but hopefully we'll see one of these panels in a tablet netbook soon. Check out the video after the break. Read more
November 27, 2009 at 5:50 pm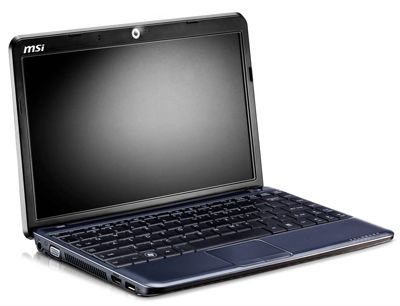 Details of the 12.1-inch MSI Wind12 U230 ultra-thin already popped up on its official website at the end of last month although the product page was pulled shortly after. MSI has now officially unveiled the Wind12 U230. The model is similar to the U200/U210 models, but comes with Windows 7 and is powered by AMD's new Congo 1.6GHz dual-core processor.
The company claims that AMD's new platform consumes 60 percent less power than standard notebooks and offers 4-hours of battery life. It also comes with the AMD RS780MN and SB710 chipsets that support HD and DX10 and ATI Radeon HD 3200 graphics. Read more
November 27, 2009 at 4:53 pm
The number of 11.6-inch CULV-powered ultra-thins coming onto the market is bewildering. No company wants to be left behind in this lucrative segment that sits between netbook and notebook. Acer is attacking this market with a number of models, albeit each with slightly different specs. The Acer Aspire Timeline 1810TZ is powered by a 1.3GHz Pentium dual-core SU4100 processor, 3GB RAM, 250GB HDD and Windows 7 Home Premium.
TrustedReviews reviewed the 1810TZ and came away with positive impressions and scored it 9/10. They even went as far to say that "the 1810TZ is about as close as we've ever come to giving a laptop a 10/10." One of the main things they were most impressed with was that it's 6-cell 5600mAh battery lasted for an enduring eight hours and 43 minutes. Read more
November 26, 2009 at 4:40 pm
Early last month, Kohjinsha demonstrated what was believed to be a concept netbook device carrying two displays. The idea is that 10.1-inch LCD screen sits behind the other and slides out when needed. Well it appears that Kohjinsha will be commercially launching this netbook, dubbed DZ, in December.
It will have two 10.1-inch (1024 x 600) displays that, when combined, will give a total resolution of 2048 x 600 pixels. It will be powered by a 1.6GHz AMD Neo MV-40 processor, 1GB RAM, 160GB HDD and Windows 7 Home Premium. The dual screens will come at the cost of 1.84kg in weight. Battery life should last for 4 hours according to the company.
The Kohjinsha DZ netbook will launch in Japan on December 11th for 79,800 Yen (£560, $920, €615). It's unlikely that we'll be seeing this unique model hitting western shores. Check out a video of the concept in action after the break. Read more
November 26, 2009 at 10:17 am
We have already seen some elements of the Litl OS used in its Webbook device a couple of weeks ago. The company has now given a more detailed video demonstration of the 'Channels' feature within Litl OS.
As a quick reminder, Litl OS is a custom operating system that presents the interface as a stack of cards. These cards are classified in three channels: Blue denotes the "permanent" cards and includes settings. White denotes the web cards, such as Mozilla whilst the black cards are channel headers and can be thought of as widgets (clock, weather etc). Read more
November 26, 2009 at 8:56 am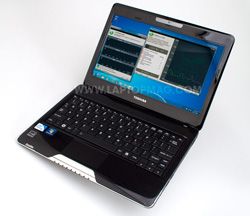 The Toshiba Satellite T115 (or T110 as it is known in the UK) is the company's first CULV-powered 11.6-inch ultra-thin. Just as many companies jumped onto the netbook bandwagon, it looks like we are seeing a glut of 11.6-inch ultra-thins too. This is great news for the consumer, helping to drive competition.
Laptop Mag has its review up of the T115 and found that it delivered better performance than Atom netbooks as well as over 7 hours of battery life. However, compared to the Acer Aspire 1410, it underperforms on most tests whilst costing $80 more. It does have a slightly better battery life but the keyboard is also not as comfortable. Overall, they feel it is still worth a look, but there are other models that offer better value for money. Click through for the main review points. Read more
November 25, 2009 at 4:46 pm
Those hoping that Intel's next generation of Atom processors will see a spike in clock speeds will be disappointed. Fudzilla is reporting that the Intel Atom Cedarview processors, due to launch in 2011, will see clock speeds just 10-15 percent above that for Pineview.
Intel Atom Pineview processors are set to launch in the New Year, with the mainstream processor being the 1.66GHz N450 Atom. However, it's worth remembering that the Cedarview speed increases will come with a lower thermal envelope. The chips will also support a maximum resolution of 1080p@120Hz or 2560×1600@60Hz along with HDMI 1.3a, DisplayPort 1.1a as well as older VGA interfaces.
November 25, 2009 at 4:26 pm
The dual-core ION armed Asus Eee PC 1201N netbook appears to be on the wish list of many. Not only does it offer cutting edge netbook specs, it is also priced very competitively at £399/$499.
The guys over at MobileandNotebook scored some hands-on time with the device. They handled a pre-production unit and felt it was solid and well built. You can check out their video after the break. The full specifications can be found in our previous post here. Read more