November 17, 2009 at 5:02 pm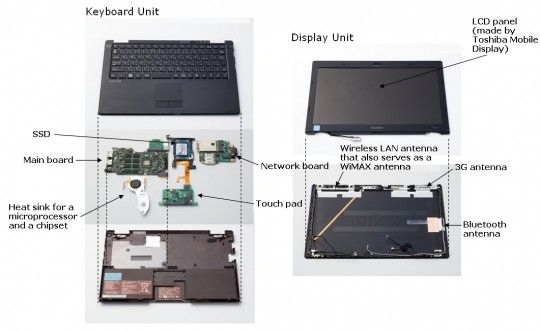 The super-skinny and luxurious Sony Vaio X has been taken apart to see just how Sony's engineers pieced it together. The guys over at TechOn have a seven part hands-on and teardown that shows the skill involved in creating such a gorgeous piece of hardware.
The engineer who took it apart certainly appreciated the efforts Sony has taken to get the Vaio X into the market. He felt that it needed a close collaboration early on between designers, engineers and production plants. The cost of manufacturing such a device is double that for a normal notebook. Well it probably helps those who paid the massive premium for what is an underpowered device to sleep well at night.
Via Slashgear.