November 19, 2009 at 10:48 am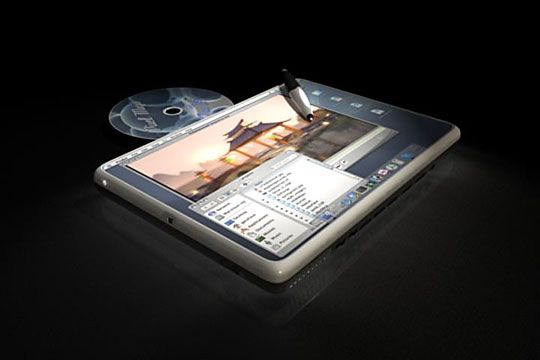 It's difficult to understand how something can be delayed when it hasn't even been announced, but Digitimes is reporting that the oft-rumoured Apple tablet will now launch in the second half of 2010. It has been pushed back from a March launch schedule as it has switched components and now plans to launch two models; one with an OLED screen and another with a TFT LCD display.
The OLED panel will be supplied by LG Display according to the report and will be 9.7-inches in size. The TFT LCD model will come with a 10.6-inch display and will be manufactured by Foxconn, Quanta and Pegatron Technology.
Looking at current OLED 9.7-inch display prices of $500, you can estimate that the tablet will have a total whopping cost of around $1,500 to $1,700 (panel costs typically account for around 30 percent of the device's total cost). However, as prices are dropping all of the time, Apple is expected that the cost of the OLED model will be in the region of $1,200-1,500 by the time of release. This will lead to a retail price of around $2,000. The 10.6-inch TFT model is expected to be priced between $800 and $1000.