November 22, 2009 at 4:27 pm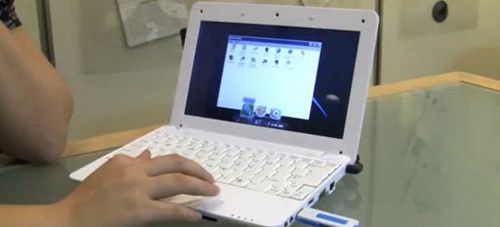 Inventec has shown off a new smartbook that sports the Nvidia Tegra T600 chipset. It boasts a boot time of around ten seconds and supports 1080p video playback using just 1W of power.
NetbookNews managed to get close-up with the Inventec smartbook and looks at the Windows CE boot time. Inventec is an ODM so if the device hits the market it will most likely come under a different name. Check out the video after the jump.