December 31, 2009 at 10:50 am
The Samsung N510's arrival is important for a number of reasons. It is one of the first netbooks to be released armed with the Nvidia ION LE chipset. It is also the company's first 11.6-inch device. On paper it sounds like a winning combination, you get a 1.66GHz processor, high-resolution matte display, HDMI, Wi-Fi (including Draft-N), Bluetooth 2.1 and a 6-cell 5900mAh battery.
However, times move quickly and with the advent of Windows 7, some may not want to purchase a new netbook that only comes with XP. It's also not cheap at around the £380 mark, pitting it a significant premium to the main other ION netbook on the market right now, the Compaq Mini 311c at £330. Read on to find out whether ION really makes a difference and whether the Samsung N510 is worth the premium. As usual, you'll also find some comprehensive performance and battery tests. Read more
December 31, 2009 at 10:49 am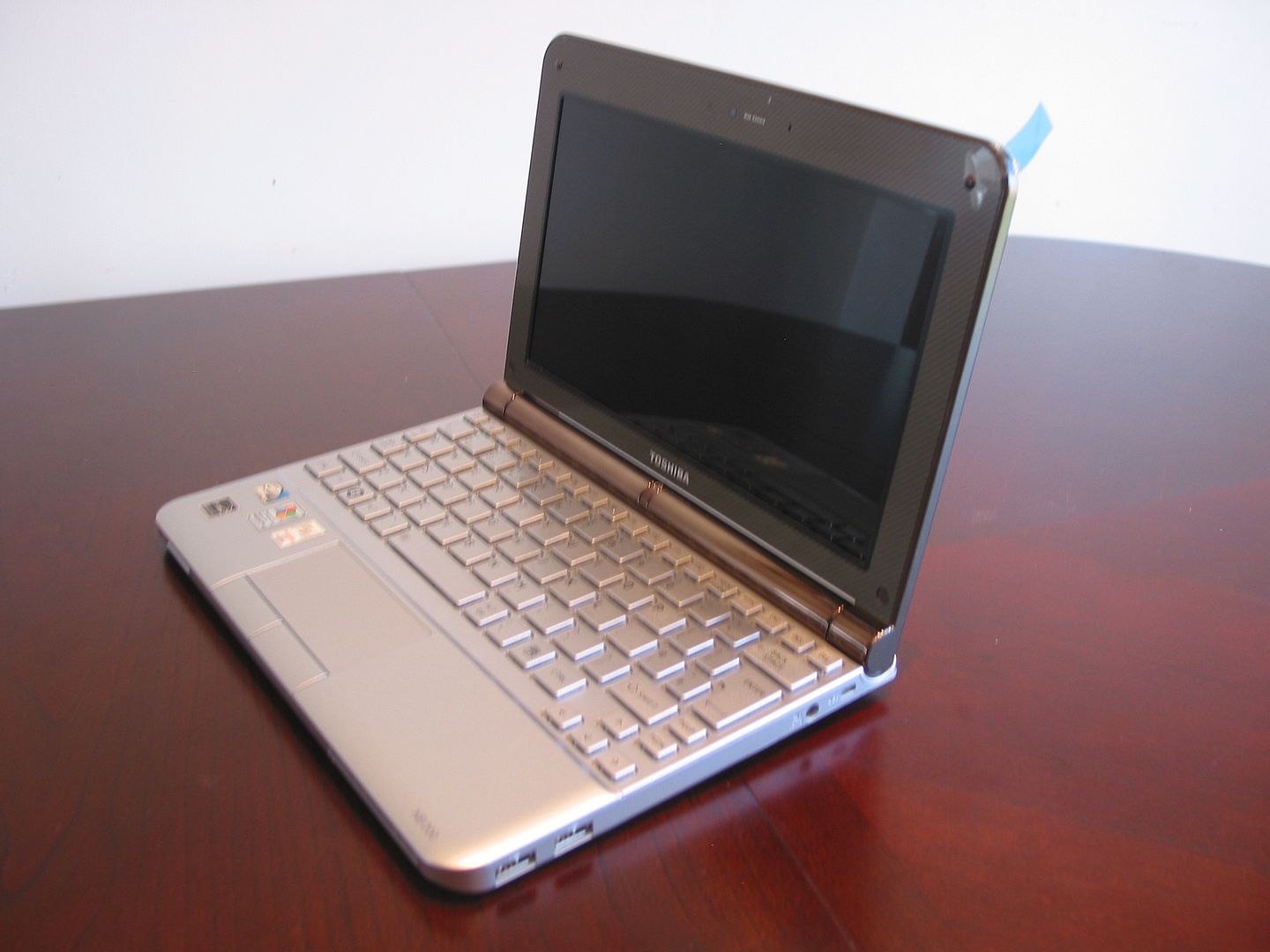 Toshiba hit a home run with the Mini NB200, its first 10-inch netbook, winning rave reviews since launch. The NB200 follows on from its 8.9-inch NB100 and the company certainly upped the game in terms of marrying desirability, portability and endurance.
The Toshiba NB200 exists in various configurations. We tested the NB200-10Z, one of the higher end SKUs that comes with a 1.66GHz N280 Atom processor, chiclet keyboard, Bluetooth, Windows XP and a quoted 9 hours battery life. Read our full review and decide for yourself whether the Toshiba NB200 lives up to the hype. Read more
December 31, 2009 at 10:39 am
The Acer Aspire One 532 will be the company's first Intel Pine Trail netbook. We've already come across the specifications that include a 10.1-inch high-resolution (1280 x 720) display and 1.66GHz N450 Atom Pineview processor. The first pictures of the AAO 532 have been spotted at a couple of retailers. Check out a few larger pictures after the break.
The Aspire One 532 will come with 1GB RAM, a 160GB/250GB HDD and Windows 7 Starter. Other features include a 3-cell battery, 5-in-1 card reader, 0.3MP webcam, Wi-Fi (b/g/n) and three USB ports. It will be available in four different colours (Blue, Red, Black and Silver). It has dimensions of 22.9 x 31.5 x 11cm and weighs 1.25kg.
Update: The Acer Aspire One 532h has now been officially announced. It comes with a choice of two 6-cell batteries, a 4400mAh battery for 8 hours of use and a 5600mAh battery for 10 hours of usage.
Read more
December 31, 2009 at 10:07 am
Toshiba is looking to release its second 10-inch netbook in the form of the NB300 (or NB305 if you're in the US), following the well-received NB200. The Toshiba NB300 has already passed through the FCC and now its appearance at a few retailers gives a hint on what specifications to expect.
Two product numbers have cropped up, the NB300-100 and NB300-106. The Toshiba NB300-100 even has a placeholder page on the official European site. As expected, the NB300 will come with Intel's Pine Trail platform (1.66GHz N450 Atom Pineview processor and GMA 3150 graphics), 1GB RAM, 250GB HDD.
Other features include Wi-Fi (b/g/n), three USB ports and card reader. Bluetooth inclusion is unclear right now but may appear on more premium models. The NB300-106 is expected to have a larger capacity battery, capable of an 11 hour run time.
Via NetbookNews.de.
December 30, 2009 at 3:54 pm
The HP Mini 210 has still not officially been announced, but despite this the netbook is listed "in stock" at reseller eCost for $398.99. The Mini 210 is expected to be HP's 10-inch Pine Trail netbook and will sport a 1.66GHz N450 Atom processor, 1GB RAM, a 250GB HDD, 6-cell battery and Windows 7 Starter.
Also, a recently uncovered user guide points to some new details. It seems that the HP Mini 210 will have a multi-touch touchpad and is also likely to have a touchscreen option. The touchscreen will support a number of gestures including rotating objects as well as pinch to zoom in/out.
December 30, 2009 at 10:25 am
XBMC (formally called Xbox Media Centre) was originally developed for the Xbox but has since moved over to the Desktop. It is an open source media player with support for Windows, Linux and Mac. Whilst it works well on the PC, it's even better used in a HTPC. It's so good in fact that I still have two original Xboxes with XBMC connected to two TV's in our household.
As an XBMC user for many years, I was very excited to hear that the development team has announced support for the Broadcom Crystal HD video accelerator across all three major platforms (Windows, Linux and OSX). This means hardware decoding of MPEG-2, H.264 and VC1 1080p video content will be coming to those netbooks with the Broadcom Crystal HD mini PCI-E (BCM970012) installed. Read more
December 29, 2009 at 4:21 pm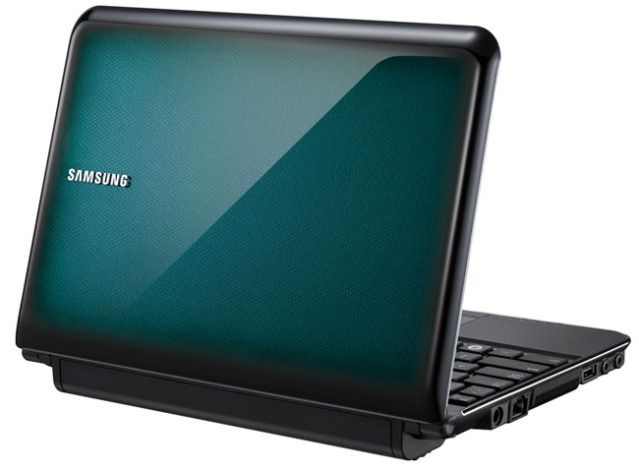 Samsung is already expected to announce two new Intel Pine Trail-powered netbooks (Samsung N150 & Samsung NB30) during CES next week and now we can add another to the list. The Samsung N220 has popped up in a few retailers including Rue de Commerce in France. The €349 priced netbook looks similar to the Samsung N140, albeit with a 1.66GHz N450 Pineview processor.
The Samsung N220 is also listed by UK retailer OYYY for £338.11 and the specs seem typical. You'll get a 10.1-inch (1024 x 600) display, 1GB RAM, a 250GB HDD and Windows 7 Starter. However, the interesting part is a claimed 11.5 hours of battery life with its 6-cell 5900mAh battery. During video playback you should be able to get 7.5 hours of battery life. Read more
December 29, 2009 at 2:55 pm
The NorhTec Gecko Edubook is an 8.9-inch netbook that runs entirely on eight rechargeable AA batteries. Brad from Liliputing has some hands-on impressions of this interesting netbook. It is powered by a 1GHz Xcore86 processor that uses just 1.2W of power, indeed the whole netbook uses just 6.5W of power.
The Edubook has an 8.9-inch (1024 x 600) display and is a fanless device that can be run on either Windows or Linux. It comes with 512MB RAM and a 8GB flash drive. Other features include a card reader, three USB ports, Wi-Fi, Ethernet and a couple of audio jacks. The Gecko Edubook is designed for the educational market (hence the use of AA batteries) and is available for $199.95. You can check out a hands-on and unboxing video after the break. Read more
December 28, 2009 at 9:24 pm
We have been waiting for the smartbook revolution to take hold for some time now. Well it looks like it will kick off in earnest from the first quarter of next year. According to President Kim Yung-sup of ARM Korea, "20 companies in the world are preparing for release of smart book. And we will see them from 1Q."
He went on to say: "Already one company finished development and is considering time of release. Considering local market which is led by window OS, smart book market will be led by overseas."
We expect to see the first details of the smartbook rollout at CES 2010, which is kicking off in a few weeks time. We are very much looking forward to seeing exactly what's on offer.
Via etnews.
December 28, 2009 at 9:06 pm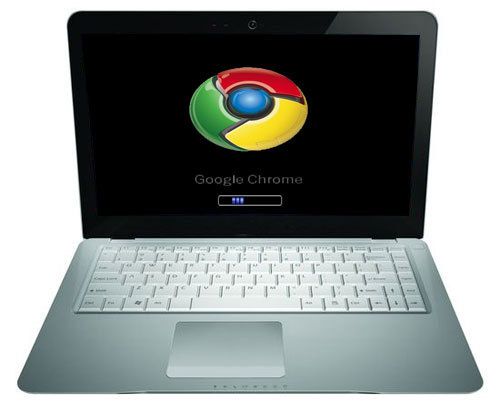 We'd park this news firmly in rumour territory for now, but IBTimes is reporting that the Google-branded Chrome OS netbook specifications "are out." It's unclear whether they have a definitive list of what is under the hood or whether they are speculating, but they point to a high-end device that's certainly not going to be cheap.
The Google netbook (or perhaps smartbook is more apt here) will be armed with an Nvidia Tegra chipset (ARM processor and Nvidia graphics), 2GB RAM and a 64GB SSD. It will also sport a 10.1-inch multi-touch display, webcam, Wi-Fi, Bluetooth and card reader. Let's see if this comes to pass, but judging by the language of the article, I'd guess it's pure speculation on their part.
Via NetbookNews.de.
December 28, 2009 at 8:43 pm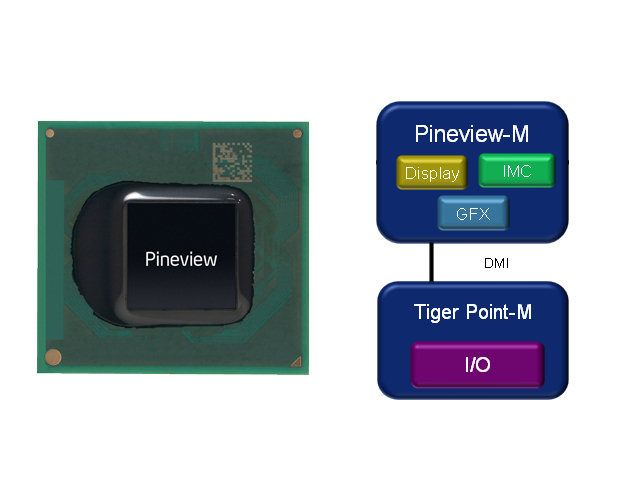 Intel has released the technical documents surrounding the N400-series of Pineview Atom processors. The 1.66GHz N450 Atom will be the main processor used in netbooks in Q1 2010, however a faster 1.83GHz N470 Atom is planned for release shortly after.
The new N400 Pine Trail Atom is a two-chip platform that combines the GPU and CPU on the same die. Intel kept news on the IGP (GMA 3150) of the N450 Atom to a minimum when it officially announced the platform. However, judging by the docs it looks like there is no hardware decoding of H.264 or WMV files, you'll only get hardware decoding of MPEG-2. Somewhat a backwards step from the GMA 500 chip. Read more
December 28, 2009 at 7:46 pm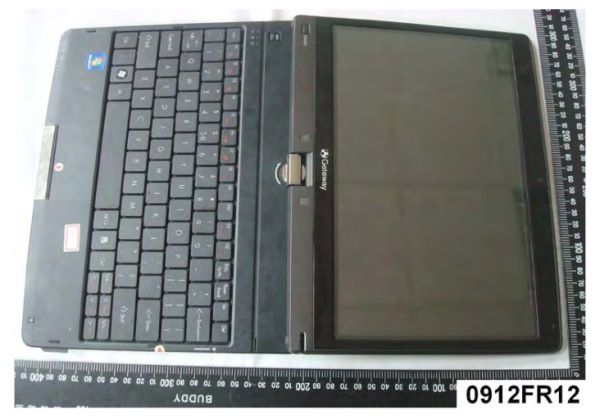 The 11.6-inch Gateway EC18T convertible netbook has passed through the FCC. We've already seen a whole gallery of photos of the EC18T but this news is likely to mean a US release is just around the corner. The model just looks like a rebranded Acer Aspire 1420P or Packard Bell Butterfly Touch, not surprising since both Gateway and Packard Bell are subsidiaries of Acer.
The Gateway EC18T convertible tablet will be powered by a dual-core 1.2GHz SU2300 processor, 4GB RAM (8GB supported) and a 250GB/320GB or 500GB hard drive. It will have HDMI, three USB ports and a battery that will last for 8 hours.
Via NewNetbookReviews.
December 25, 2009 at 2:24 pm
We just wanted to wish all of our readers a Merry Christmas and to thank you for visiting Netbook Choice during 2009. The world of netbooks is continually evolving and we've seen some wonderful new models this year. Judging by the raft of recent announcements, it seems that 2010 will be another rollercoaster ride when it comes to netbooks, smartbooks and ultra-thin technology.
We will be there keeping you up to date with the latest news, but until then we hope that Santa brought all the gadgets you asked for. More importantly we wish you health and happiness in the year to come.
Relax and enjoy this precious time with family and beloved ones and we hope to see you back in 2010.
Merry Christmas and a Happy New Year.
The NbC Team.
December 25, 2009 at 12:10 am
Laptop Mag has pitted the four current ION netbooks on the market against each other. This includes the dual-core Asus Eee PC 1201N, HP Mini 311, Lenovo S12 ION and Samsung N510. They compared each of the four across a number of categories including battery life, value for money, design as well as video and gaming performance.
It's probably not surprising to hear that the Asus Eee PC 1201N won most of the performance tests, whilst the HP Mini 311 won best design and value for money. The Samsung N510 came out on top in terms of battery life. Choosing a winner seems a bit subjective as people will value different features more strongly than others. Click through to find out who the overall winner was.
Update: Engadget also has a good write-up of the above four ION netbooks head-to-head.
December 24, 2009 at 11:51 pm
Netbook shipments are forecast to have grown by 103 percent year-on-year in 2009 according to a latest DisplaySearch report. Netbook revenues over the same period were up by 72 percent. This strong growth has meant that netbooks were 19.6 percent of total portable PC shipments and sales were 10.4 percent of the total. The low sales number is due to the lower average selling prices (ASPs) of netbooks.
Netbook average selling prices are estimated to have decreased by 15 percent in 2009 and DisplaySearch expect them to fall by a similar amount next year. Netbooks are expected to see strong growth once again in 2010, although there is expected to be a surge in ultra-thin 11.6-inch and 12.0-inch CULV-based devices. Read more