December 1, 2009 at 3:47 pm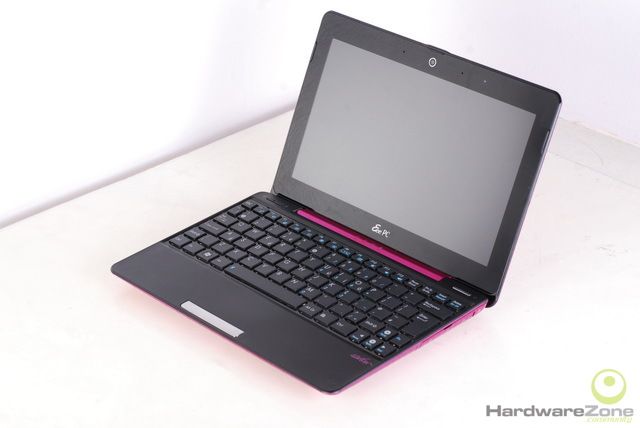 We already know that Asus is set to launch Intel Pineview-powered netbooks under the Eee PC 1008P and 1005P model names. From what we understand, these are just the Pineview (hence the 'P' in the model name) Atom versions of the 1008HA and 1005HA netbooks respectively. We now have pictures of one of the 1008P versions due to hit the market called the ASUS Eee PC Seashell 2 1008P-KR netbook.
The 'KR' part stands for renowned designer Karim Rashid, who has created this designer netbook. Judging by the pictures, it has been designed to resemble a clutch bag with its rippled exterior. Apart from the shell, the 1008P-KR appears to be very similar to its predecessor. It has the same 'seashell' shape and comes with flaps that cover its ports.
It uses a 10.1-inch LED-backlit display and sports a chiclet keyboard. The touchpad is the same dimpled one used in most of its Seashell range. You'll also find the VGA adaptor (connected via the mini-USB port) and retractable Ethernet port. Interestingly, the ultra-thin battery pack is also shown in the pictures. This perhaps means that the 1008P-KR will come with a removable battery that the 1008HA didn't have.
In terms of specifications, the 1008P-KR will be armed with the 1.66GHz N450 Atom processor, 1GB RAM and 160GB HDD. As this is a pre-release model, I imagine it will come with at least a 250GB HDD once launched next year. The 1008P-KR is due to launch next February in Hot Pink and Brown Gold colours. Apparently a Asus Eee PC 1005P-KR will also be expected in Graphite Black.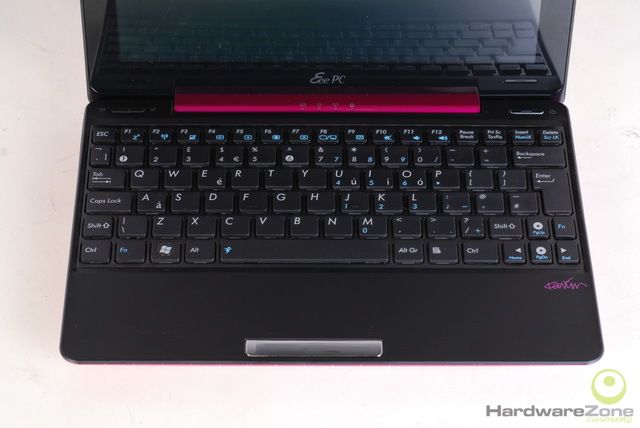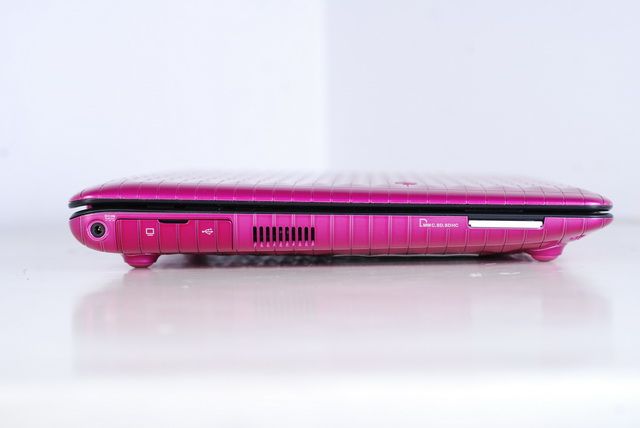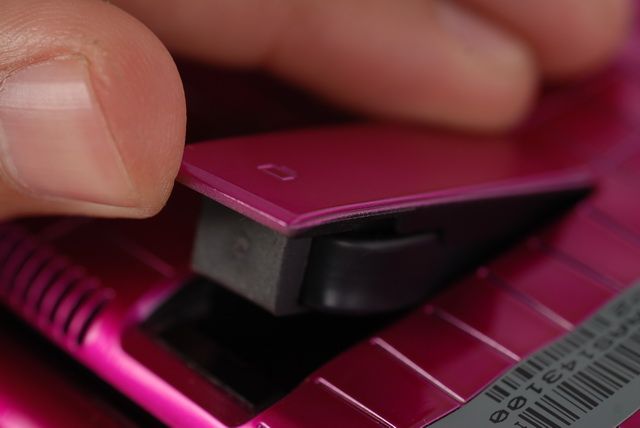 Via Hardware Zone [via Netbooked].