December 3, 2009 at 4:18 pm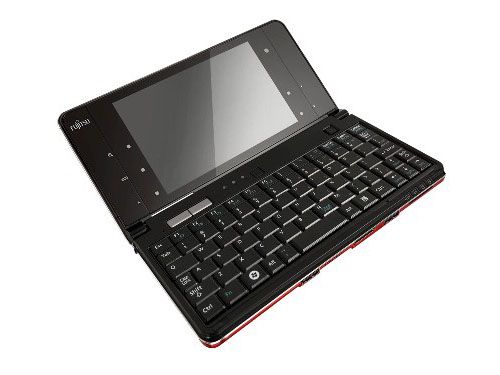 Fujitsu has announced the Lifebook UH900, a 5.6-inch UMPC that sports a multi-touch display and Windows 7 compatibility. It is powered by a 1.6GHz Z530 Atom processor and includes features such as a webcam and stereo mic. It comes with the full range of wireless connectivity (Wi-Fi, Bluetooth) including 3.5G.
The Lifebook UH900 has a small form-factor, measuring 20.4cm x 10.65cm x 2.38cm and weighs a super-light 500g. Just how legible that tiny 5.6-inch display is likely to be key. The display has WXGA resolution and goes up to 300nits brightness. The company claims that the UH900 supports flash animation and full-width web pages. As well as two finger touch output the LifeBook UH900 also comes bundled with a pen.
To easily navigate around the device the LifeBook UH900 comes with 5 thumb-controlled touch buttons that can be used for tasks such as changing the display resolution and enabling ECO mode to enhance battery life. The Lifebook UH900 comes in three colours (Mocha Black, Fiery Red and Vintage Gold) all in glossy finishes. It should be available on December 17th in Hong Kong for around $1,600. Ouch! No idea on availability outside Asia for now.
Via Netbooked.