December 28, 2009 at 8:43 pm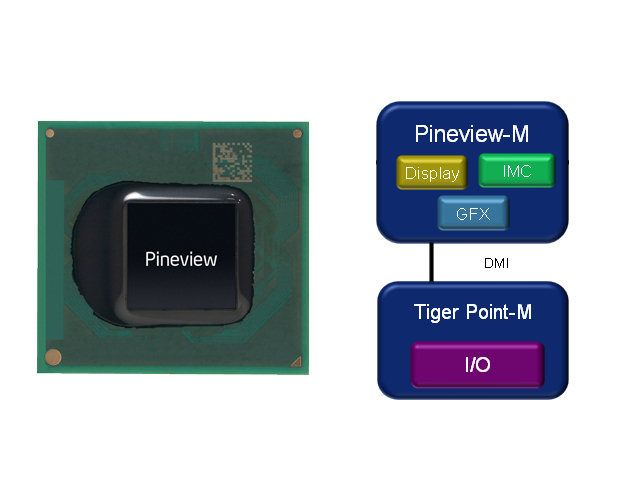 Intel has released the technical documents surrounding the N400-series of Pineview Atom processors. The 1.66GHz N450 Atom will be the main processor used in netbooks in Q1 2010, however a faster 1.83GHz N470 Atom is planned for release shortly after.
The new N400 Pine Trail Atom is a two-chip platform that combines the GPU and CPU on the same die. Intel kept news on the IGP (GMA 3150) of the N450 Atom to a minimum when it officially announced the platform. However, judging by the docs it looks like there is no hardware decoding of H.264 or WMV files, you'll only get hardware decoding of MPEG-2. Somewhat a backwards step from the GMA 500 chip.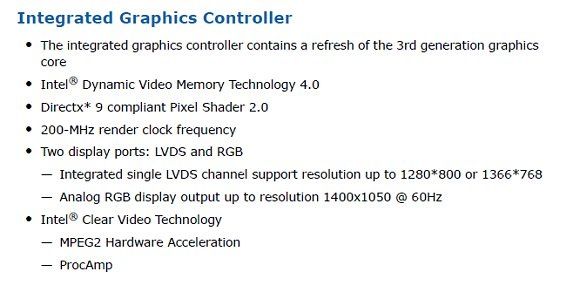 This is probably why Intel talked about the third-party Broadcom solution to cater for HD videos. Nvidia is also looking to announce ION 2 solutions during CES, although exactly what form this will take is unknown right now. The N400 Atom is also a 64-bit chip which means you will be able to run a 64-bit OS onto a Pine Trail netbook (this couldn't be done with N2X0 Atom-based netbooks).
Via UMPC Portal.