January 31, 2010 at 9:13 pm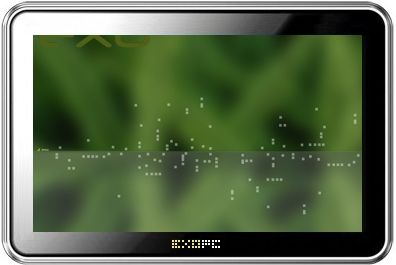 ExoPC will soon launch its 8.9-inch ExoPC Slate tablet that will be powered by a 1.6GHz N270 Atom processor (no Pineview love here), 2GB RAM, a 32GB SSD and Windows 7.
The 8.9-inch (1024 x 600) display will support multi-touch input and have a four hour battery life. Other features include three USB ports, a 1.3MP webcam, Wi-Fi (b/g), Bluetooth, VGA and Ethernet.
The ExoPC Slate will launch in March for $599, the same price as the 32GB Apple iPad. It's not as thin as the iPad at 2.1cm in thickness but at least appears to more fully featured.
Via Engadget.
January 31, 2010 at 8:46 pm
We have covered Samsung's X120 CULV-based ultra-thin before, including a review roundup back in early November. However, what we never saw up until now was the obligatory unboxing. Well here it is, courtesy of Roland from NetbookNews.
It looks like a reasonably attractive device although I don't really understand why Samsung opted for mouse buttons either side of the touchpad rather than underneath it. Check out the video yourself after the jump.
Roland also unboxed the Acer Aspire 1810TZ and we've attached that video below too. Read more
January 31, 2010 at 8:26 pm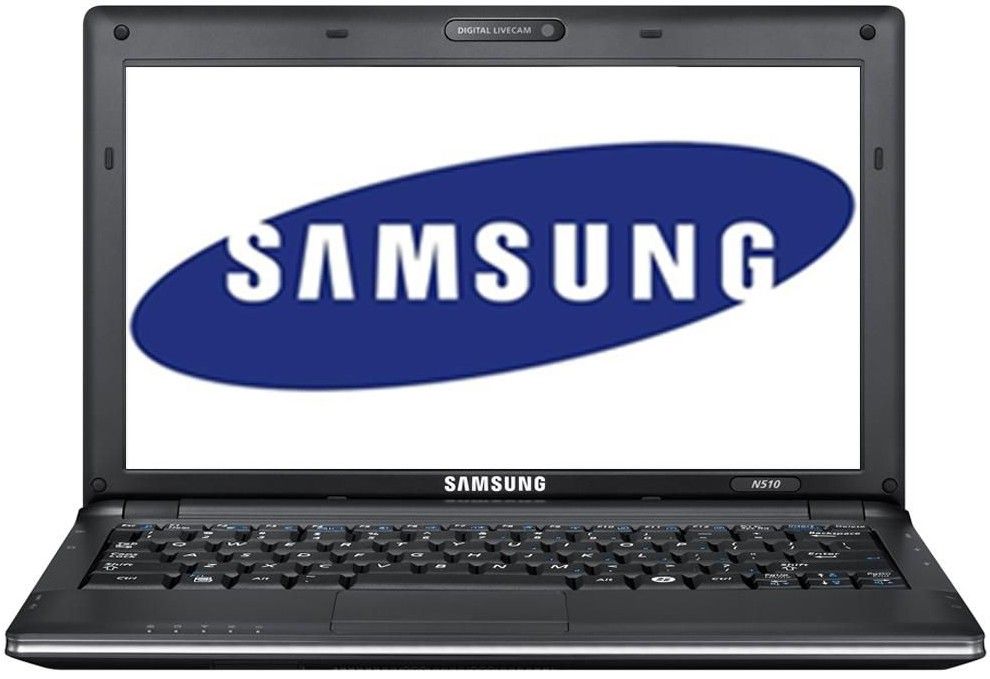 The Samsung N510 is the company's first 11.6-inch netbook and also the first to come with the Nvidia ION chipset. We were quite impressed with the device when we reviewed it at the end of last month, with the main negative factor being the high price. However, it seems like there is a design issue affecting a number of people that we didn't encounter whilst testing it.
The hinge that holds the display in place has broken for a number of people. It clicks out of place when the display moves, the most likely cause is a broken clip inside the hinge. SammyNetbook member tintii first reported this problem back in November, but since then there are a number of others that have had the same issue. Read more
January 30, 2010 at 5:51 pm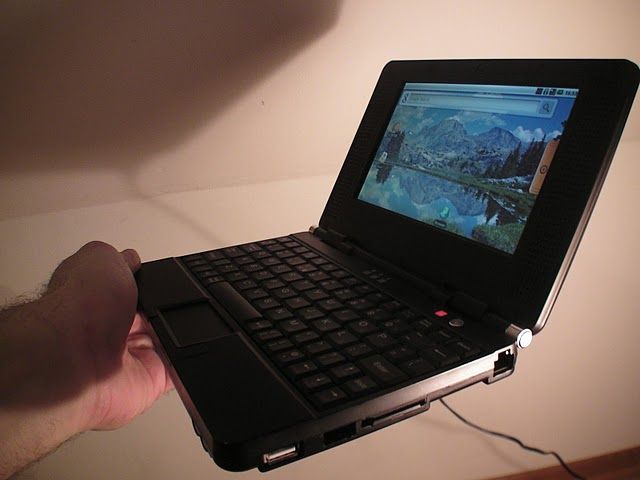 The Hivision PWS700CA is an intriguing little device. The smartbook sports a 7-inch (800 x 480) display and is powered by an ARM926 processor and runs Android. It weighs just 650g and counts 720p HD video playback as one of its features.
Charbax from ARMDevices has been playing around with one for a while and put it to the test in a thorough video review. Whilst you won't see this hit Western shores just yet, he believes that if one of the big retail giants came on board it could sell for as cheap as $100. Check out the video after the jump. Read more
January 29, 2010 at 9:20 pm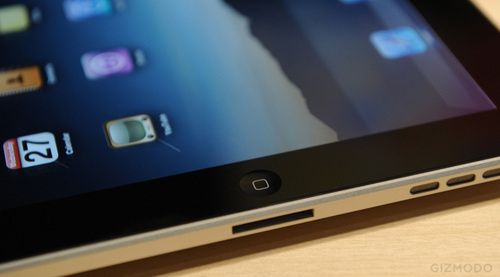 The Apple iPad has certainly divided opinion since its official launch earlier this week. However, if there has been one universal positive, it is the low starting price of $499. Many expected a much higher price given Apple's history of healthy margins on most of its products. Apple appear to be trying to carve this tablet market out for itself, and it has priced the iPad accordingly.
This unexpectedly low pricing has set the cat amongst the pigeons at manufacturers planning on releasing their own tablet products this year. The likes of Asus and MSI originally believed that they would price their products around 20 to 30 percent lower than the Apple iPad. But this was when a $1,000 price point was rumoured. The surprise $499 entry level pricing has caught many of these manufacturers off guard and will need to adjust prices even lower at the cost of margins. The end result is probably great news for the consumer as we're likely to see quite keenly priced tablet products from the Taiwanese manufacturers.
Via Digitimes.
January 29, 2010 at 8:41 pm
As a seasoned Thinkpad user, I have to admit in being slightly horrified that Lenovo adopted a new chiclet (or isolation) style keyboard for its new 11.6-inch Thinkpad X100e and Edge 13". The keyboard is one area in which Thinkpads have excelled and I can't help but wonder whether the move to an isolation keyboard was more out of fashion than design.
However, Lenovo has outlined on its official blog the ways in which its chiclet keyboard differs from its competitors. The shape of the keys is a big difference, the top of the keys being concave in shape allowing your fingertips to hug the keys with ease. The keyboard has also been specially tuned with the same pantograph design as the original Thinkpads. Read more
January 29, 2010 at 8:17 pm
The Gateway EC14d is one of the few 11.6-inch ultrathins that actually manages to squeeze in a DVD burner into its chassis. It is powered by a 1.3GHz Intel SU4100 processor and Intel GS45 chipset. It supports up to 8GB RAM and comes with a 320GB HDD and an 8x DVD SuperMulti drive.
The 6-cell 5600mAh battery should deliver an eight-hour battery life. Other features include three USB ports, card reader and a multi-gesture touchpad. The Gateway EC14d is expected to launch in the coming weeks for $629.99. It's likely to be rebranded under the Packard Bell brand in Europe on release.
Via Notebook Italia.
January 29, 2010 at 7:57 pm
If CES wasn't an indication enough that 2010 is likely to be the year of the tablet (or slate if you prefer), then Gizmodo has a nice comparison table where it has compared six slates (including the recently announced Apple iPad).
Having a quick run through the list, the Notion Ink stands out for me. It's the only one to come with a Pixel Qi display for e-reading duties and sports Android, Tegra 2 and even a HDMI out. The only glaring omission is Adobe Flash support, but I'm sure Android will support this at some point down the line. Check out the detailed comparison table after the break. Read more
January 29, 2010 at 9:30 am
MSI is planning on launching its 10-inch Tegra tablet, first shown off at CES, later this year for $500 according to Digitimes. It should be armed with Tegra's Cortex A9 chipset and Android operating system.
This will pit it against the Apple iPad, with a similar price point, display and computing power. However the MSI tablet should benefit from multitasking and it is reported to be "thin and light." Tegra should also be able to handle 1080p video as opposed to 720p for the Apple iPad. There are still question marks over a full spec-list but we'll keep you posted.
January 29, 2010 at 9:12 am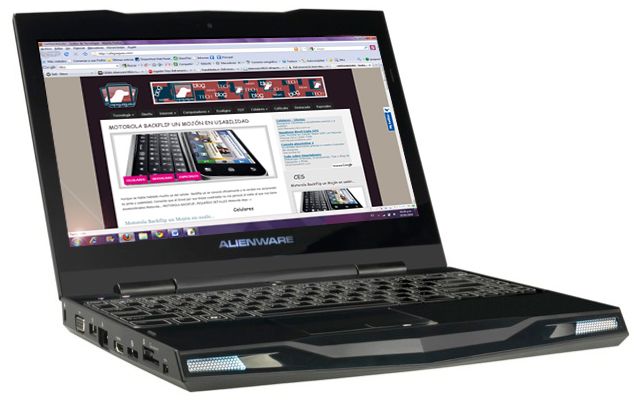 The Alienware M11x is the closest thing to a netbook we're likely to see from the company. It sports an 11.6-inch screen, switchable Nvidia GT335M graphics, Core 2 Duo processor and 6 ½ hours of battery life.
When it was first announced at CES, we only knew that pricing would fall below $1000. Well it seems pricing will start from $799 according to some information tucked away in the official page's source code. Read more
January 28, 2010 at 8:17 pm
Qualcomm has released a statement, where it responds to Germany company Smartbook AG's "aggressive campaign to prevent the continued use of the term "smartbooks" by journalists, manufacturers and consumers".
Qualcomm goes on to say that it is complying with a restraining order in Germany that requires it to issue a disclaimer if it wants to use the smartbook term. It goes on to say that 'smartbook' is a generic term used to describe a subset of devices sitting between netbooks and smartphones.
Qualcomm is looking to cancel the trademark in Germany. Smartbook AG has been trying to register the term in other countries, however European countries have thrown out their request. Hopefully, we'll see an end to this ridiculous dispute very quickly. Check out the full statement below. Read more
January 27, 2010 at 10:24 pm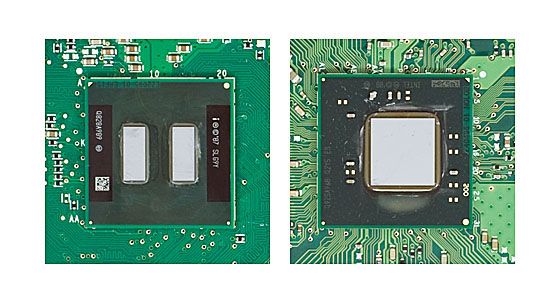 Intel's launch of the Pine Trail Atom platform left some people wanting. Whilst the power improvements were clear to see, the speeds were no faster than Intel's Diamondville processors (N270/N280 Atom). Anandtech has a theory why this was the case.
As we know, Pine Trail is built around a two-chip platform that incorporates the memory controller on-die with the actual processor (along with GMA 3150 graphics). This move produced a big boost in performance for other platforms like the AMD K8 and Intel Nehalem with a big drop in memory latency. Read more
January 27, 2010 at 9:03 pm
Apple has finally revealed the iPad, a 9.7-inch tablet device that will be powered by a custom 1GHz Apple A4 processor and a 10-hour battery life. As expected, the iPad certainly looks gorgeous, measuring half an inch in thickness and will come in various flash storage options from 16GB to 64GB.
It will run the iPhone OS with a new UI. Included is a new e-book reading app called iBooks with a wireless online store. The company has partnered with Penguin, HarperCollins, Simon & Schuster, MacMillan and Hachett Book Group. Read more
January 27, 2010 at 8:12 am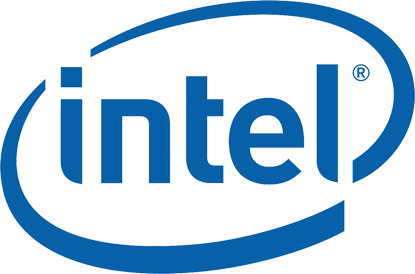 The rise and rise of netbooks has helped to drive Intel's graphic chip share over both AMD and Nvidia. According to the latest Jon Peddie Research, Intel's Q4 2009 market share stood at 55.2 percent, comparing to Nvidia at 24.3 percent and AMD at 19.9 percent.
Out of the three main players, Intel saw the strongest quarter-on-quarter growth of 17.9 percent in the fourth quarter last year, which also relates to the largest year-on-year growth of 114.7 percent. Intel's growth came mainly from Atom sales in netbooks as well as strong growth in the desktop segment due to the Windows 7 launch. Read more
January 26, 2010 at 7:58 pm
The premium Samsung 10-inch Pine Trail netbook, the N220 has been unboxed by nDevil. It comes with a chiclet keyboard and matte display. The particular version unboxed has a 6-cell 4400 mAh battery, although the higher capacity 5600mAh battery will appear in other regions. Check out the unboxing after the jump.
Update: Also check out a quick disassembly video below, showing access to the hard drive, single RAM slot and Mini PCI-E slot. Read more