January 7, 2010 at 1:29 pm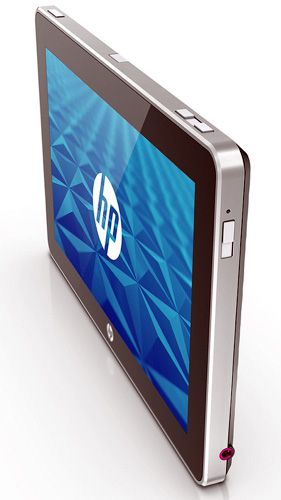 HP drew back the curtains on a Slate tablet device running Windows 7. The device was unveiled at the Microsoft CES keynote by Steve Ballmer but very little is actually known about, including the name.
The slate tablet has been confirmed by HP who said it will be "available later this year." Judging by the pictures it looks like it sports a 10-inch flush display surrounded by metal chassis. Check out a promo video of the mystery slate after the break. We've also attached a couple of larger shots of the slate courtesy of Gizmodo.