January 9, 2010 at 9:13 pm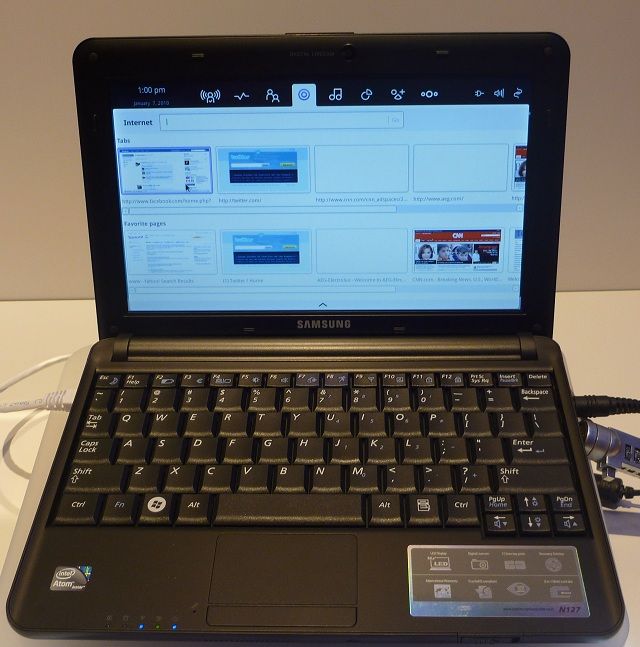 Samsung is prepping a 10.1-inch netbook with the Moblin operating system during Q1 2010. The Samsung N127 will first launch in India and Russia at an unknown price point. If the launch goes well, either this model or another Samsung Moblin netbook will launch in Q2 2010.
The Samsung N127 is powered by an Intel Atom Z-series processor, more than enough grunt to run Moblin adequately. Ars Technica got some hands-on time with the Samsung N127 and found that Moblin ran very snappily. As Moblin has been designed for small screens, the large icons and bright colours help with the user experience.
You'll be glad to hear that battery life is also meant to be on par with the Windows XP version (a sign of good optimisation). The hardware itself is typical of most Samsung netbooks currently on the market. Samsung haven't even got rid of the Windows key! Check out a hands-on video of the Samsung N127 from Liliputing below.
Samsung aren't the only ones toying with Moblin on netbooks. MSI is planning a U135 netbook with SUSE Linux and the Moblin UI. Novell has worked hard to get boot times down to 30 seconds. This particular model is planned to launch in February. Liliputing spotted one of these at CES and shot a quick hands-on video that we've attached below.