January 10, 2010 at 12:07 pm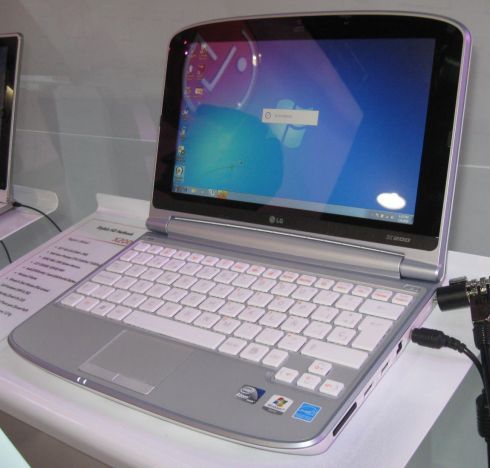 As well as the super-slim LG X300 11.6-inch ultrathin, LG will be launching the 10.1-inch X200 netbook. The LG X200 has a high resolution (1366 x 768) display and is powered by either a 1.66GHz N450 or 1.83GHz N470 Pineview Atom processor.
Other features include up to 2GB RAM, a 250/320GB HDD, Windows 7 Starter, Wi-Fi, SmartOn 2.0 instant-on OS and optional 3G. Battery options include a 4-cell 2000mAh battery or 6-cell 2600 mAh battery. There are no pricing details but it is expected to launch in February 2010. Click through for a video of the netbook in action courtesy of MobileHub.
LG X200 Technical Specifications:
Display: 10.1 inch 1366 x 768 pixels
CPU: 1.66GHz or 1.83GHz Intel Atom Pineview
Memory: 1GB/2GB
Storage: 2.5″ 250GB/320GB
Battery: 4 cell, 2000mAh or 6 cell, 2600mAh
OS: Windows 7 Starter
Connectivity: Wi-Fi and 3G
Dimensions: 10.6″ x 7.3″ x 1.2″
Weight: 2.6 pounds
Via Liliputing and Netbooked.