January 26, 2010 at 7:47 am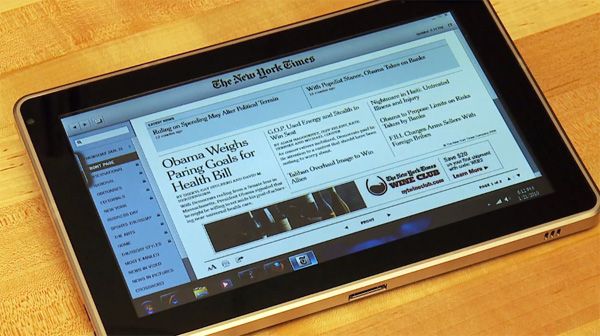 Perhaps reminding people that there are other tablets coming to the market apart from Apple's mythical device, HP has released a timely video where a few employees talk about its Slate tablet device. The device is demoed by HP Spokesperson Greta Schlender and Phil McKinney, CTO of HP's Personal Systems Group.
Apparently it was conceived two years ago but shelved as it wasn't ready for the market. Since then a "perfect storm" of hardware and software has made it viable again. It is expected to arrive at some point during 2010. Check out the video after the break.
Via Gear Diary [via Engadget].