January 31, 2010 at 9:13 pm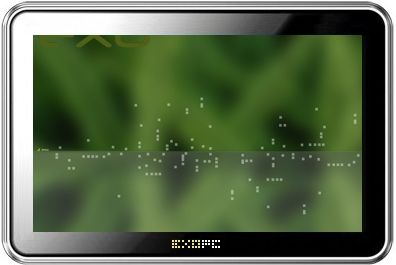 ExoPC will soon launch its 8.9-inch ExoPC Slate tablet that will be powered by a 1.6GHz N270 Atom processor (no Pineview love here), 2GB RAM, a 32GB SSD and Windows 7.
The 8.9-inch (1024 x 600) display will support multi-touch input and have a four hour battery life. Other features include three USB ports, a 1.3MP webcam, Wi-Fi (b/g), Bluetooth, VGA and Ethernet.
The ExoPC Slate will launch in March for $599, the same price as the 32GB Apple iPad. It's not as thin as the iPad at 2.1cm in thickness but at least appears to more fully featured.
Via Engadget.