February 28, 2010 at 10:30 pm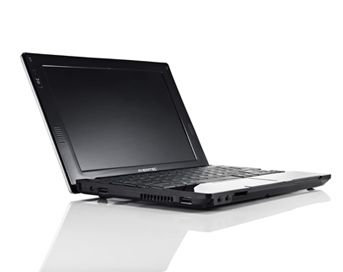 The Averatec N1200 doesn't break the mould when it comes to specifications. It is a 10-inch (1024 x 600) netbook that comes with a 1.66GHz N450 Atom processor, 1GB RAM, a 160GB HDD and Windows 7. However, it does have good looks on its side (well compared to previous Averatec efforts).
Other features include two USB ports, webcam, card reader and 2-cell 3200mAh battery. Its chunky 2.5-inches thickness belies the fact that the netbook weighs just 995g. No details on pricing or availability right now.
Via NetbookNews.de.
February 28, 2010 at 9:56 pm
We first told you about the Wind U140 Pine Trail netbook back in December. At the time, we thought we might see it announced at CES along with the U130, U135 and U160 models, however it never appeared.
A few photos of the Wind U140 from December 2009 have now been unearthed. It's still unknown whether the U140 will be formally announced and for what regions, but if you're curious to know what it looks like then you can check out a few photos after the break. Read more
February 27, 2010 at 5:31 pm
The Acer Aspire One 532G is the world's first 10-inch netbook to be armed with next generation Nvidia ION graphics. It was announced last week at the MWC show in Barcelona and we managed to get hands on with the device at a press event in London earlier this week.
The AAO 532G is expected to launch in late April/early May and will come in two configurations. The 1GB RAM/160GB HDD combo will cost £349, whilst a 2GB RAM/320GB HDD combo will cost £399. These prices are not set in stone and depending on exchange rates may end up costing another £30 more. However, Acer is keen not to price the higher end SKU above £400 if they can help it. Read more
February 27, 2010 at 3:27 pm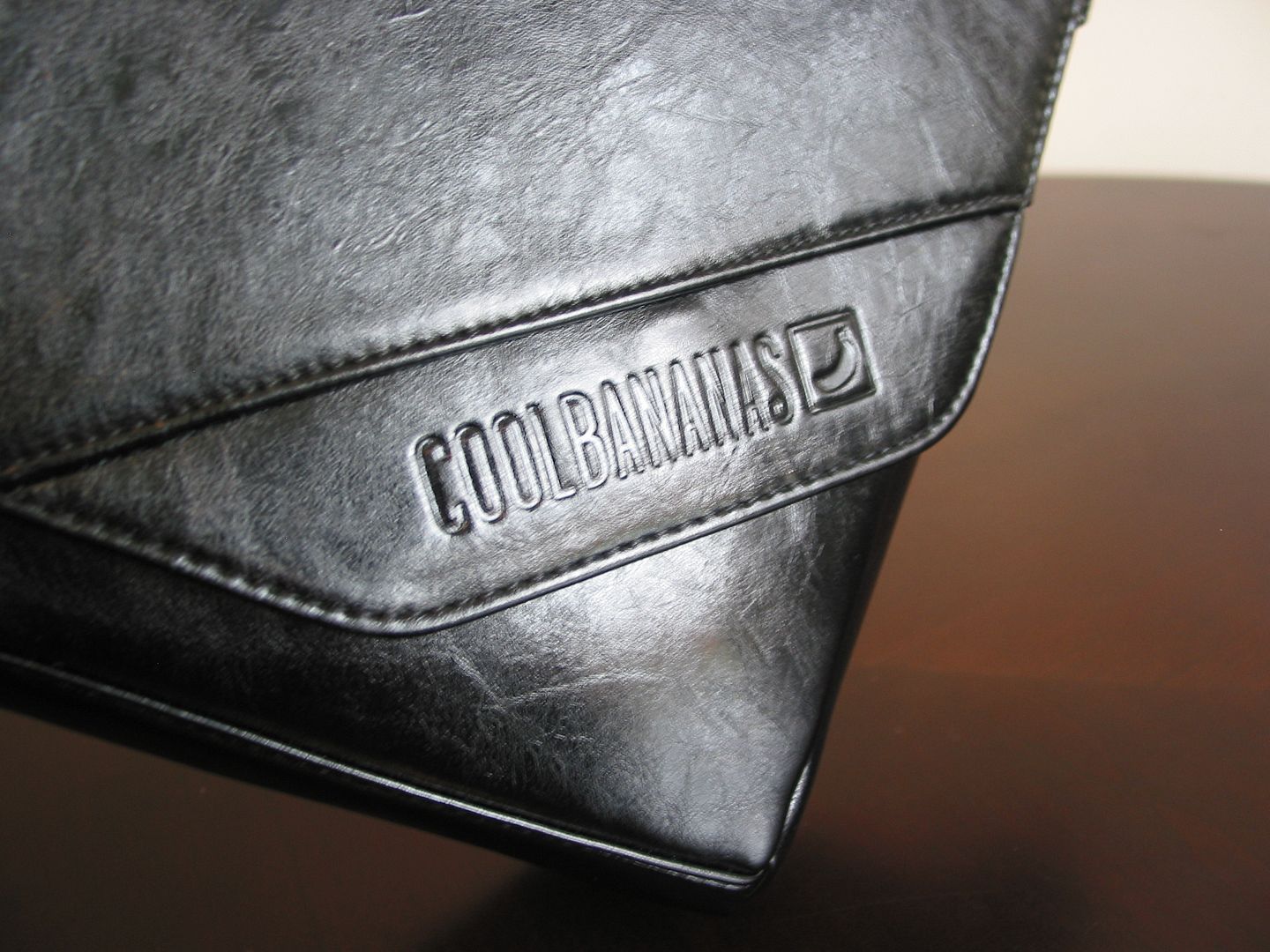 Cool Bananas have built up a good reputation for making well built & designed netbook cases. This certainly was the case when we previously looked at the Hard Cover netbook case and we are now reviewing the Cool Bananas OldSchool Netbook Messenger Bag courtesy of GearZap. Everything about the bag screams quality, it is made out of faux black leather with brass metal trimmings. This particular case should fit any netbook or CULV ultra-thin up to 12.1-inches.
The Cool Bananas OldSchool Netbook Messenger Bag costs £28.97. GearZap apply a small delivery charge on top of this depending on whether shipping is to the UK or mainland Europe. GearZap are a specialist retailer of netbook and laptop accessories. They have an extensive catalogue of products and deliver across Europe. Click through for our impressions on this OldSchool Netbook Messenger Bag. Read more
February 27, 2010 at 12:31 pm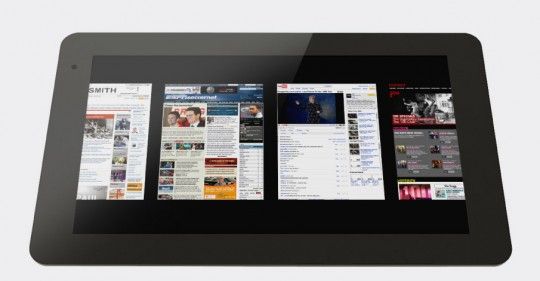 Fusion Garage's JooJoo 12.1-inch capacitive tablet has seen a delay and is now expected to ship to consumers on March 25 2010. The delay is due to a "manufacturing issue" that the company become aware of recently. This issue relates to fine tuning the sensitivity of the touchscreen. To appease all of those who pre-ordered the JooJoo a few accessory, without stating what that is.
February 27, 2010 at 12:21 pm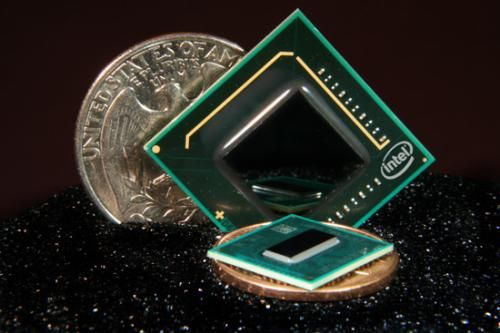 The existence of the faster 1.83GHz Intel N470 Atom Pine Trail processor has not exactly been a secret, however Intel has never made an official announcement on the Pineview CPU. In what appears to be an early leak from Intel, the processor has been formally announced over on Intel's Chip Shots press release page.
There's very little information and nothing we didn't already know. The single core Atom processor runs at 1.83GHz, with 512k of L2 cache and DDR2-667 support. The release is dated March 1 2010 and says that several systems sporting the new processor will be released "over the coming months". Expect to see quite a few of these at CeBIT next week. The (short) press release is attached after the break. Read more
February 27, 2010 at 11:15 am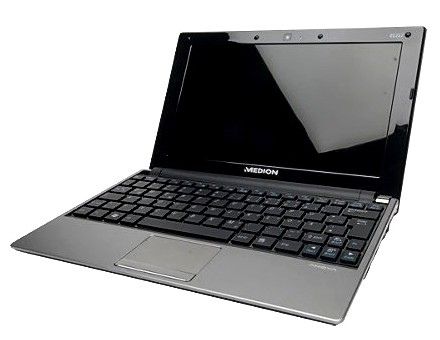 Medion will launch the Akoya E1222 10-inch Pine Trail netbook in Aldi stores on 4th March for a very reasonable £259.99. The E1222 comes with a 1.66GHz N450 Atom processor, 1GB RAM, 250GB HDD and Windows 7 Starter.
It seems quite well featured for the price including Wi-Fi (b/g/n), Bluetooth 2.1, a multi-touch trackpad and a 6-cell battery. It looks quite a stylish device with a glossy lid and 10.1-inch (1024 x 600) glossy display. Check out the full specs after the jump. Read more
February 27, 2010 at 10:39 am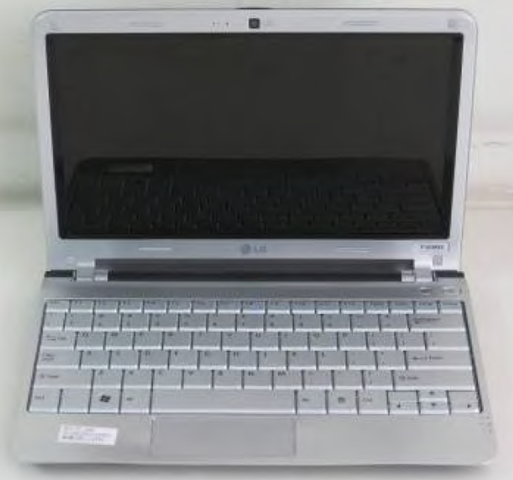 It looks like LG is preparing to launch the T280 CULV-powered ultra-thin in the US, according to documents passing through the FCC. The 11.6-inch notebook is powered by an Intel Pentium SU4100 or Core 2 Duo SU7300 processor and will come with a HDMI port.
Other features include up to 2GB RAM support, a 500GB HDD, a 1.3MP webcam, Wi-Fi (b/g/n), Bluetooth, three USB ports and weighs 1.5kg (3.3lbs). There are no details on pricing or availability right now, but maybe we'll hear more at CeBIT in Germany next week. Click through for some more pictures after the break. Read more
February 27, 2010 at 9:43 am
The HP Mini 210 HD netbook costs $75 extra over the standard model coming in at $425. What you get for the premium is a high-resolution (1366 x 768) display with a Broadcom Crystal HD media accelerator card. This is a route a few manufacturers are taking and we saw yesterday that Dell has started to recently ship a similar bundle.
Engadget has posted a review of the HP Mini 210 HD and they felt that whilst Flash playback was supported through the latest Flash Player 10.1 Beta 3, performance was still inconsistent. They recommend instead going for an ION based machine that has no problems playing HD Flash or even waiting for the new Optimus-equipped ION netbooks. Read more
February 26, 2010 at 11:21 pm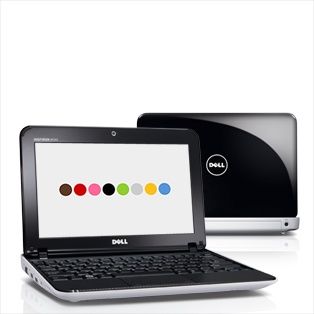 The Dell Mini 10 is now available with a high-resolution (1366 x 768) display and Broadcom's Crystal HD Accelerator card. Dell includes the latest Broadcom Crystal HD driver (Version 3.18) as well as Adobe Flash Player 10.1 Beta 3 to get HD video content working on the netbook smoothly.
This new Dell Mini 10 SKU comes as part of a Mini 10 bundle that you can check out here. It also includes a 6-cell 56WHr battery, 250GB HDD and SRS audio. The Broadcom chip supports a number of different media players with hardware acceleration. Check out a list after the break. Read more
February 26, 2010 at 10:50 pm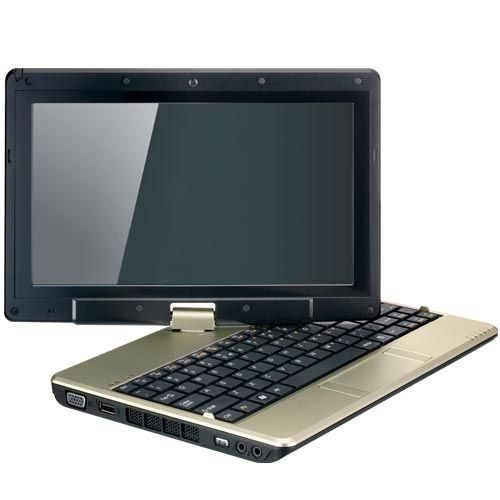 Gigabyte will soon be launching a Pine Trail update to its 10-inch TouchNote T1028 convertible tablet. The Gigabyte T1000 made a brief appearance on the company's official site with a full list of specs, which has since been pulled.
The T1000 looks very similar to the T1028 but will come with a 1.66GHz N450 Atom or 1.83GHz N470 Atom processor. It also sports a chiclet keyboard, the original came with a normal keyboard.
Two SKUs are due, the T1000X has a 4-cell 4500mAh battery and weighs 1.3kg (2.9lbs). The more expensive T1000P will have a multi-touch display, 6-cell 7650mAh battery and weighs 1.48kg (3.3lbs). You can check out a full spec list after the break. Read more
February 25, 2010 at 10:26 pm
The 10-inch Asus PC T101MT convertible netbook is not even officially released yet, but the folks at NetbookLive have already got hold of one and documented their initial impressions as well as treating us to some unboxing pics. The version they are playing with comes with a 1.66GHz N450 Atom processor, 2GB RAM and a 320GB HDD. First thoughts on the resistive multitouch display is that the response is slightly poor, however further testing is needed. A full review is expected in the next few days.
AllTouchTablet also has some initial impressions on the Eee PC T101MT. Build quality seems strong and the chiclet keyboard has little flex. They also talked of a lack of precision on the touchscreen, mainly at the edges. Performance was also found to be sluggish. Check out a couple of hands on videos from them after the jump. Read more
February 25, 2010 at 3:32 pm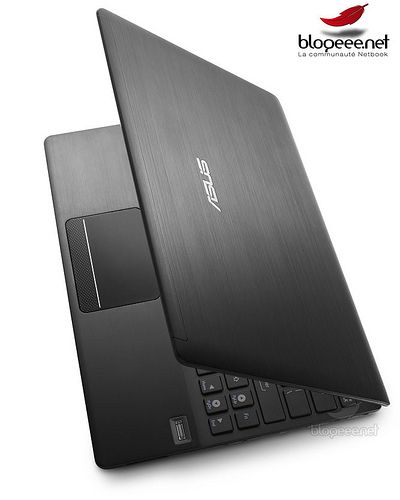 Asus is preparing to launch three new 10-inch Eee PC netbooks at CeBIT next week. This includes the Eee PC 1015P, 1016P and 1018P. Little detail is known on each, however the 1015P will be similar to the current 1005P, the 1016P will be the business equivalent whilst the 1018P will be the luxurious model.
The Eee PC 1005P will come with a chiclet keyboard, webcam, double array mic and a whopping 14 hour battery life. Its chassis will be made out aluminium. The Eee PC 1016P will also sport a similar battery life. Read more
February 25, 2010 at 11:09 am
Yesterday, we brought you pre-order details of the 10-inch Viliv S10 Blade convertible netbook. Only the entry level model was priced ($699), leaving us to speculate on pricing for the more expensive configurations.
An enterprising UMPC Portal reader searching Froogle has managed to get pricing for all configurations. As expected, pricing isn't cheap, with the high end model coming in at $1,079. This will get you a 2.0GHz processor, 64GB SSD, Windows 7 and a HSPA modem. Click through for the full spec list. Read more
February 24, 2010 at 8:30 pm
There are still many question marks over how Nvidia's next-generation ION will shape up. We reported recently that benchmarks for ION 2 might signal that performance may lag or be worse off than the original ION, something refuted by Nvidia. Now we are hearing from Fudzilla that Nvidia may in fact launch two ION chips, the slower one of which was benchmarked on the Acer Aspire One 532g netbook at MWC in Barcelona last week.
The slower ION will have less shaders than the current ION, whilst the faster version will have more and should be more powerful than the current ION chipset. They go on to say that Nvidia will not brand these chips ION 2 and will instead continue to brand it ION. Read more