February 5, 2010 at 2:48 pm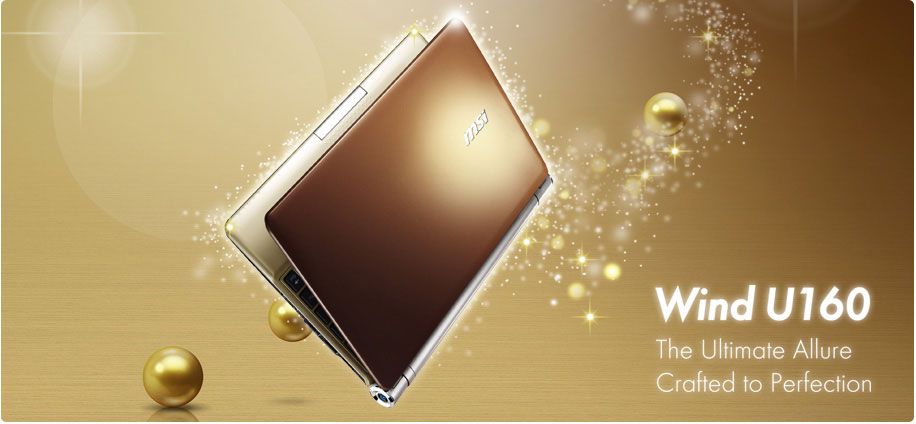 Official specifications for the gorgeous MSI Wind U160 netbook have been revealed. The company claims that the N450 Atom Pineview netbook will have a runtime of up to 15 hours, although I imagine that is on a 6-cell (or maybe extended 9-cell?) battery. If true, it likely means real-time use of around 10 or 11 hours, still nothing to sniff at.
Apart from that, there's not too much that we didn't already know about the 10-inch (1024 x 600) netbook. It's one of the most attractive MSI Wind netbooks we've come across and measures an inch in thickness and weighs less than 1kg. The lid comes in two colours (Fancy Gold and Jet Black) and it also comes with a chiclet keyboard and seamless touchpad that is reminiscent of the Asus Eee Seashell series. Check out the full specs after the break.