February 8, 2010 at 10:58 am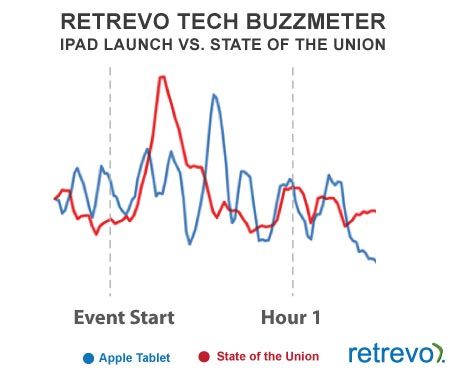 It was somewhat unusual that Apple launched a product without it being almost immediately available. When Apple launched the iPad tablet at the end of January, it did so knowing that it won't be in consumers hands for another couple of months. One of the dangers of this is that people will stop caring, well at least until Apple's marketing juggernaut is unleashed.
A survey by Retrevo has shown that Apple has not convinced people to buy the new Apple iPad as well as losing some potential customers following its official announcement. They conducted two surveys, one before and one after the announcement with 1,000 people. Unfortunately, the number of people saying that they weren't interested in buying the tablet doubled from 26 percent before the announcement to 52 percent afterwards.
The number of people deciding that they don't need the Apple iPad moved from 49 percent to 61 percent after the announcement. The additional costs relating to the 3G SKU is also not popular with many respondents saying that they wouldn't pay extra. It will be interesting to see how these numbers change just before release.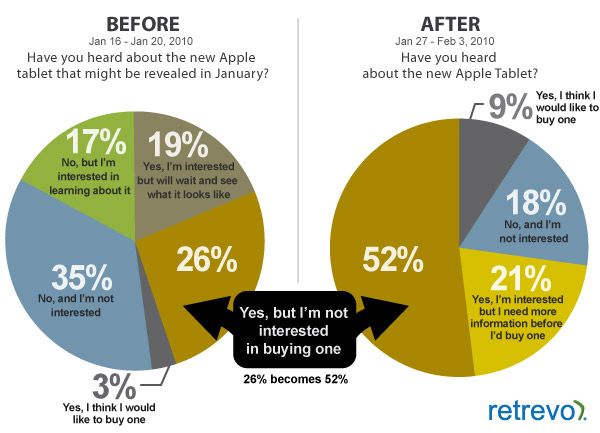 Via EeePC.net.