February 8, 2010 at 1:32 pm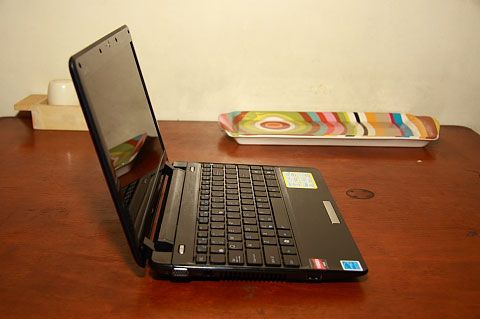 Asus is certainly making the most out of its 12.1-inch netbook chassis. It currently has four netbooks sporting 12.1-inch (1366 x 768) displays. This includes the dual-core ION 1201N, the single-core ION 1201NL, the Z-series Atom 1201HA and finally the AMD Congo powered 1201T.
The guys over at Yugatech have tested the Eee PC 1201T. Whilst they liked the Seashell design, chiclet keyboard, crisp display and touchpad, they found it hard to get excited about its poor battery life and only slightly above-average CPU performance.
The 1201T scored a Windows Experience Index of 3.2, marginally higher than the Thinkpad X100e that they tested recently. Full 1080p HD playback was no problem given the inclusion of ATI Radeon HD 3200 graphics, however, 720p YouTube HD playback was choppy. Battery life wasn't great with a runtime of just 2.5 hours from its 6-cell 4400mAh battery. The 1201T sells for a reasonably affordable Php21,900 ($470, £302, €344) in the Philippines, although there's no confirmation as to which other regions this will appear in.