February 9, 2010 at 3:15 pm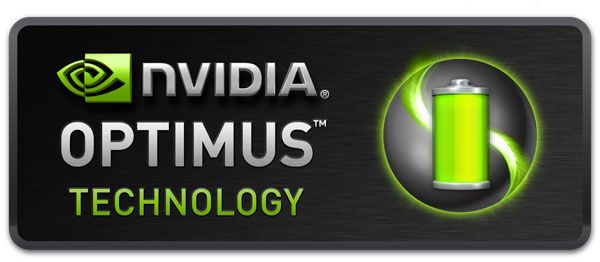 Nvidia has formally announced details regarding its Optimus technology that allows for seamless graphics switching on netbooks and laptops. We briefly talked about Optimus earlier with rumours that ION 2 may support this technology, but now that the NDA is lifted, there's a lot more detail on just how impressive this new technology is. We can also confirm that those earlier rumours are true, next-generation ION will have Optimus technology support.
It's worth emphasizing that Nvidia Optimus technology is different to the switchable graphics that you may be familiar with. Optimus is designed to be invisible, working in the background and automatically switching between integrated Intel graphics or Nvidia discrete graphics depending on the application used. No rebooting, logging out or closing apps is needed here.
The end result is having all of the benefits of a discrete graphics part when needed, without sacrificing battery life when doing basic tasks. The is question is that does it work? All of the major tech sites have their verdicts of this new technology and the overall consensus is very positive.
PC Perspective says that "NVIDIA Optimus is one of the most impressive mobile technologies we have ever seen." Anandtech was equally praising: "No NVIDIA-based laptop going forward should ship without Optimus. In fact, if a manufacturer has a design in the works that's almost ready for market and it uses an NVIDIA discrete GPU without Optimus, please do us a favor and rework the product." Tech Report believes that "Optimus is by far the best switchable graphics solution I've seen". HotHardware also loved it, "we'll even go so far as giving the technology our coveted Editor's Choice award because, yes, it's that good."
There you go, it all sounds very impressive. It makes the wait for ION 2 even more unbearable. Nvidia have upped the game again and Optimus looks like a compelling piece of technology in the mobile computing segment. If you're looking for more information we've included a number of videos below that goes into more detail as well as a selection of the Nvidia Optimus presentation slides.