February 21, 2010 at 1:00 pm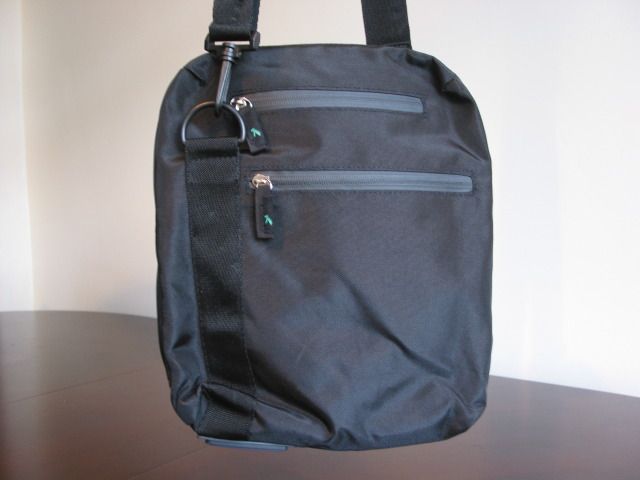 We have reviewed a fair number of netbook sleeves, cases and bags here at NbC, but now we have something that sits slightly differently to everything seen so far. The waterproof UltimateAddons netbook sling bag is designed to fit netbooks ranging from 8.9 to 10.2-inches. It doesn't feel much bigger than a case but offers enough room to carry accessories and comes with shoulder and handle straps to be used outdoors.
The UltimateAddons netbook sling bag comes in two colours, black (which we tested) and olive green. It was sent over for us to review by those nice guys over at Ultimate-Netbook who ship these bags at a cost of £19.99 with free worldwide delivery. Ultimate-Netbook is a specialist retailer of netbook accessories, including bags and cases. Read on to find out our thoughts on the netbook sling bag.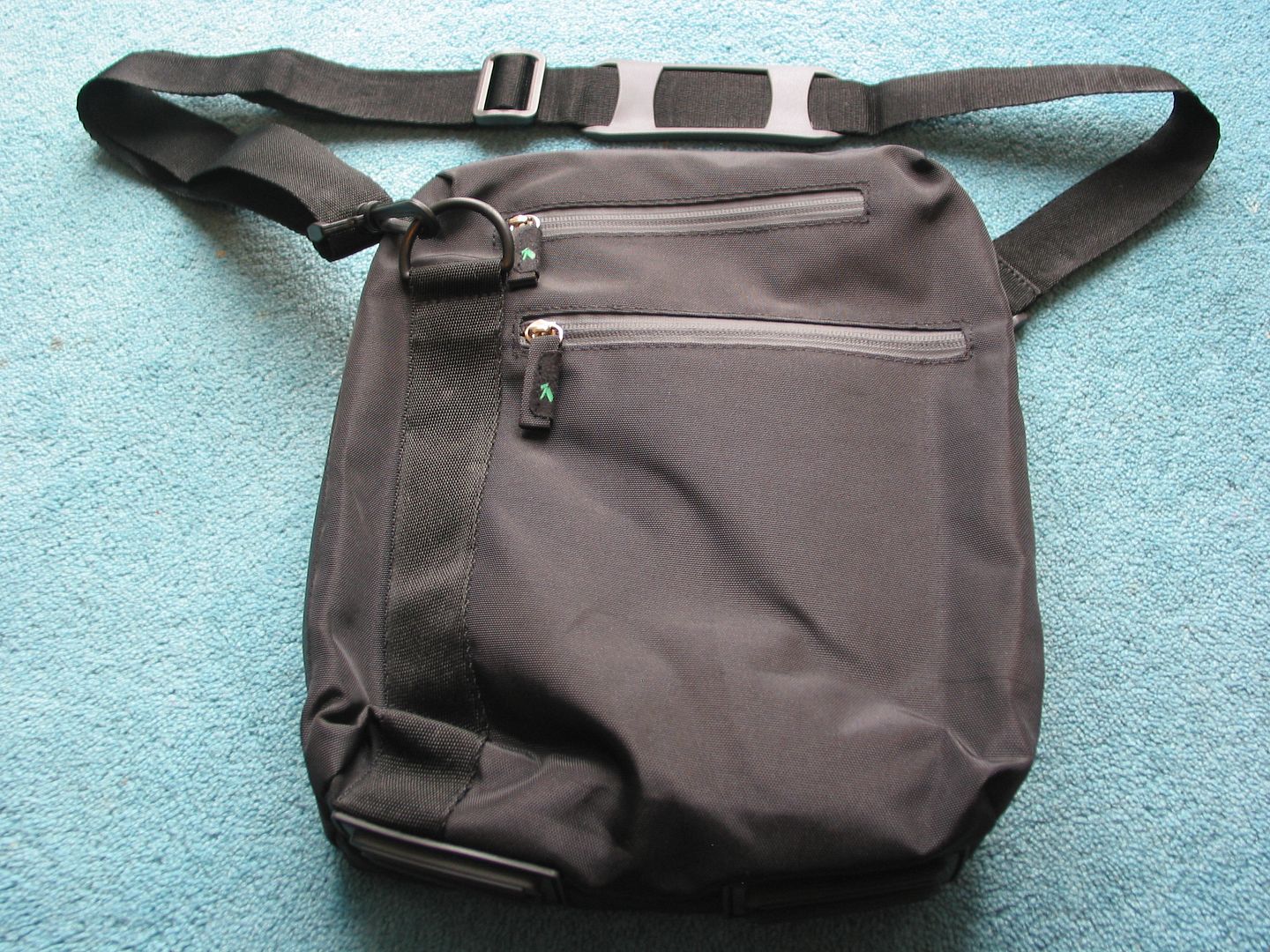 The UltimateAddons netbook sling bag is small, lightweight and comes with detachable shoulder straps. As with other UltimateAddons products tested, build quality is of a high standard. The exterior is made from durable 1000D Nylon.
The UltimateAddons bags are designed in-house, which means a high level of quality assurance. The company is confident enough in their range to offer a 30-day money back guarantee as well as providing a 12-month warranty.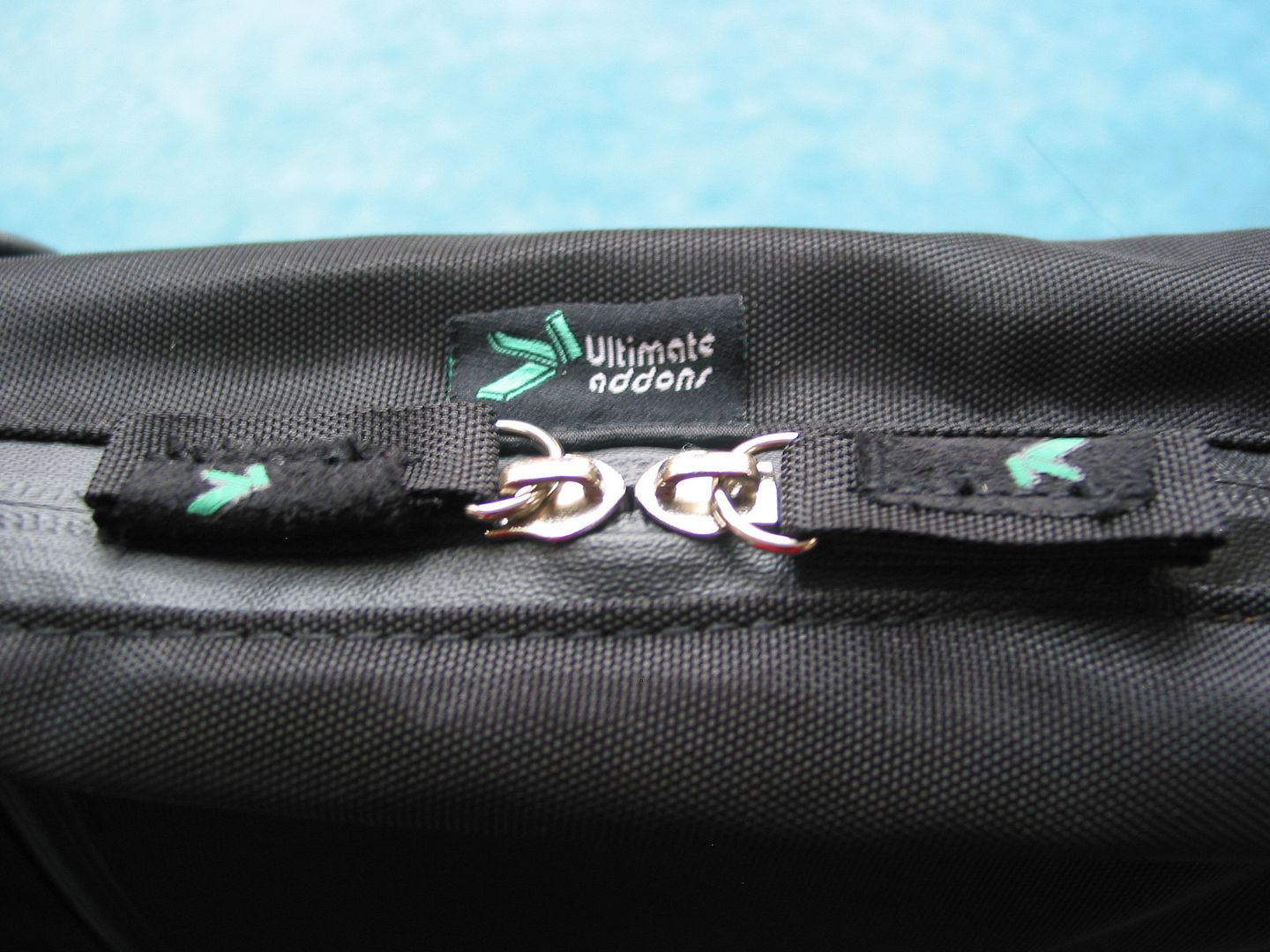 The sling bag has one main compartment that fits the netbook, along with two zipped compartments on either side of the bag. The bag has external dimensions of 28cm (L) x 22cm (H) x 8cm (W).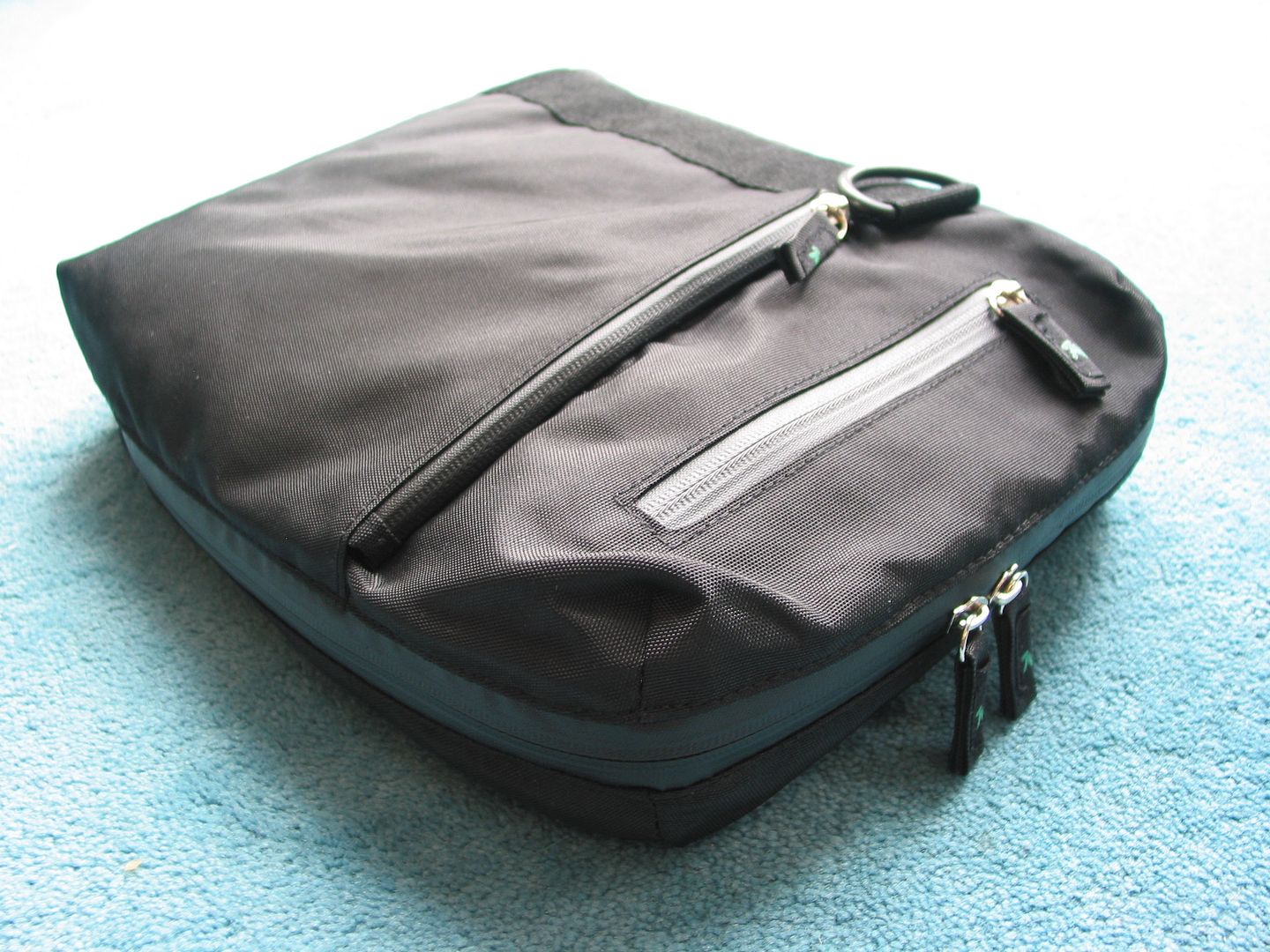 To prevent the bottom of the bag getting scuffed whilst out and about, two large plastic feet sit at the bottom. These also help in keeping you netbook protected against shocks when putting the bag on the floor.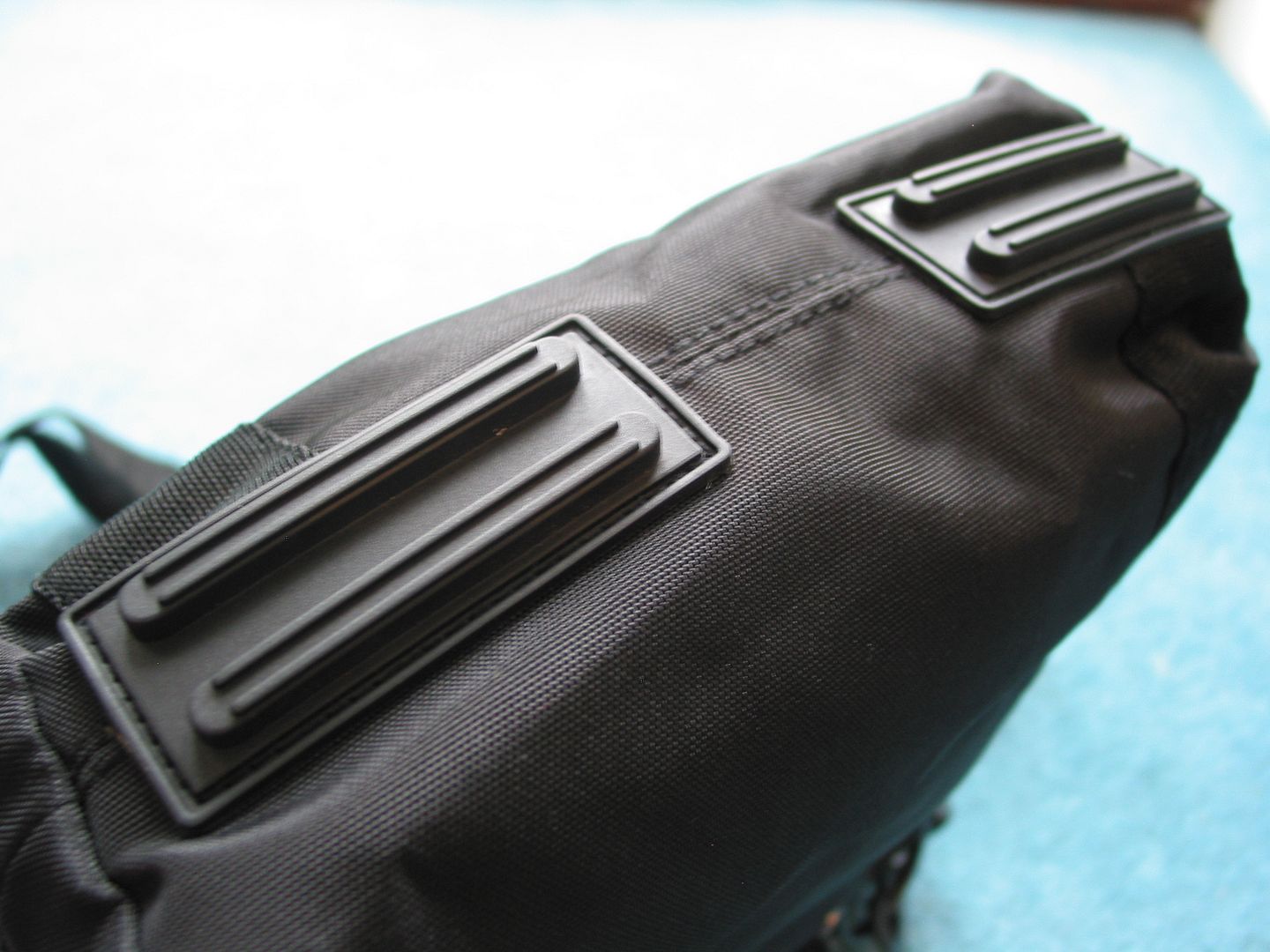 As you would expect for a bag designed for use in the outdoors, the sling bag is waterproof. This includes protective waterproof zips that feel secure when opening and closing the bag.
As you would have noticed from the previous picture, the lining of the bag comes in a fashionable orange colour. Two side pockets sit on either side of the bag.
If you prefer to carry the case in your hands, rather than the shoulder, then handles are hidden in the top pocket on each side of the bag.
The handles feel sturdy enough to carry c2kg (the weight of a netbook plus accessories) quite comfortably. The handle straps are wide enough not to dig into your hand causing uncomfort.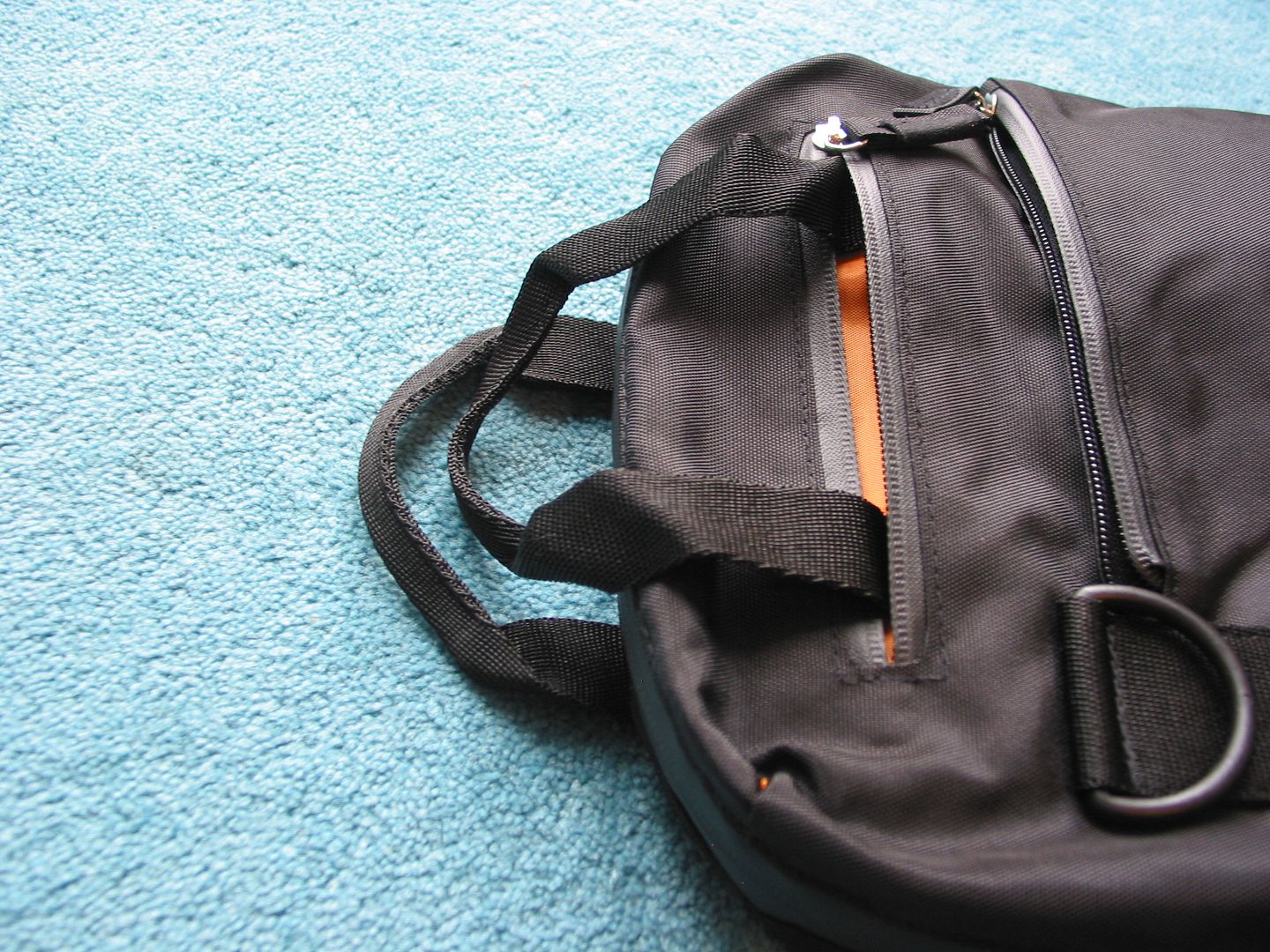 Opening up the main compartment of the case, reveals the Orange lining but also a surprise. If £19.99 wasn't good value enough for the sling bag, it also includes a free 10.2-inch neoprene sleeve inside as well as a smaller pouch to house USB/Bluetooth dongles.
The sleeve is of higher quality than those normally included as part of the netbook package.
It includes a Velcro strip on the top to prevent the netbook slipping out and stretchy side material to ensure that most 8.9 to 10-inch netbooks should fit comfortably.
The small pouch case is attached to the inside of the case with a Velcro strap. This means it shouldn't go flying on the inside of the book whilst travelling.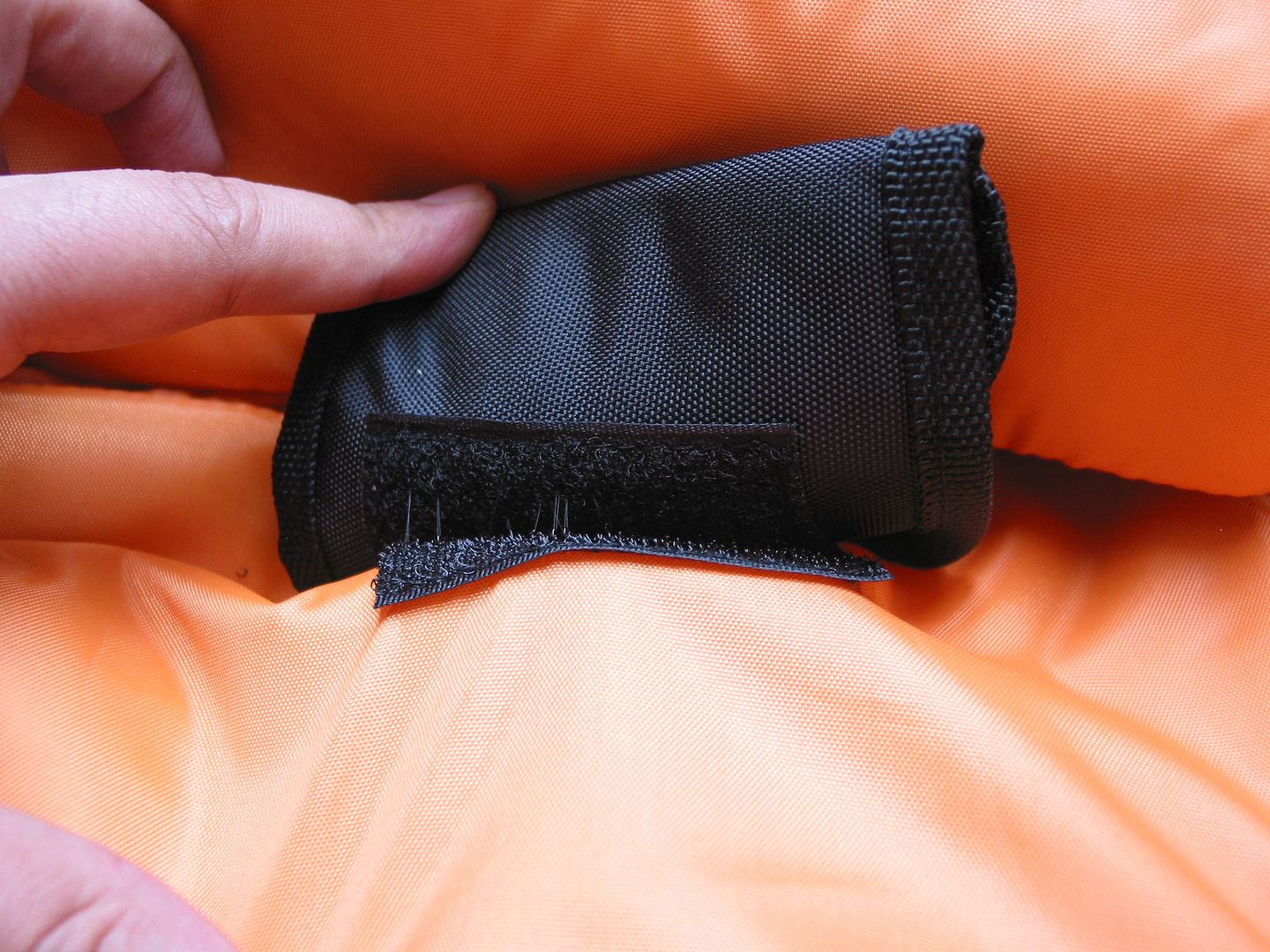 The small pouch also includes a Velcro strap and is made from similar material to the outside of the case, feeling quite robust. You could use this to store anything little such as USB, Bluetooth or 3G dongles or even a small MP3/media player.
The inside of the case is made from orange waterproof 420D nylon. Whilst the orange may not to be with everyone's taste, it does make it easy to quickly tell what is inside of the case. The inside contains various pockets and compartments to include pens, memory cards etc.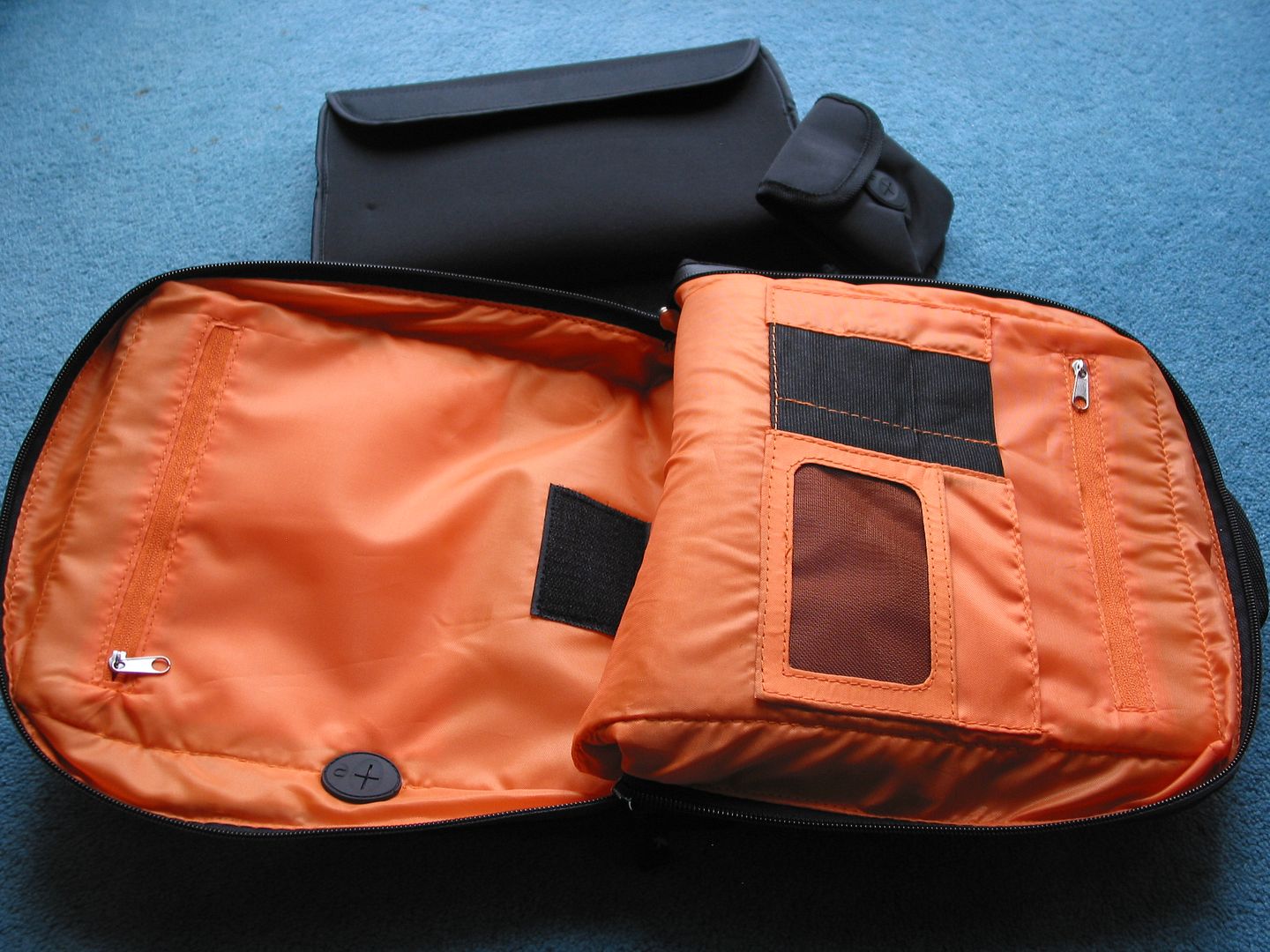 There are two internal zipped compartments that have a reasonable amount of room for small accessories or paperwork.
The insides have dimensions of 27cm (L) x 21.5cm (H) x 7cm (W). There's easily enough room to fit any 10-inch netbook on the market, including the Toshiba NB200 with its large protruding 6-cell battery.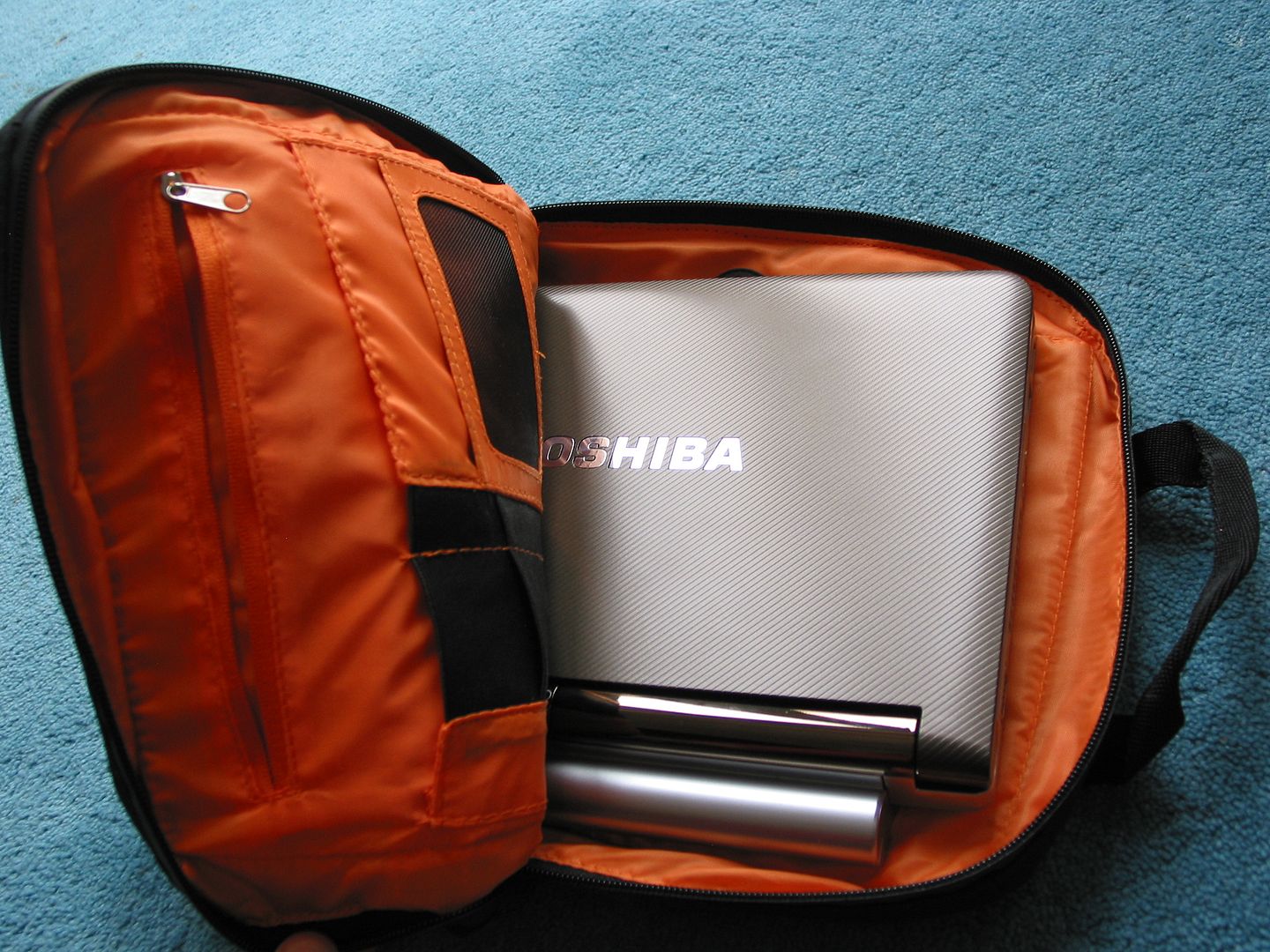 Whilst it's only marketed for up to 10-inch netbooks, we didn't have a problem fitting our 11.6-inch Samsung N510 ION netbook too.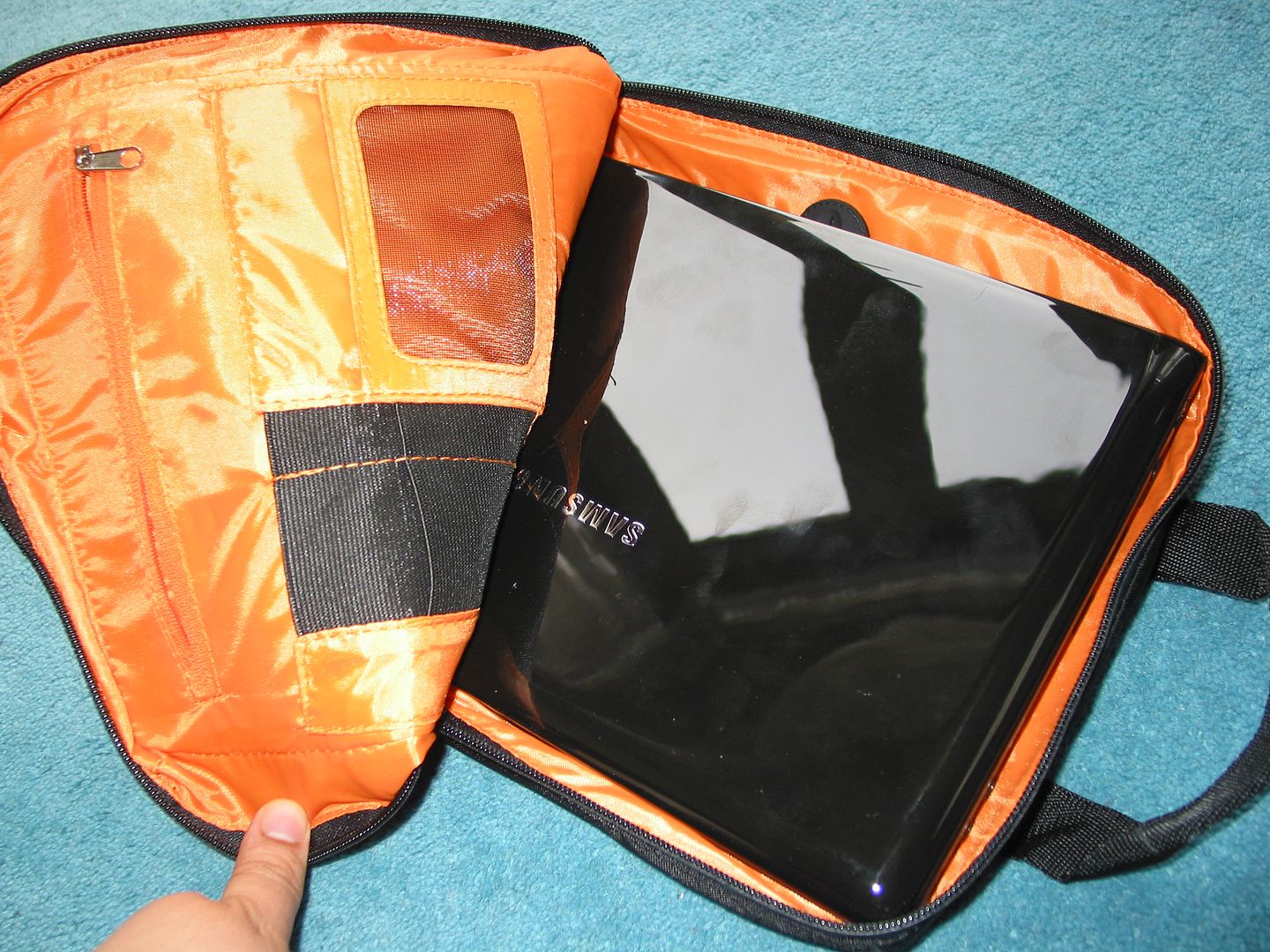 The zip was a little tricky with the Samsung N510 inside, but didn't have to be forced close. We would feel quite comfortable using the sling bag on the road with a larger netbook/CULV machine in tow.
The bag itself is very lightweight weighing 447g according to our measurements. This makes it ideal for the active amongst you, or cyclists looking for a light bag to carry their netbooks.
Overall, we enjoyed our experience with the UltimateAddons netbook sling bag. It offers a lightweight, waterproof bag that is strong and durable enough to carry your netbook safely. The sling bag has a number of pockets that means you should be able to carry most of your netbook accessories and other bits and pieces with you too. You can even choose to use the shoulder strap or handles depending on preference.
There was also the added bonus of being able to carry 11.6-inch netbooks/CULVs as well. If that wasn't good enough the sling bag also includes a high quality neoprene sleeve. This only adds to its value proposition and one that we can easily recommend at £19.99 (free delivery worldwide).
Many thanks to Ultimate-Netbook for sending through this bag for review! Ultimate-Netbook is a specialist retailer of netbook accessories and ship their products worldwide.