February 21, 2010 at 9:01 pm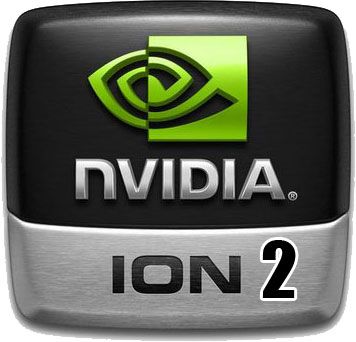 The Acer Aspire One 532G emerged as the first officially announced Nvidia ION 2 netbook earlier this week. This is despite still knowing very little about the "next generation ION" apart from the evidence suggesting it will be a discrete GPU part, possibly the GeForce GT218.
The 10-inch AAO 532G netbook was on show at MWC in Barcelona this week and NetbookNews managed to do some sneaky testing to see how 'next-gen' the new ION really is. They conducted the 3DMark03 graphics benchmark test on the netbook and initial results don't look too promising for those hoping ION 2 would be a leap in performance over the original.
They managed to record a score of 3,049 3DMarks on the Aspire One 532G. This compares to 3,593 3DMarks for the 11.6-inch Samsung N510 netbook that we reviewed recently that came with the Nvidia ION LE chipset. It's disappointing to see the AAO 532G not outperforming current ION netbooks. The 532G is armed with a 1.66GHz N450 Atom processor and Windows 7, but I find it hard to believe these would be limiting performance.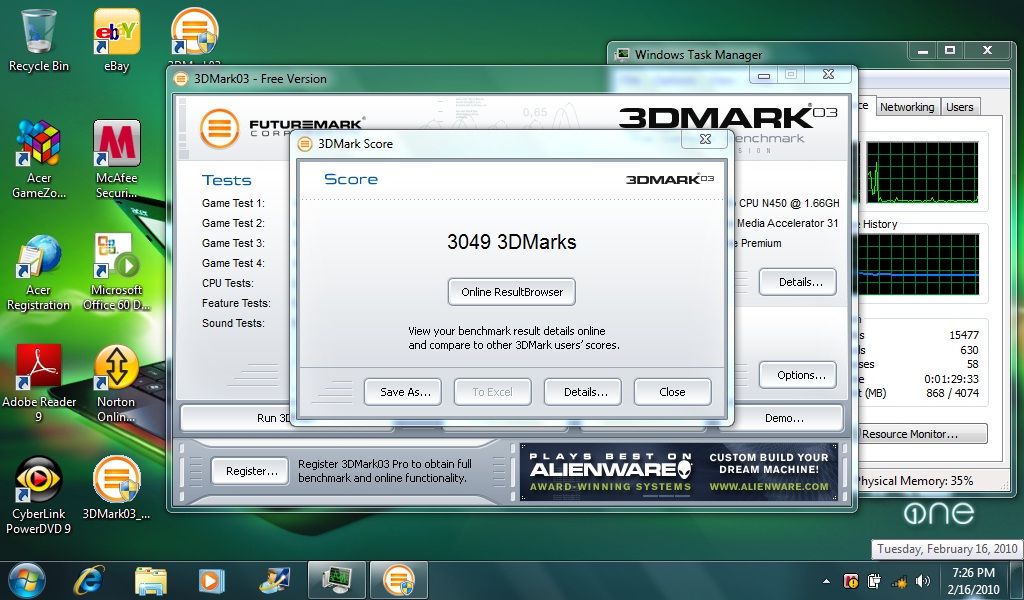 If these results are representative of ION 2 generally, than perhaps it signals the problems that Nvidia have had to overcome with Intel's 2-chip Pine Trail architecture. The new Intel Pine Trail platform uses the DMI bus to connect to the Pineview processor and NM10 express chipset. However as Nvidia doesn't have a license to create chipsets around the DMI bus, ION 2 is likely to use the PCI Express lanes of the Intel NM10 chipset to interface with the Pine Trail platform. This would be a possibility as the NM10 has an integrated PCI-E controller.
A lack of bandwidth over the PCI-E lanes could be part of the reason for the poor performance. However, Acer and Nvidia may have purposely crippled the machine to keep it stable whilst on show during MWC. Also, improved drivers as we approach launch may make a difference and could be part of the reason for the poor performance. We're keeping an open mind and expect official details on the next generation ION within the next week and then hopefully all shall become clear.
Update: An Nvidia spokesperson has responded to these claims with the following response: "I can't vouch for the accuracy of the benchmark that was performed at that show. I believe the units there were pre-release systems. We haven't provided performance data yet for the public, we'll have more details coming in early March." [Via TG Daily].