February 23, 2010 at 8:42 am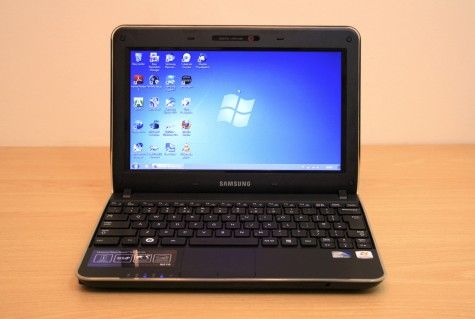 The Samsung N210 netbook has seen its first review courtesy of Matt from NetbookReviews.net. The netbook is one of four Pine Trail netbooks from Samsung. Whilst the specs don't stand out (N450 Atom CPU, 1GB RAM, 250GB HDD and Windows 7 Starter), you do get Samsung's fabled build quality, comfortable chiclet keyboard and an 11-hour battery life.
We struggled to tell how the N210 differed from the N220 at first, but we now we know the N220 has a two-tone lid (red/black and green/black) as well as an integrated subwoofer, which accounts for the small price premium. Matt liked the non-glossy display and large multitouch trackpad. He didn't formally test the 6-cell 5900 mAh battery but found that the quoted 11 hour runtime was probably a "fair estimation." Click here for the full review.