February 24, 2010 at 5:11 pm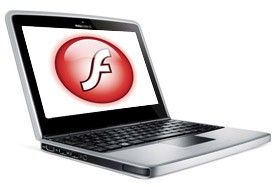 The third beta of Adobe Flash Player 10.1 is now out and brings with it some new additions including Intel GMA 500 graphics support. The GMA 500 GPU is found in several netbooks out there including the Asus Eee PC T91MT, Dell Mini 10, Asus Eee PC 1101HA and Acer Aspire 751. According to the release notes, the Broadcom BCM70012 chipset is also supported, although several people are struggling to get it to work.
Netbooked tested the new Flash Player on the Asus Eee PC T91MT and found that 720p HD video playback was smoother than before, although still not jerk-free. The latest update is available for Windows, Mac and Linux users and you can download it here.