February 26, 2010 at 11:21 pm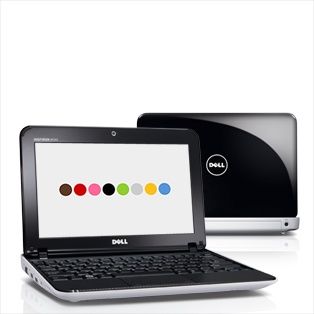 The Dell Mini 10 is now available with a high-resolution (1366 x 768) display and Broadcom's Crystal HD Accelerator card. Dell includes the latest Broadcom Crystal HD driver (Version 3.18) as well as Adobe Flash Player 10.1 Beta 3 to get HD video content working on the netbook smoothly.
This new Dell Mini 10 SKU comes as part of a Mini 10 bundle that you can check out here. It also includes a 6-cell 56WHr battery, 250GB HDD and SRS audio. The Broadcom chip supports a number of different media players with hardware acceleration. Check out a list after the break.
Hardware Acceleration Video Player Support:
Windows Media Player
Arcsoft TMT (version 2 and 3)
Cyberlink PowerDVD
Corel WinDVD
Media player classic
Media player classic – Home cinema edition
Gom player
Kmplayer
Potplayer
XBMC
Purecodec Player
Nero ShowTime
Via Dell Blog.