March 31, 2010 at 10:52 pm
Meego, Intel and Nokia's merged OS via the melding of Moblin and Meego, has now received its first pre-release build. Those of you with Atom netbooks (pretty much most of the market), along with the Atom-powered Moorestown MIDs and the Nokia N900 can now download the release here. The first proper release is still expected in May.
March 31, 2010 at 6:18 pm
Acer is preparing to launch a Pine Trail update to last years Aspire One D250 dual-booting netbook. The AAO D260 will also dual-boot Android with Windows. Little other details are known right now, although Acer's mobile product manager, Martino Mombrini, apparently revealed that the chassis will be getting a redesign.
Mombrini also confirmed that Acer will be launching a Google Chrome OS netbook during Q3 and that they are working closely "with the guys at Google". We'll keep you posted on any further details.
Via Electric Pig.
March 31, 2010 at 4:32 pm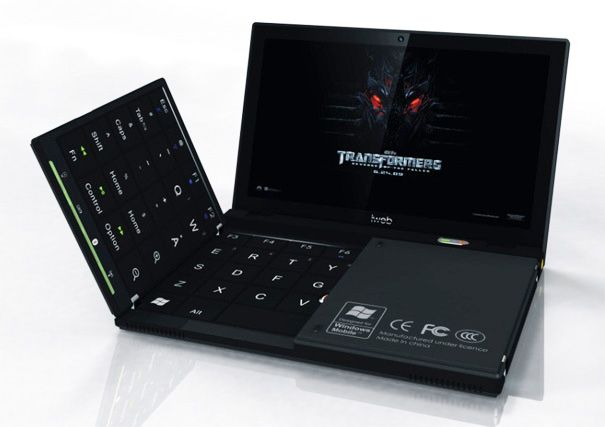 We've covered a number of concept netbook designs in the past and here's another. This one is designed by Yang Yongchang. The iweb 2.0 is a small device with tiny screen that features a full-width keyboard that folds out either side.
It also borrows the trackpoint normally found on Thinkpad laptops along with a pencil-thin touchpad. The iweb concept features a 6.5-inch capacitive multi-touch display. It could be a while before we see anything like this in production, but in the mean time you can gaze over some concept pictures after the jump. Read more
March 31, 2010 at 4:16 pm
The Asus Eee PC 1008P-KR, Karim Rashid-designed netbook, certainly is a looker. The skinny netbook appears to have been designed with women in mine and if there was any doubt of this, then you need to check out some newly released accessories.
The netbook is available in two colours, "Hot Pink" and "Coffee Brown" and a matching case and mouse have been designed in each colour to go with the netbook. Pricing and availability for these accessories are unknown right now, but we'll come back with any further details.
Via NetbookReviews.net.
Thanks Matt!
March 31, 2010 at 1:42 pm
The Apple iPad is set to launch officially later this week, perhaps changing the perception of tablet devices forever more. It's no surprise that a number of manufacturers will jump onto the tablet bandwagon later this year. One of them is Asus that is set to launch "at least two" tablet devices in the coming months, most likely at Computex in Japan.
"Netbooks are the best combination of personal computing and cloud computing," said Jonney Shih, chairman of Asus. "But between netbooks and smartphones and e-readers, we think there will be a space for something like a tablet or slate PC." Read more
March 30, 2010 at 4:53 pm
The Asus Eee PC 1001PX netbook is very similar in most respects to the 1001P, however there are a few key differences. It has a 10.1-inch (1024 x 600) matte display as opposed to glossy, has options for Windows 7 Starter along with Bluetooth 2.1 and either a 160GB/250GB HDD (the 1001P comes with 160GB HDD only).
It's not all positive though as it only has two USB ports, as opposed to three on the 1001P along with 1 audio socket (2 on the 1001P). Battery life is also quoted at 9 hours compared to 11 hours for the 1001P. Pricing and availability are unclear right now.
Via EeePC.it.
March 30, 2010 at 4:36 pm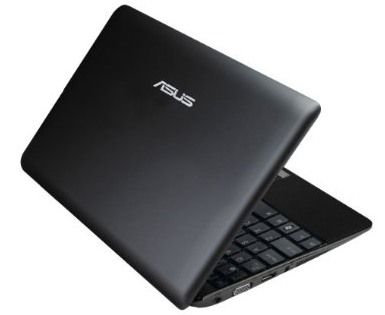 Amazon.com
is currently selling an exclusive version of the Eee PC 1005PE (1005PE-PU27) that comes with a Soft-Touch black matte lid. The new material is soft and smooth to the touch that Asus says is a "pleasant tactile experience".
We're not a fan of glossy lids here at NbC, in some ways they are worse than glossy displays in that they can make even a new netbook look very old once covered with fingerprint marks. The new model is now shipping in the US for $354.22
.
Via NetbookReviews.net.
March 30, 2010 at 3:57 pm
Sharp is prepping the IS01 Android smartbook in Japan that will be offered by Japan's number mobile carrier called KDDI. The 5-inch clamshell device will be powered by a 1GHz Snapdragon processor, Android 1.6 and seems more akin to a smartphone rather than a smartbook in the traditional sense.
The 5-inch capacitive display has a 960 x 480 resolution and comes with a QWERTY keyboard, 5MP camera, Wi-Fi (b/g), Bluetooth 2.1 and 4GB of storage. The Sharp IS01 will ship in Japan at the beginning of June and so far it's not known if it will appear in other regions. Click through for the specs. Read more
March 29, 2010 at 8:49 pm

Good news for those customers who have pre-ordered iPads, apparently shipping notifications were sent out to some customers today. The iPads are shipping directly from China (as per usual) and no delivery dates are yet entered into the system, however it's unlikely they'll hit consumer's hands before the official launch day (Saturday 3 April).
For new customers looking to pre-order, you'll have to wait a little longer as they won't ship until April 12. You could just wait in line at Apple retail stores on April 3 or another option is Best Buy that will stock the iPad in certain stores and will not be sold online. You'll have to be quick though as rumour has it that only 15 will be available per store on launch day.
Update: Apple has also released some guided tour videos that explores the different functionality within the iPad. You can check out the videos over on the official site here.
Via TechCrunch.
March 29, 2010 at 12:14 pm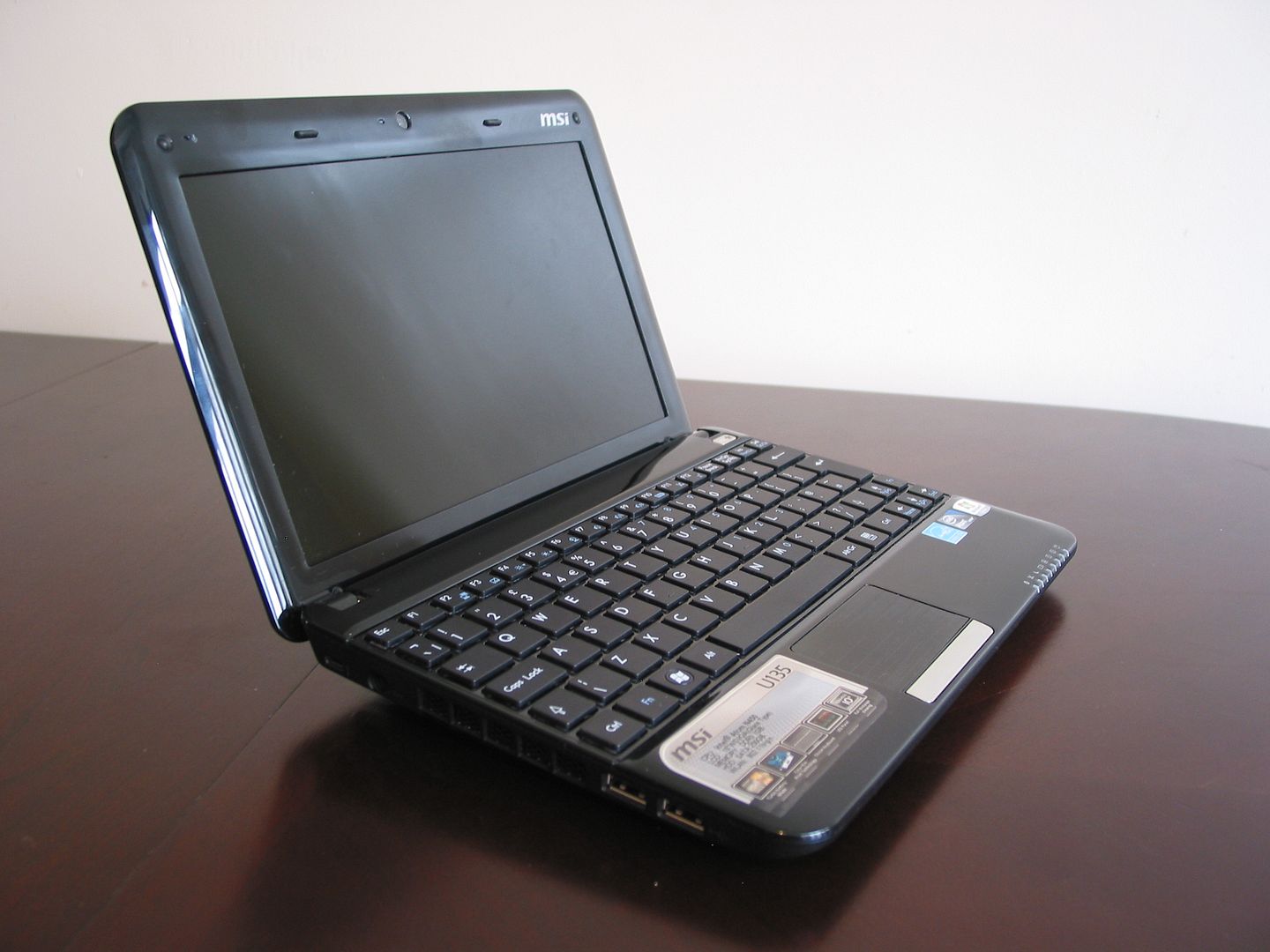 The MSI Wind U135 netbook is interesting for a number of reasons. It is one of the company's first Intel Pine Trail offerings, it moves away from the usual bland MSI Wind design, it's reasonably fully featured in terms of specifications, provides good battery life and, best of all, is priced at a reasonable price point.
We have put the Wind U135 netbook through its paces and overall we were left with positive impressions. Yes, we did find a few niggles, but couldn't complain too much given its keen pricing at £280. Click through for our in depth review, along with our customary performance and battery tests. Read more
March 29, 2010 at 9:48 am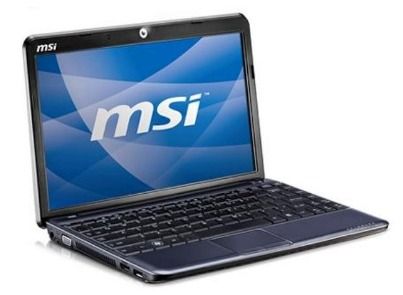 It looks like MSI will soon be launching the 12-inch Wind12 U250 netbook that follows the U210 and U230 AMD-powered devices. The Wind12 U250 was spotted on the ENERGY STAR website along with some unveiled specs.
The model will come with an unspecified dual-core 1.3GHz processor, up to 4GB RAM and a 320GB HDD. System power in idle is quoted as 10.61W suggesting it will be an AMD processor as it's higher than typical CULV power consumption. It will come with dedicated graphics (ATi Radeon 3200?) with 512MB memory. Hopefully some more definitive information will be released shortly. Read more
March 26, 2010 at 5:02 pm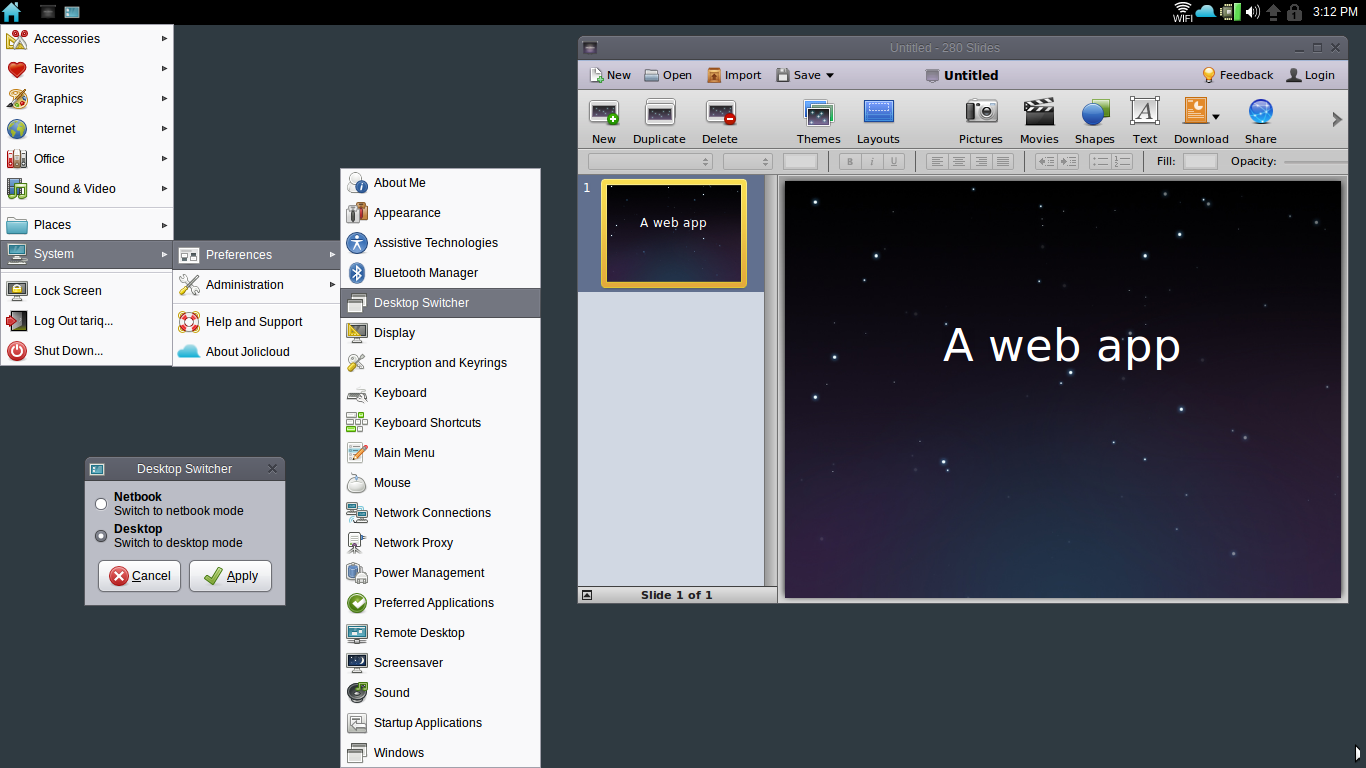 Jolicloud is now rolling out its desktop mode switcher that allows you to view the OS more suited to a desktop environment. If the screen is bigger than 11-inches, the desktop mode will be enabled by default.
Apps can now be organised just how you want in this new mode. To upgrade to the new version just hit "Update All" from the Preferences menu.
March 26, 2010 at 4:53 pm
The rumoured Lenovo Thinkpad Mini 10 netbook looks like a reality. The 10-inch N450 Atom powered netbook is currently being rolled out to 60,000 students across Australia. In addition the device comes with Windows 7 Home Premium, a spill-resistant keyboard and HDD protection.
It looks like the Thinkpad Mini 10 uses the same chassis as the X100e, hence the huge bezel surrounding the 10.1-inch (1280 x 720) display. The big question is whether Lenovo plans to release this model into retail, or whether it will only be targeted to schools. Check out some photos and a video of the device after the break. Read more
March 26, 2010 at 8:02 am
The Asus Eee PC T101MT convertible netbook is finally getting closer to a release date. Asus UK has not confirmed pricing but it is listed on several retailer sites for around the £325 mark with a launch on April 12. This particular model will get you a 1.66GHz N450 Atom CPU, 2GB RAM, 320GB HDD, W7HP and a 6.5 hour battery.
The same model will be hitting mainland Europe for €499 according to EeePC.it, somewhat higher than the direct conversion of the above price. The US version will also be landing in early April for $499 according to Liliputing, although it's unclear what specs this will come with. It is believed this model may only come with 1GB RAM, 160GB HDD and W7 Starter.
March 26, 2010 at 7:44 am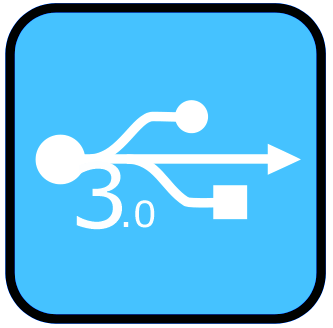 Asus has put a press release stating how it is leading the way with USB 3.0 integration and that its implementation outstrips its peers by as much as 74.38% (to two decimal places so it must be true!)
The first Eee PC netbooks to come with USB 3.0 integrated are the 1018/1015/1016 models that were recently announced at CeBIT. It's unknown whether we'll start to see this on all future Eee netbook models or just the more premium devices. My guess is if they're taking it this seriously then USB 3.0 is likely to hit all models going forward.