March 7, 2010 at 10:21 am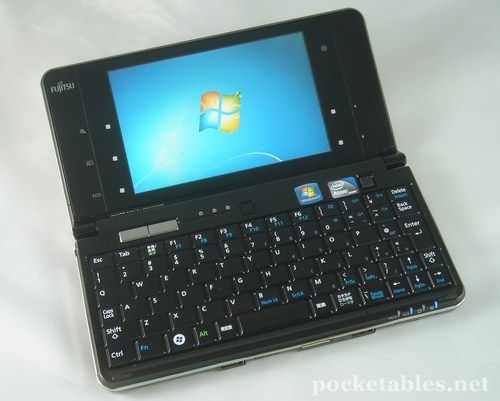 The Fujitsu LifeBook UH900 is one of the more powerful 5.6-inch UMPCs on the market that comes with options for a 2.0GHz Intel Atom processor, Windows 7, 2GB RAM and a SSD. Jenn from Pocketables has been reviewing one for the last few weeks and found the UH900 to be a joy to use overall.
Getting the negative points out of the way first, the UH900 had quite poor battery life (2.0 to 2.5 hours of web browsing over Wi-Fi) from its 2-cell 1800mAh battery. Build quality also felt 'toy like' and the multitouch felt more to be a gimmick than of any real use.
However the plus points, made up for this including zippy performance from its 2.0GHz Atom processor and SSD, comfortable touch-typable keyboard and very good mouse controls. Click here for the extensive Pocketables review.