March 10, 2010 at 6:17 pm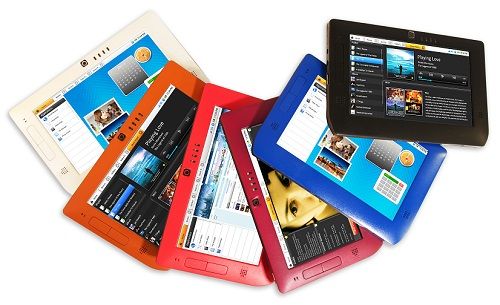 The impending release of the Apple iPad tablet will cause a rush to market of similar devices says ARM. The company expects that it will see ARM-powered 50 tablet devices launching globally this year. Not surprising, considering that this years CES and CeBIT were swamped with tablet devices of one form or another.
This is set to continue at the Computex show in Taipei in June, with ARM renting more space than last year to show off various mobile devices including tablets, smartbooks and e-readers. "The first tablet devices will launch in the second quarter by [mobile network] carriers," said Roy Chen, ARM's worldwide mobile computing ODM manager. "You'll see a lot more in the third quarter."
Two such tablet devices were shown off at a press briefing in Taipei running Google's Android operating system. The first from Compal Electronics comes with either a 7-inch or 10.1-inch display along with the Nvidia Tegra 2 chipset and HDMI port. The second device was called the Armadillo and had a smaller display and an instant-on OS called QuickBoot. Look for further information on both devices in early June.
Via ComputerWorld.