March 15, 2010 at 7:38 pm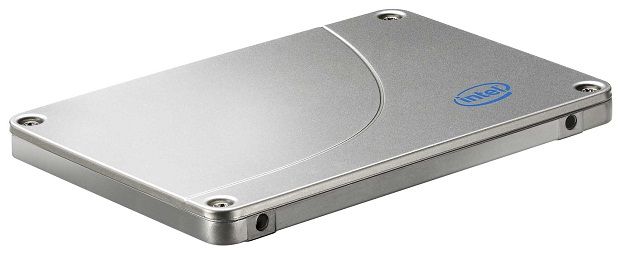 Intel has formally announced its 2.5-inch X25-V series of solid state drives, despite the fact that they have been shipping from the likes of Newegg for some weeks now. The 'V' stands for value here, where the 40GB SSD will set you back for around $125 when bought in large unit quantities (Newegg has it for $129.99).
The X25-V uses 34nm MLC NAND flash memory and features TRIM support within Windows 7. It has a 1.2 million hours mean time before failure rating. The sustained write bandwidth is up 35MB/sec while sustained reads is a zippy 170MB/sec. These drives are aimed at netbooks, although whilst 40GB may be fine for a Windows XP installation, I do wonder whether the same can be said for a Windows 7 install.