March 29, 2010 at 12:14 pm
Build & Design
The MSI Wind U135 netbook is available in four colours including Sterling Silver, Brilliant Black, Midnight Blue and Cherry Red. We tested the Brilliant Black version that comes with a glossy lid along with glossy bezel and palm rest. However, fear not, it was not nearly as bad a fingerprint magnet as I first thought. The shape of the chassis is similar to past Wind netbooks but the U135 has a striped pattern embossed into the lid and touchpad that adds subtle styling.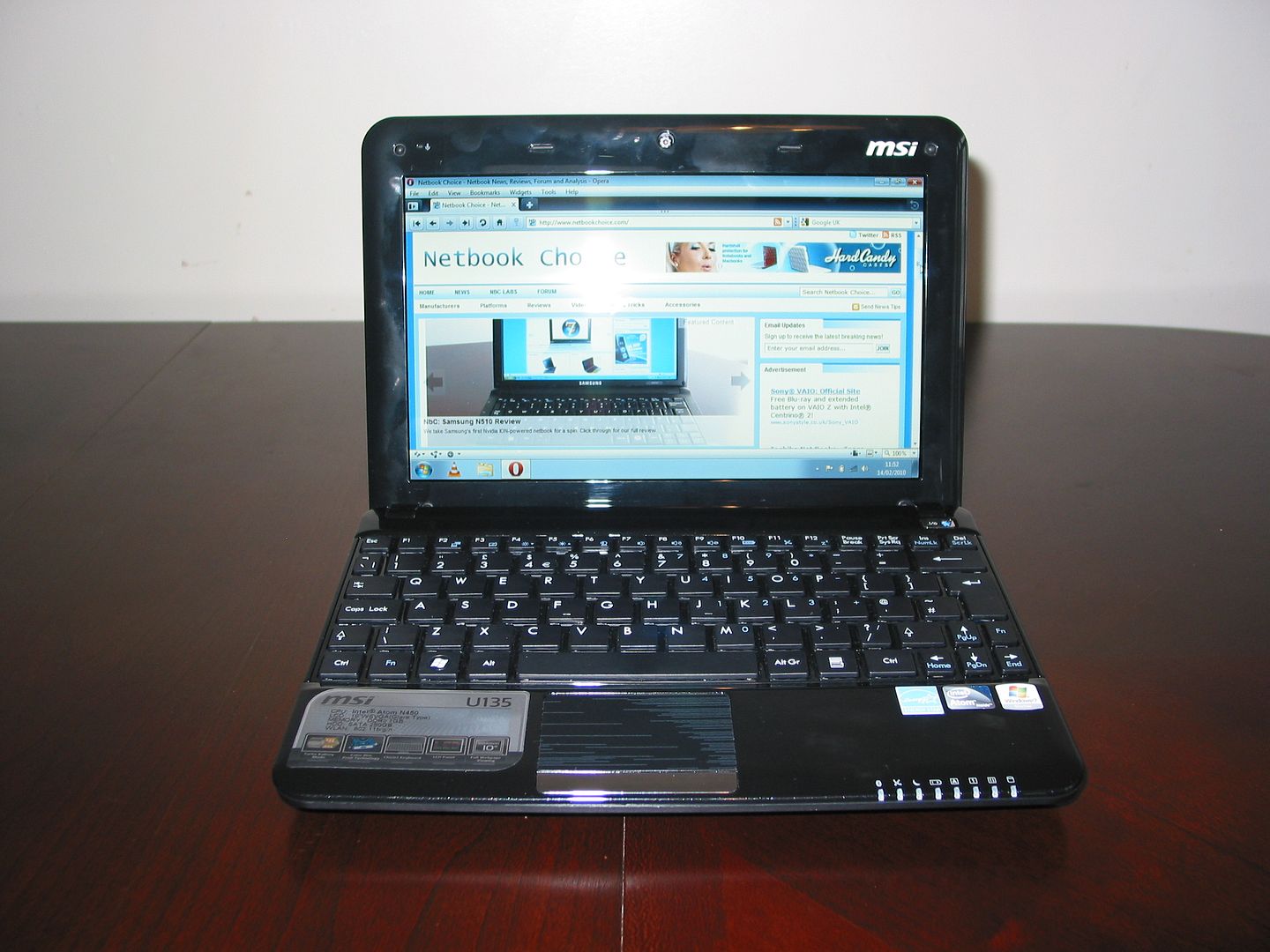 The 6-cell battery adds bulk to the bottom of the netbook that adds a slight tilt making it more comfortable to type.
Despite the Wind U135 coming with a glossy lid, it is not too much of a fingerprint magnet as first feared. It comes with a subtle white line pattern effect.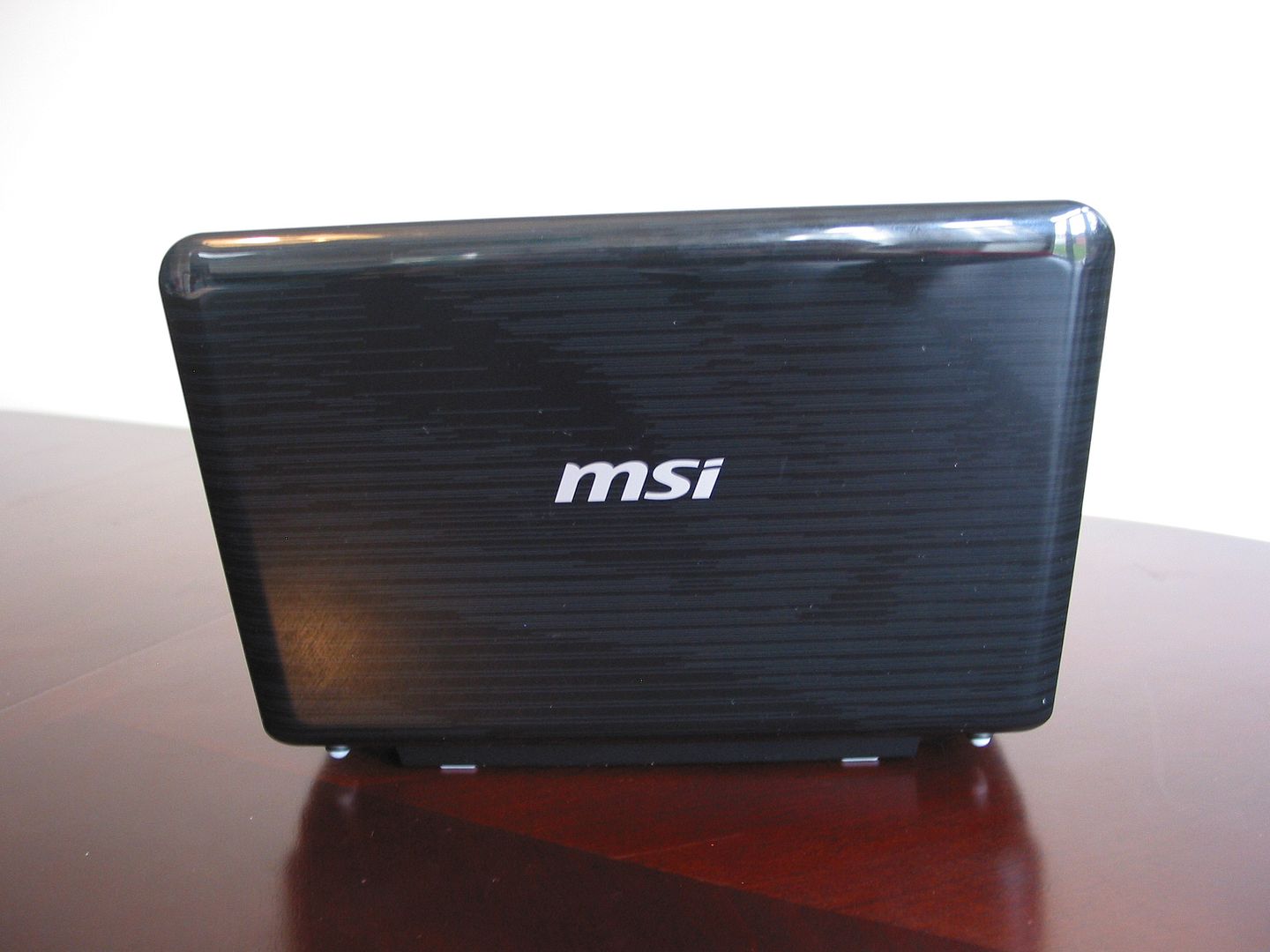 The Wind U135 has solid build quality, something that has carried over from earlier Wind netbooks. We noticed no creaking when applying pressure to the lid and palm rest areas and the hinge had just the right amount of resistance.
The chassis sits flush together with the indicator lights easily visible on the bottom of the chassis.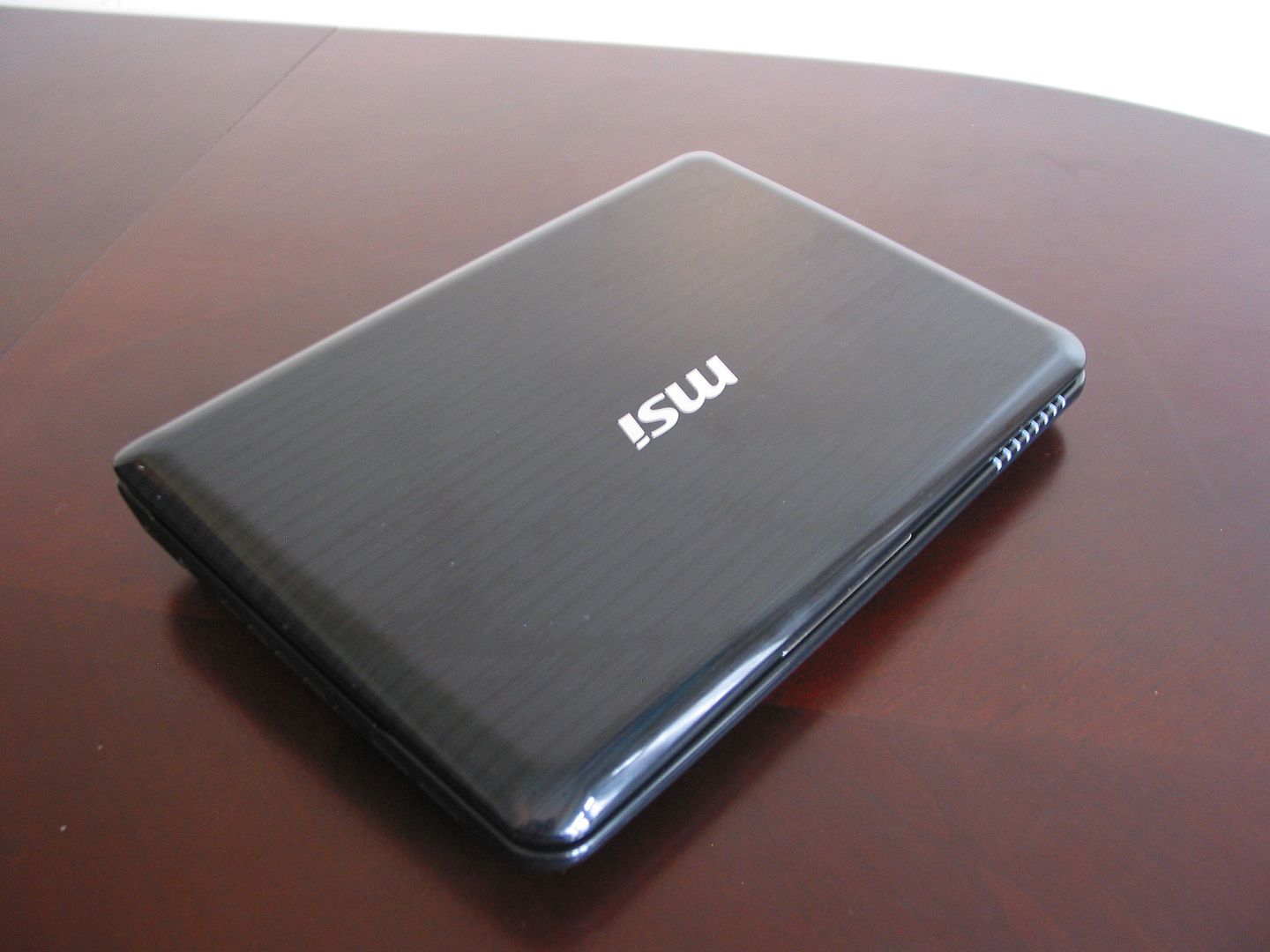 The MSI logo is embossed into the glossy lid.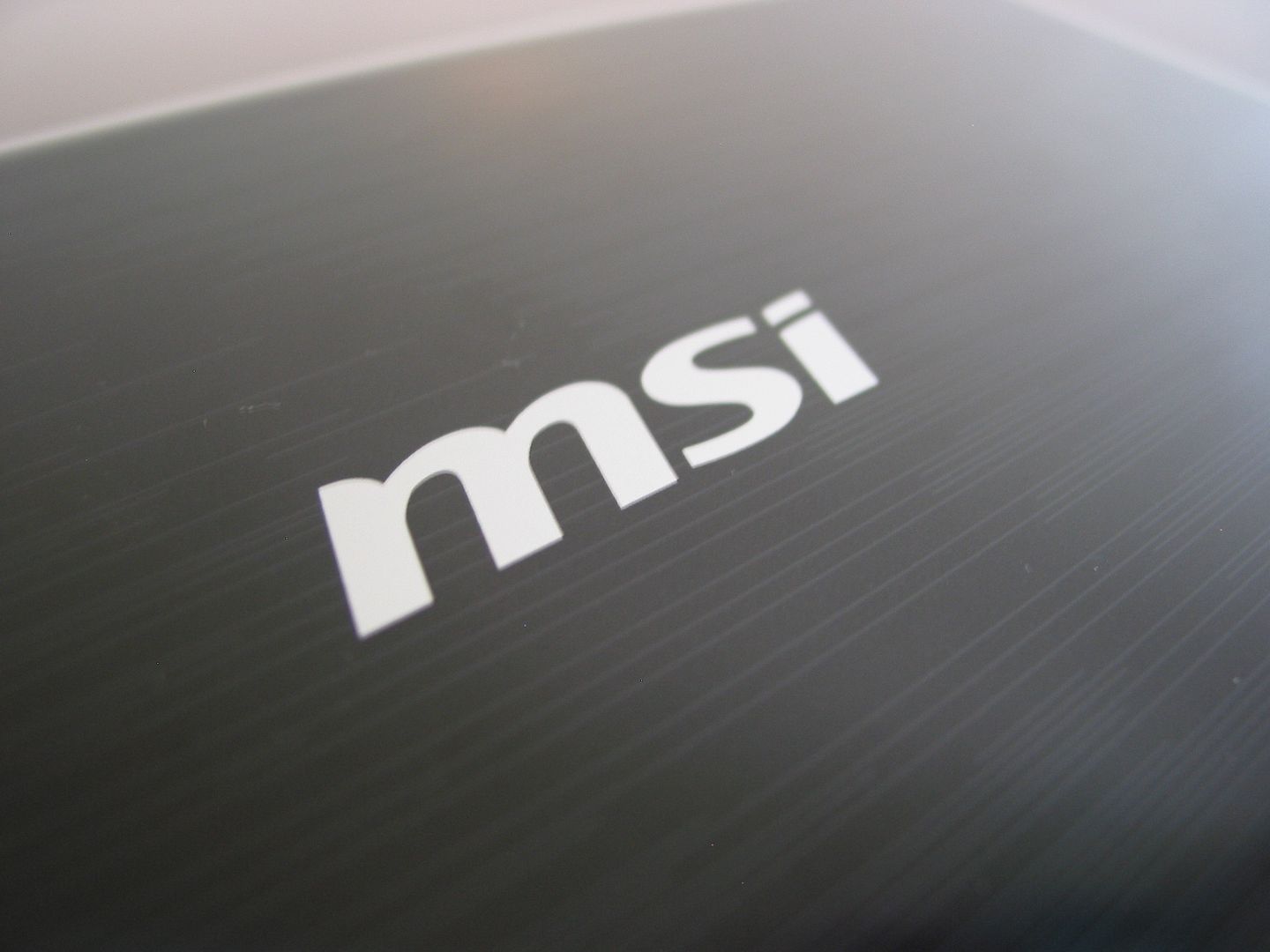 The Wind U135's display could be pushed back farther than some of the recent models tested such as the Toshiba NB200 and Samsung N510.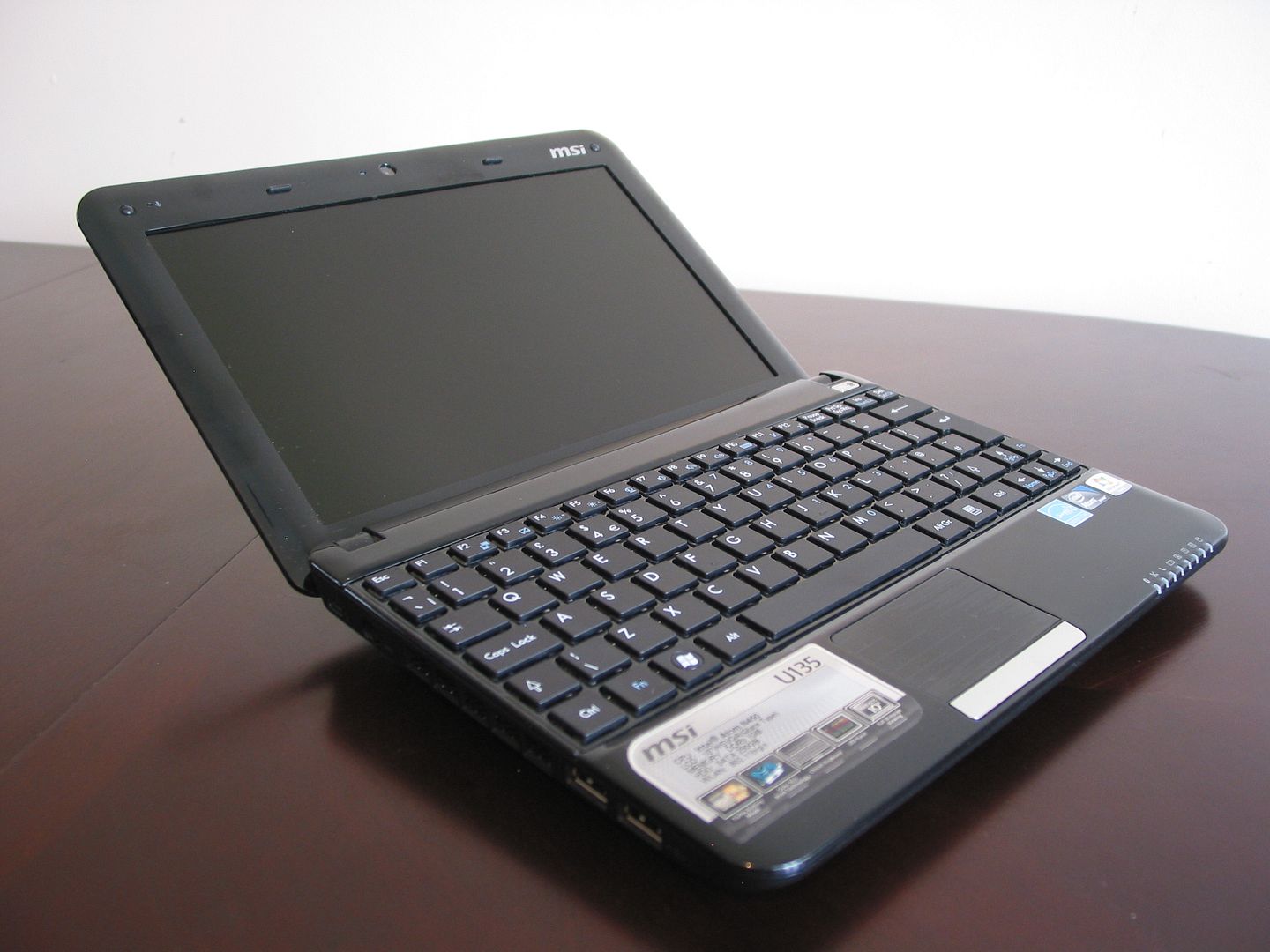 Even at full stretch, the netbook was balanced enough in terms of weight that the display does not tip over.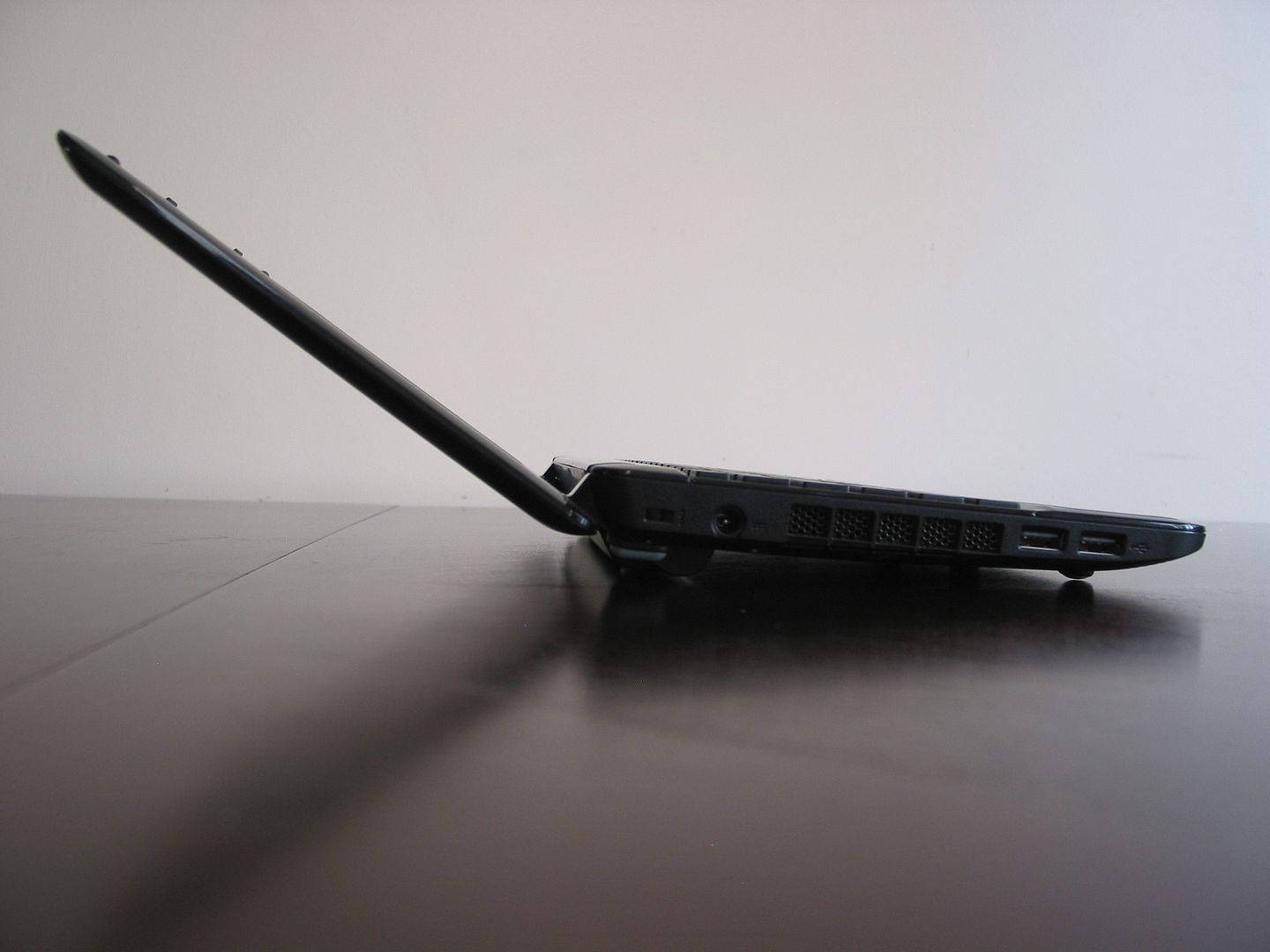 The power button is made out of a faux-chrome material and illuminates blue when powered up.
As this is a MSI Wind netbook, you'll get plenty of status lights on the front. The eight indicators represent (from left to right) Bluetooth, Wireless, Sleep, Battery power, Caps lock, Num lock, Scroll Lock and HDD activity.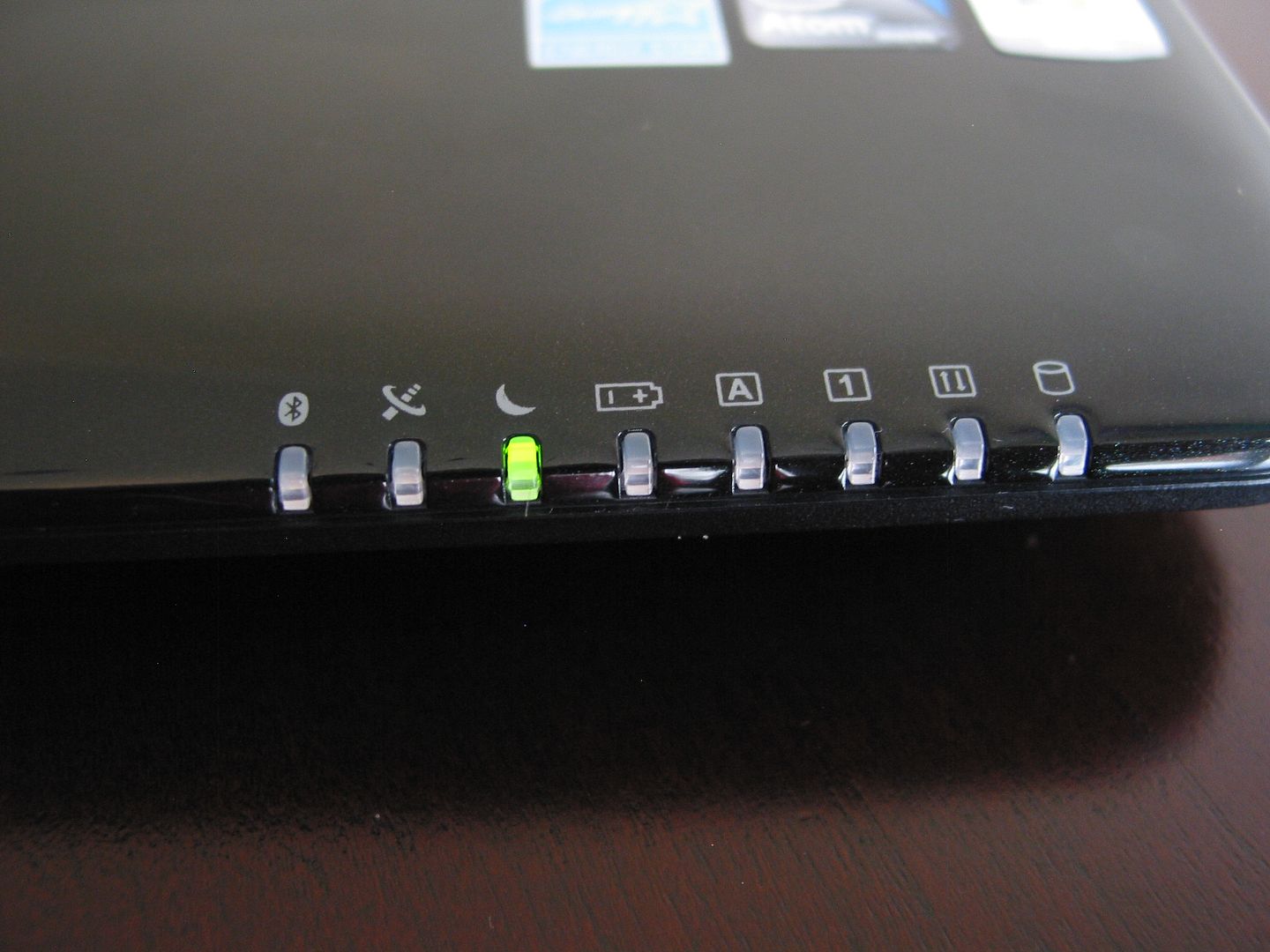 Whilst the Wind U135 may not sit in the same class as the Asus Eee Seashell or Toshiba netbooks in terms of design, it is still an improvement over older models. The chiclet keyboard, chrome buttons, patterned lid/touchpad design all adds a certain elegance to the netbook.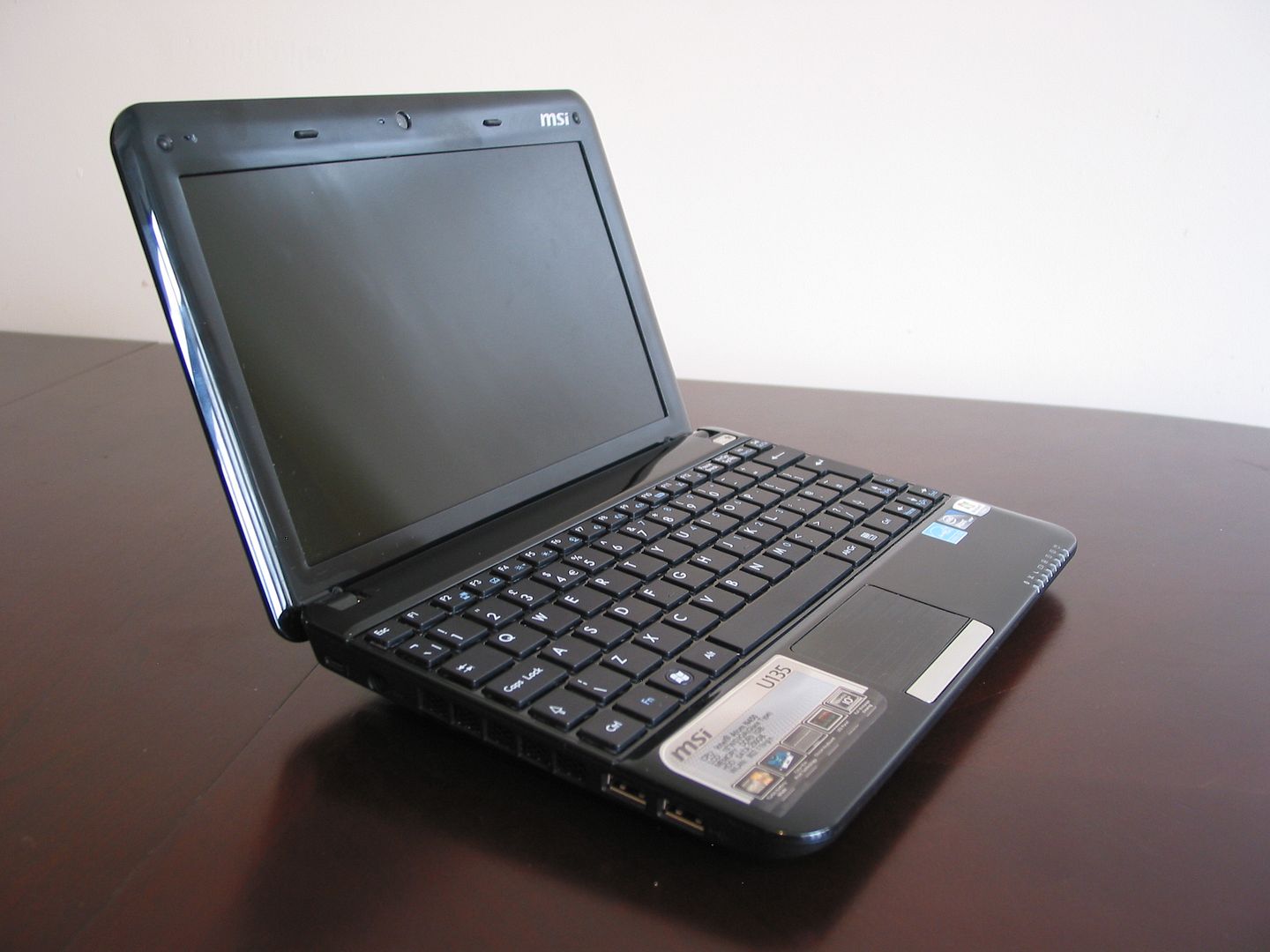 The bezel and palm rest are also glossy in nature, but just like the lid, it's not as bad a fingerprint magnet compared to other glossy netbooks.