April 30, 2010 at 3:41 pm
The much-anticipated Acer Aspire TimelineX 1830T ultra-thin that sports an 11.6-inch (1366 x 768) display and Intel Core i5 processor. News on its release has been thin on the ground, but it seems that Acer Germany has officially announced that it will be landing in June at prices starting at €549.
Interestingly, there will not only be options for the Intel Core i5-520UM dual-core processor that has a 1.06GHz clock speed, but also Core i3 options too. Check out the specs after the break. Read more
April 30, 2010 at 3:29 pm
Netbooks have generally grown in size since they were first launched back in 2007. So it seems somewhat strange that Asus has resurrected the 8.9-inch netbook with the Eee PC 900AX.
However, rather than taking the opportunity to redefine the 9-inch form-factor this appears to be more of the same with specs from yester-year. This 8.9-inch (1024 x 600) netbook sports a 1.6GHz N270 Atom processor, 1GB RAM, a 160GB HDD and Windows XP. Other features include two USB ports, Wi-Fi (b/g) and a 4-cell battery. Availability remain a mystery for now.
Via Notebook Italia.
April 30, 2010 at 3:13 pm
Canonical has now released Ubuntu 10.04 that sports a new (less brown) look, faster boot speeds, an online music store as well as social network integration.
Netbook owners will be glad to hear that UNE benefits from faster SSD boot speeds as well as faster suspend/resume time that should help battery life. It is available to download right now here.
April 30, 2010 at 2:53 pm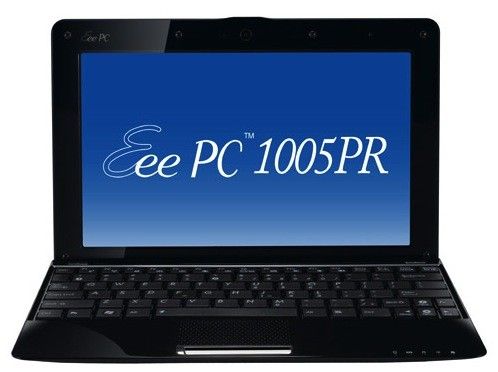 The Asus Eee PC 1005PR with high high-resolution (1366 x 768) display and Broadcom Crystal HD media accelerator is now shipping in the US through Newegg for $399.99 with free shipping.
Apart from that the specs shouldn't differ from other Eee PC 1005P netbooks including a 1.66GHz N450 Atom processor, 1GB RAM, 250GB HDD, Windows 7 Starter, Bluetooth 2.1, Wi-Fi (b/g/n), 0.3MP webcam and three USB ports.
Via Netbooked.
April 30, 2010 at 2:32 pm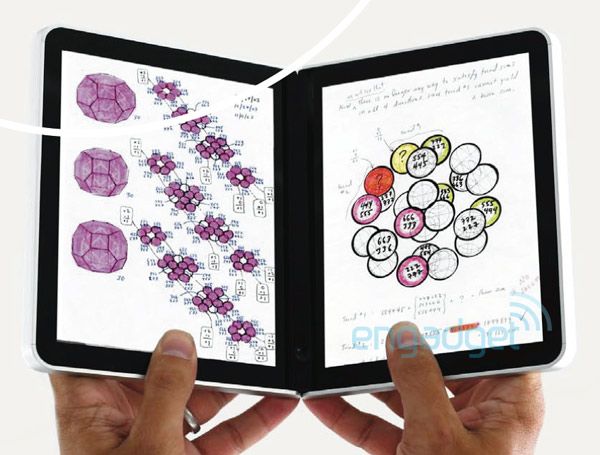 Two of the most talked-about portable gadgets of recent months have been shelved according to sources. Microsoft's rumoured dual-screen Courier project will not see the light of day according to Frank Shaw, Microsoft's VP of corporate communications.
"The "Courier" project is an example of this type of effort and its technologies will be evaluated for use in future Microsoft offerings, but we have no plans to build such a device at this time," said Shaw. Read more
April 29, 2010 at 4:14 pm
MSI is set to announce new Android and Windows 7 tablets at June's Computex show in Taiwan. These tablets are expected to come in 8.9-inch and 10-inch varieties and will ship during the third quarter. Pricing is expected to be "extremely aggressive" according to Engadget.
The dual-screen tablet, first seen at CES, has been delayed though due to issues with battery life. "The two screens are a major drain on the battery, and even with a higher density battery and the Menlow CPU we are only getting three hours," said MSI's Andy Tung. This device is now expected to land in the fourth quarter.
April 29, 2010 at 11:39 am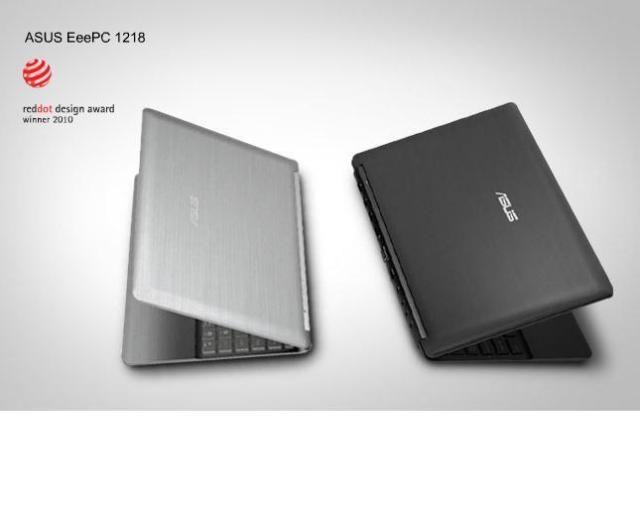 It looks like Asus weren't ready to announce news of a new netbook in its 12-inch series called the Eee PC 1218. To my eyes it looks like a 12-inch version of the desirable Eee PC 1018P.
AsusDesign has prematurely revealed that the netbook as a 2010 RedDot Award winner. The Eee PC 1015 and 1215 also won the award. The Eee PC 1218 appears to be clad in aluminium and comes with a chiclet keyboard, retractable webcam and ports located at the back. There's little other information for now, but let's hope it comes with next-generation ION graphics and would it be too much to ask for dual-Atom too? Check out a larger screencap after the break.
Update: Digitimes reports that the Eee PC 1218 will sport Nvidia ION graphics. Read more
April 29, 2010 at 10:46 am
Compaq's AirlIfe 100 Android smartbook will be exclusively available to Telefónica customers for €229 from the middle of next month. This contract price is the up front payment, you will still need to fork out for a data contract that will set you back €48 per month.
Certainly not cheap. You can opt for a cheaper €39 per month price plan but that will require a higher initial investment of €299 for the Airlife. Engadget confirmed that the Airlife 100 will not be coming to the US, however it's unknown at this stage whether we'll see it in other European countries. Read more
April 29, 2010 at 10:28 am
In an unexpected move, HP acquired Palm for $1.2 billion yesterday. One of the side affects of this acquisition could be HP using Palm's WebOS operating system for use in a number of devices, besides smartphones, including tablets and netbooks.
On the conference call yesterday, HP's Todd Bradley said "between smartphones, slates, and potentially netbooks, there are a lot of opportunities here." HP is obviously testing a number of different form-factors and OSes at the moment including the Compaq AirLife that sports Android and the HP Slate. Whilst there's nothing definitive right now, we look forward to see exactly what could come of this deal.
Via Engadget.
April 28, 2010 at 9:03 am

Sony will soon announce details of its new ultra mobile Vaio device, according to the official Sony Japan website. There's little information apart from a "Coming soon" notice and an orange symbol that looks like a paperclip. Hopefully, we'll find out soon enough.
Via Engadget.
April 28, 2010 at 8:55 am
Are there any Europeans out there who have been itching to get hands-on with the JooJoo? Well you're in luck, the company is now shipping the JooJoo to France, Germany and the UK for €359/£319 plus shipping. The JooJoo sports a 12.1-inch (1366 x 768) display, 1.6GHz N270 Atom, ION graphics and a custom Linux UI.
Via Blogeee.
April 27, 2010 at 6:26 pm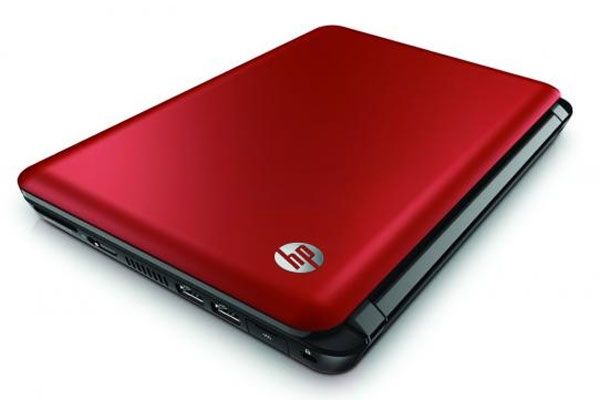 Following on from yesterday's news that the Toshiba NB305 will be getting updated with the new DDR3-enabled Atom N455 Atom processor, it has emerged that two more netbooks will also be getting a similar refresh.
Amazon Germany is listing two new versions (black and silver) of the HP Mini 210 that sport the N455 Atom. The rest of the specs are the same and include a 10.1-inch display, 1GB RAM and a 250GB HDD. Amazon.de has it listed for €349 and is expected to arrive in 3-4 weeks. Read more
April 26, 2010 at 8:06 pm
A new version of Toshiba's popular NB305 netbook will launch with Intel's new DDR3-enabled N455 Atom processor along with 1GB of 1066MHz DDR3 RAM. The Toshiba NB305-10F has been spotted on the official Toshiba France website complete with a list of specs.
Other specs remain the same. It will come with a 10.1-inch (1024 x 600) display, 250GB HDD and Windows 7 Basic. The exact launch date for the new NB305 is unknown but it will launch with a price around the €350 mark.
Via Netbook Italia.
April 26, 2010 at 7:52 pm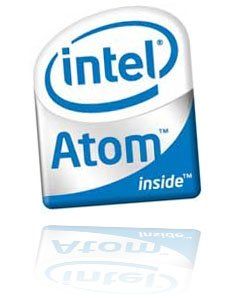 There's no doubting that Intel has a dual-core netbook Atom part on the horizon, especially given that Intel's chief recently confirmed the rumours. Digitimes is reporting that Intel will launch the dual-core Atom N500 Atom series in June along with releasing details on Intel's third Atom platform.
The Asus Eee PC 1215N will be one of the first dual-core Atom N500-powered netbooks when it launches early in the third quarter. It will also start to prepare the DDR3-enabled N455 and N475 Atom processors. These chips were seen running in the ASUS Eee PC 1018P, the company's new flagship 10-inch netbook. No release dates for these netbooks have been announced so far.
April 26, 2010 at 7:52 pm
All of the netbook bags that we've reviewed to date have come from well-established companies with leading brands in this segment. This time we have something a bit different. A small startup company called Two23 recently got in touch to tell us about a premium handmade leather messenger bag, designed with netbooks in mind.
Unlike many other leather bags, the Two23 bag uses some of the finest top grain leather. This makes the leather both heavier and thicker than other bags and provides greater protection for your netbook. The Two23 leather netbook messenger bag is currently only being sold in the United States at a price point of $189, reflecting the quality of materials used. Click through for our impressions. Read more