April 13, 2010 at 10:03 am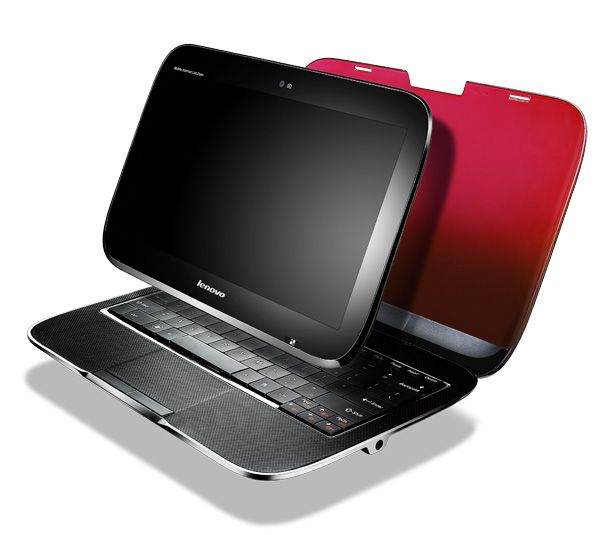 Lenovo's much anticipated Ideapad U1 Hybrid device looks like it may be hitting retail shortly. The official Lenovo shop website is listing the U1 Hybrid as "coming soon" and is letting people register their interest. As a quick reminder, the U1 Hybrid is a mashup between 11.6-inch CULV notebook and Snapdragon tablet.
The U1 Hybrid comes with 4GB RAM (512MB in tablet mode) and can support a 128GB SSD (16GB is used for the tablet). Other features include two USB ports, eSATA, VGA, HDMI, 4-in-1 card reader, and a 1.3MP webcam. The operating system is catered for by Windows 7 when using as a laptop and Lenovo's custom Linux OS in tablet mode.
Via CrunchGear.