April 15, 2010 at 11:08 am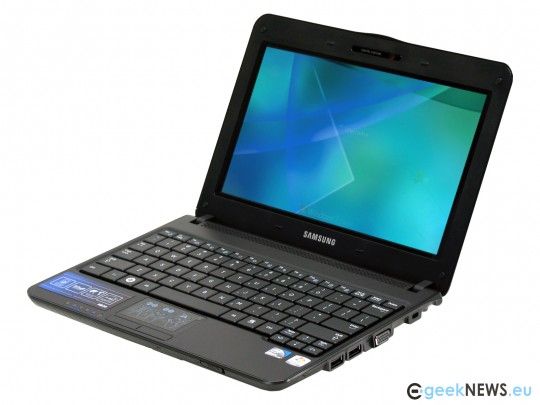 The Samsung NB30 Touch was officially launched in Italy yesterday. It is similar in most respects to the rugged NB30 netbook but comes with a 10-inch touchscreen display. GeekNews have reviewed a pre-production NB30 Touch already and liked what they saw.
It's nice to see the netbook sport a matte display, that should hopefully make fingerprint marks less of an issue compared to a glossy touchscreen. It's also worth noting that it comes with a multitouch capacitive display, something we weren't sure of on its official announcement. Performance from the 1.66GHz N450 Atom processor was fine along with the response of the screen.
The 6-cell 48Wh battery lasted for around 7 hours. A few negatives included the low brightness of the display, poor touchpad buttons, no swivel hinge and a reasonably large price premium to get the touch model over the standard NB30. You can read the full review here.
Via Slashgear.