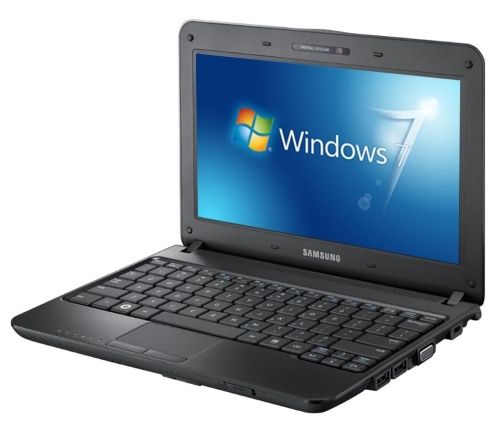 Every once in a while netbook manufacturers tweak existing models with slight changes in specs. Today we've got two such cases. First off, the Asus Eee PC 1008P-KR M is similar to the other Karim Rashid model but comes with lower specs along with a lower price tag. This particular model comes with 1GB RAM, 250GB HDD and Windows 7 Starter and costs $439.08
at Amazon.com.
Samsung has also announced the NB30 Pro. This rugged netbook is targeted to business professionals, hence the inclusion of Windows 7 Professional and an extra 1GB of RAM (2GB total). Other features remain the same and you still get the rugged design including HDD protection, carry handle and spill-resistant keyboard.
Update: Another one for the list. The Dell Mini 11z has been updated to include dedicated left/right mouse buttons, rather than the integrated solution it used before. Click here for more info.