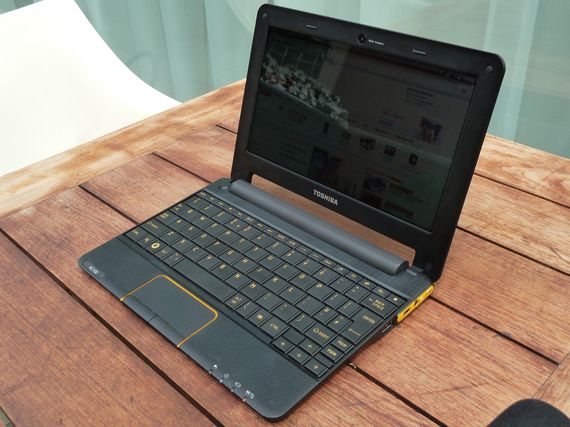 Toshiba has announced the AC100 10.1-inch Android 2.1 netbook/smartbook powered by the 1GHz Nvidia Tegra 2 (250) chipset. The AC100 smartbook offers a super slim profile, 512MB RAM, 8GB of NAND flash, a start-up time of "less than a second" and a battery runtime of 8 hours (or seven days of standby under mixed use). It looks like a traditional netbook but is slimmer and comes in a striking black and orange design (well we like it) along with a full sized-keyboard. It weighs just 870g and measures 14mm at its thinnest point.
Toshiba have made slight tweaks to Android 2.1 to make it more suited as a netbook. You'll get the usual homescreens that can be pre-configured and a number of apps will be pre-installed including Documents to Go for viewing and editing Microsoft Office files, a POP3 email client and a Toshiba Media Player.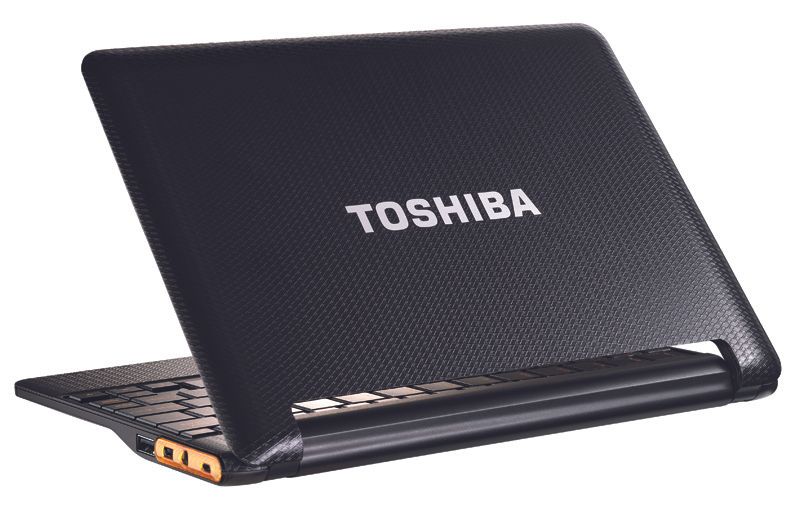 It will come with a non-touchscreen 10.1-inch display with 1024 x 600 resolution display. Other features include a 1.3MP webcam, Wi-Fi (b/g/n), Bluetooth 2.1, GPS, an optional 3G module, an integrated SD memory card slot, a USB port, a mini-USB port and HDMI-out. The Toshiba AC100 will be available from August 2010 although pricing remains a mystery for now.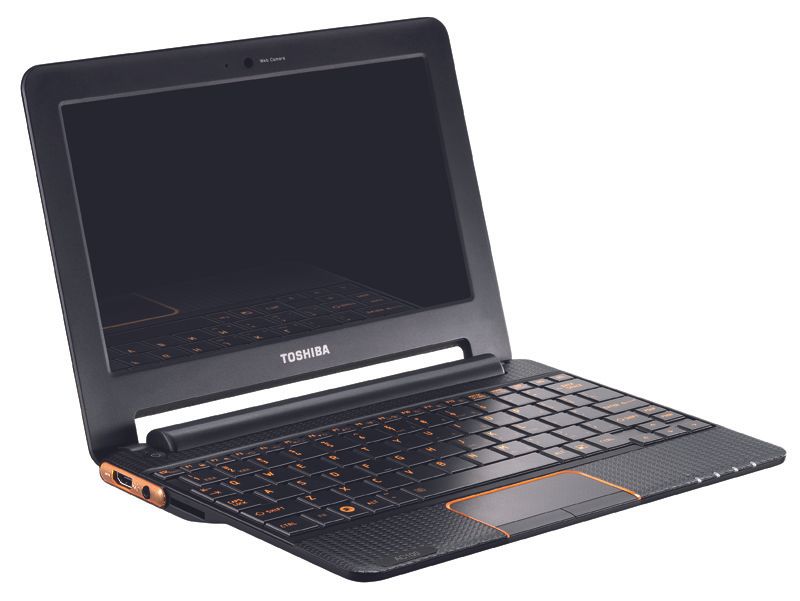 Slashgear, Crave and PC Pro managed some hands-on time with a prototype device and found that whilst the AC100 was indeed lightweight there was an element of flex in the chassis and keyboard. The software seemed to freeze and there is no Flash support right now, although an update to Android 2.2 (complete with Flash 10.1 support) is pencilled in over the next few months.
Of more concern, however, was the limited peripheral support given the Android OS. Printers and cameras are the main offenders whilst mice and external keyboards should be okay. Also, the fact that the display was not touchscreen meant that the Android UI was a bit unintuitive over a mouse. Check out some videos below.