June 23, 2010 at 10:28 am
HP has added a new model to its netbook roster, the HP Mini 100e Education Edition. This looks like a classmate PC in design and is targeted at schools rather than the wider market. The palm rest, base and lid can be customised with the school's logo.
The case and hinges are reinforced and it also comes with an integrated carry handle and spill-proof keyboard. The outer lid also comes with a LED network activity lid so teachers can spot which kids are surfing the net when they're meant to by working!
The Mini 100e comes with a 1.66-GHz Intel Atom N455 processor, up to 2GB of RAM, a matte 10.1-inch (1024 x 600-pixel) display, and a 5,400-rpm 160GB HDD. You'll also get two USB ports, VGA, Ethernet, and a modem port for developing countries. The HP Mini 100e Education Edition goes on sale in July with various pricing bundles.
Via Engadget.
June 19, 2010 at 12:58 pm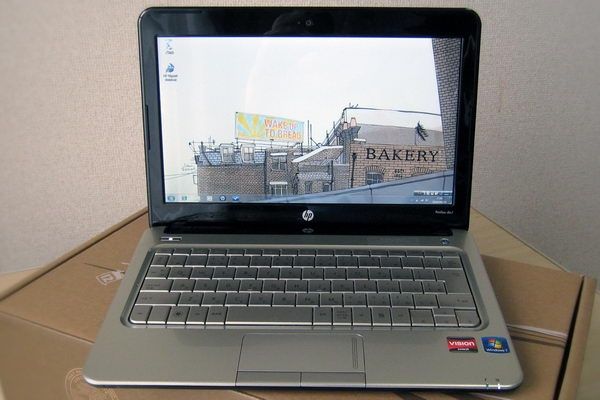 HP announced the Pavilion DM1z 11.6-inch notebook earlier this week that is similar to the Pavilion DM1 but comes in a champagne colour and is powered by AMD's latest Nile single-core processor, the 1.7GHz Athlon II Neo K125 and ATI Radeon HD 4225 graphics.
Peter from Netbooked managed to get hands-on with the DM1z (or DM1a as it's known in Japan) and posted his initial impressions. He found that the ergonomics haven't really improved with a cramped keyboard and touchpad with stiff mouse buttons. There's plenty of upgrade potential with access to the HDD, RAM and an empty mini PCI-E slot. Check out the video after the break. Read more
The 10.1-inch Snapdragon-powered Compaq Airlife 100 smartbook is one of the first on the market. It comes with a resistive touchscreen display, the Android operating system, 512MB RAM and a 16GB flash drive.
Carrypad has just published the first review I've seen of this device. They loved some of the headline features of smartbooks generally including the always on 3G experience and long battery life (18 hours from mixed use). However, internet connectivity was patchy and there is no included Android Market that mars the experience. Software is one of the main negatives with the feeling that Android is too "immature in large-screen" scenarios. Click here for the full review.
When HP recently acquired Palm, there was talk that Palm's webOS would be ported to a number of different devices including tablets and netbooks. However, it appears that at least the latter is not on the agenda for now.
Monty Wong, vice president of HP's personal computing systems group has said that netbooks are too similar to desktop computers for it to provide a good fit with webOS. Wong also confirmed that the HP Slate will land before October, although it's unclear if this is the original tablet featuring Windows 7 or a new version with webOS.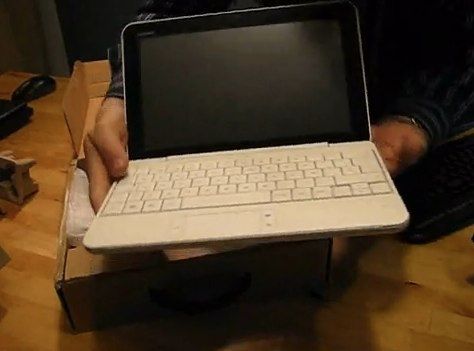 The Compaq Airlife 100 smartbook is only available in Spain right now, but that hasn't stopped Carrypad getting hold of one device to unbox and test. The 1GHz Snapdragon powered Airlife sports a lighter chassis compared to first-gen touchscreen netbooks as well as benefiting from a longer battery life.
The 10.1-inch Airlife 100 comes with the Android operating system, 512MB RAM and a 16GB flash drive. The touchscreen display is resistive rather than capacitive but comes with a matte finish. The OS has been tweaked to easily work with the touchpad as well as touchscreen. You can check out the unboxing video after the jump. Read more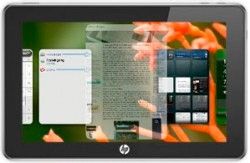 HP will launch a "a webOS tablet under the code name HP Hurricane" that may launch in the third quarter of this year according to the Examiner. This is in line with recent reports that HP will look to launch webOS tablets and netbooks, following its acquisition of Palm.
It's all rumour for now, but given reports that HP has canned its Windows 7 tablet, using webOS would be the next natural move. We don't know anymore details for now, but we'll keep our eyes peeled for further news.
Via Engadget.
HP has made some changes to its netbook line-up by offering an updated HP Mini 110 that now has an integrated 6-cell battery good for 8 hours of battery life. It will launch on June 15 in the US for $279.99.
The HP Mini 210 also has had a makeover that includes two new designs, preppy pink and white crystal. These new netbooks use 3D imprint technology that uses a mould with multiple layers on the top and bottom covers that make the top layer appear that it is 'floating', casting a shadow on the lower layer. The touchpad also features the same preppy pink finish. These new Mini 210's will also be available on June 15 for $354.99.
Via HP.com.
April 30, 2010 at 2:32 pm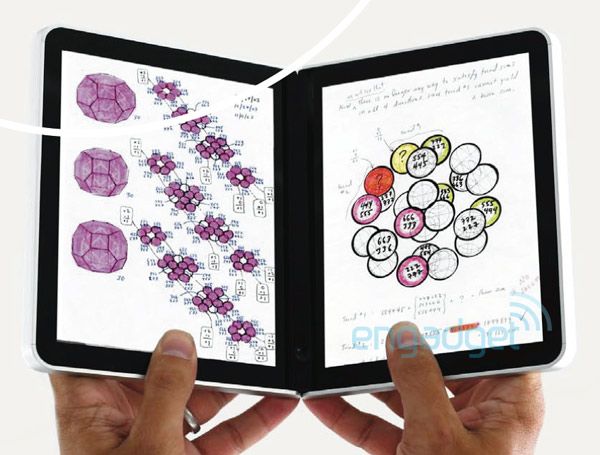 Two of the most talked-about portable gadgets of recent months have been shelved according to sources. Microsoft's rumoured dual-screen Courier project will not see the light of day according to Frank Shaw, Microsoft's VP of corporate communications.
"The "Courier" project is an example of this type of effort and its technologies will be evaluated for use in future Microsoft offerings, but we have no plans to build such a device at this time," said Shaw. Read more
April 29, 2010 at 10:46 am
Compaq's AirlIfe 100 Android smartbook will be exclusively available to Telefónica customers for €229 from the middle of next month. This contract price is the up front payment, you will still need to fork out for a data contract that will set you back €48 per month.
Certainly not cheap. You can opt for a cheaper €39 per month price plan but that will require a higher initial investment of €299 for the Airlife. Engadget confirmed that the Airlife 100 will not be coming to the US, however it's unknown at this stage whether we'll see it in other European countries. Read more
April 29, 2010 at 10:28 am
In an unexpected move, HP acquired Palm for $1.2 billion yesterday. One of the side affects of this acquisition could be HP using Palm's WebOS operating system for use in a number of devices, besides smartphones, including tablets and netbooks.
On the conference call yesterday, HP's Todd Bradley said "between smartphones, slates, and potentially netbooks, there are a lot of opportunities here." HP is obviously testing a number of different form-factors and OSes at the moment including the Compaq AirLife that sports Android and the HP Slate. Whilst there's nothing definitive right now, we look forward to see exactly what could come of this deal.
Via Engadget.
April 27, 2010 at 6:26 pm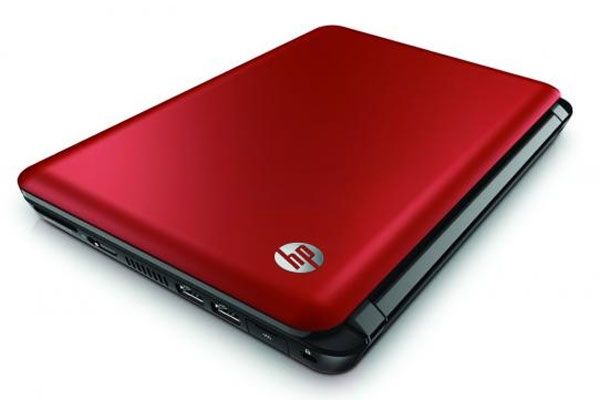 Following on from yesterday's news that the Toshiba NB305 will be getting updated with the new DDR3-enabled Atom N455 Atom processor, it has emerged that two more netbooks will also be getting a similar refresh.
Amazon Germany is listing two new versions (black and silver) of the HP Mini 210 that sport the N455 Atom. The rest of the specs are the same and include a 10.1-inch display, 1GB RAM and a 250GB HDD. Amazon.de has it listed for €349 and is expected to arrive in 3-4 weeks. Read more
April 21, 2010 at 5:57 pm
We pretty much knew a lot about HP's upcoming smartbook, the Compaq Airlife 100, however the company has now put up its product page including the full specifications. The page confirms the 1GHz Snapdragon chipset and customized Android OS.
The Airlife 100 also sports a 16GB SSD, 512MB RAM, 512MB ROM and a 28Whr battery that should last for over 12 hours. It also comes with a 10.1-inch (1024 x 600) resistive screen. Click though for the full specs. Read more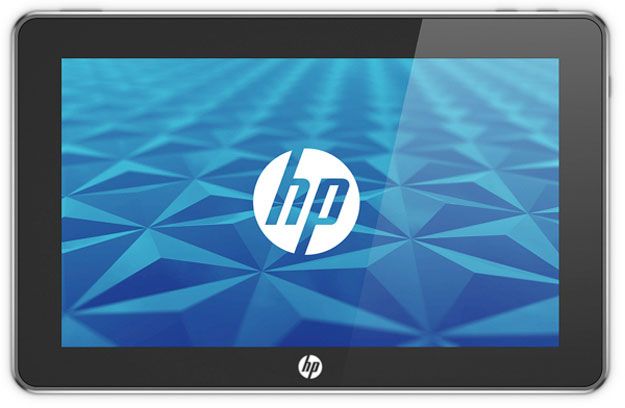 Following on from yesterday's teaser video, Engadget managed to get hold of an internal HP presentation slide that apparently reveals the specifications of its Slate tablet device and compares it to the Apple iPad. According to the leak, the HP Slate will be powered by a 1.6GHz Atom Z530 processor and use a media accelerator for 1080p video playback (Broadcom Crystal HD?)
The base configuration will start from $549 and include an 8.9-inch (1024 x 600) capacitive display. It will come with 1GB RAM (max), 32GB of flash storage and a 5-hour battery. Other features include two cameras, SDHC slot, HDMI, SIM card slot and a USB port. An extra $50 will buy you 64GB of storage. Question marks remain over software, although Windows 7 is expected to be used. Read more
Not to be overshadowed by the glut of Apple iPad news over the last few days, HP is trying to remind the world that there are other tablets that are due to hit the market. It has released a very short video of the HP Slate that shows off the tablet's user interface, webcam and (ironically) the ability to play iTunes.
The UI looks broadly similar to HP's TouchSmart software and does a good job of skinning Windows 7. The Slate is shown running iTunes along with a USB cable that looks like it's from Apple, perhaps highlighting iPhone/iPod sync functionality. There are still no details on pricing or availability right now, but check out the teaser video for the latest on the Slate. Read more
Dell and Hewlett-Packard (HP) are significantly reducing their investment in the production of 10-inch netbooks according to sources at Digitimes. The reason behind is this is supposed lower than expected profits from the current Intel Pine Trail netbooks.
The report goes on to say that HP may quit the 10-inch netbook segment altogether and instead focus on 11.6-inch AMD-powered netbooks. The competitiveness in this segment is one of the reasons why there has been a slow take-up of smartbook devices by vendors. I find it hard to believe that both companies would want to move away from 10" netbooks given their success in this segment, but stranger things have happened.
Update: Electronista is reporting that the Dell Mini 10 is "not going anywhere," according to a spokesperson.