June 23, 2010 at 10:05 am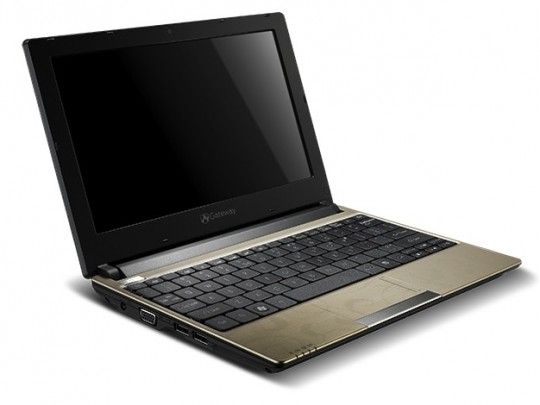 Gateway has refreshed its netbook range with the LT23 series, complete with N450 Atom Pine Trail processor and a change in aesthetics too. The model is still typically basic coming with a 10.1-inch (1024 x 600) display, 1GB RAM, 250GB HDD and a 6-cell battery that is good for 8 hours of battery life. It also comes with a swirling pattern that extend from the lid down to the wrist rest.
Other features include Wi-Fi (b/g/n), three USB ports, memory card reader along with a "social network" button that presumably gives you direct access to Twitter, Facebook and other social media sites. The LT23 is available now in champagne, pearl or black with prices starting at $329.99.
Via LaptopMag.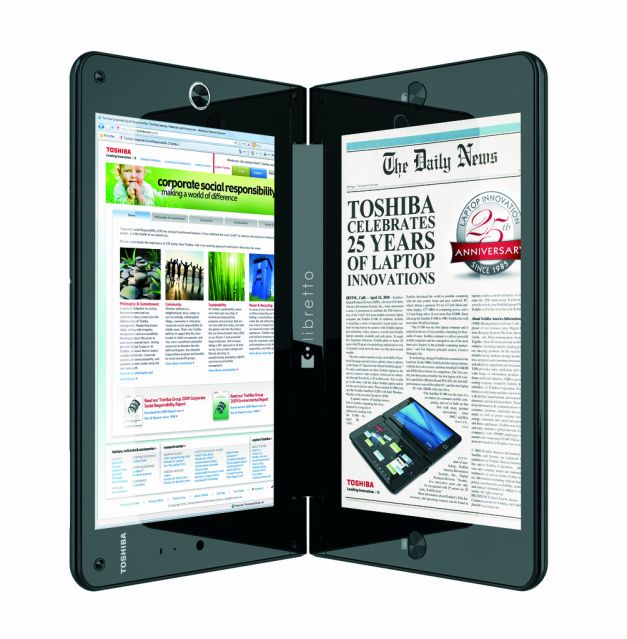 Toshiba hasn't finished announcing new devices just yet, we've already seen the AC100 smartbook, but now we've got something much more interesting, the libretto W100. The W100 has a form-factor similar to that of the Microsoft Courier before it was canned. The W100 comes with two 7-inch (1024 x 600) multi-touch capacitive displays in a clam-shell design with brushed aluminium finish and will run Windows 7 Home Premium.
The libretto W100 is powered by a 1.2GHz Intel Pentium U5400 processor, 2GB RAM and a 62GB SSD. Other features include a 1.0MP HD webcam, Wi-Fi (b/g/n). Bluetooth 2.1 , one USB port, a microSD memory card slot and 8-cell battery. Read more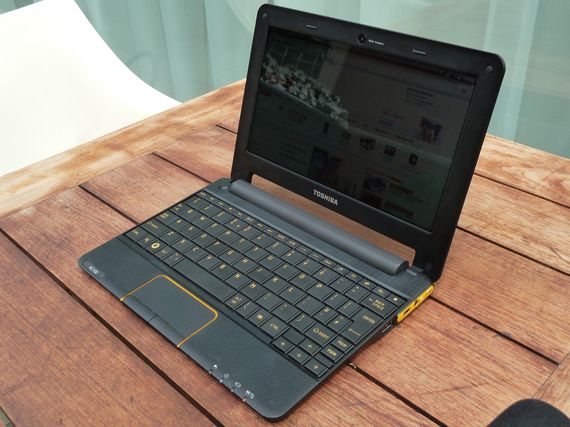 Toshiba has announced the AC100 10.1-inch Android 2.1 netbook/smartbook powered by the 1GHz Nvidia Tegra 2 (250) chipset. The AC100 smartbook offers a super slim profile, 512MB RAM, 8GB of NAND flash, a start-up time of "less than a second" and a battery runtime of 8 hours (or seven days of standby under mixed use). It looks like a traditional netbook but is slimmer and comes in a striking black and orange design (well we like it) along with a full sized-keyboard. It weighs just 870g and measures 14mm at its thinnest point.
Toshiba have made slight tweaks to Android 2.1 to make it more suited as a netbook. You'll get the usual homescreens that can be pre-configured and a number of apps will be pre-installed including Documents to Go for viewing and editing Microsoft Office files, a POP3 email client and a Toshiba Media Player. Read more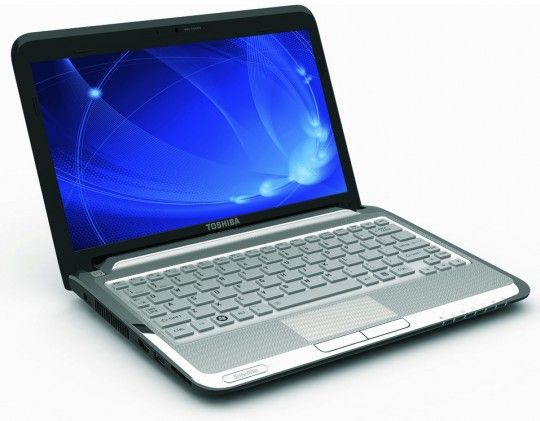 Toshiba has announced an AMD sibling to the Intel-powered Satellite T210. The device is similar in most respects to the T210 and has an 11.6-inch (1366 x 768) display with a choice of either single-core or dual-core AMD Athlon II Neo processors armed with integrated ATI graphics.
It will come with a chiclet keyboard, HDMI output, webcam and a sleep-charging USB port and two normal USB ports. The T215 has up to 320GB of storage and 2GB of DDR3 RAM, and weighs in at 3.3lbs. It will be available in three colours (red, black or white) and the inside has a matte silver textured with chrome trim. It will release on 20 June in the US for $469.99.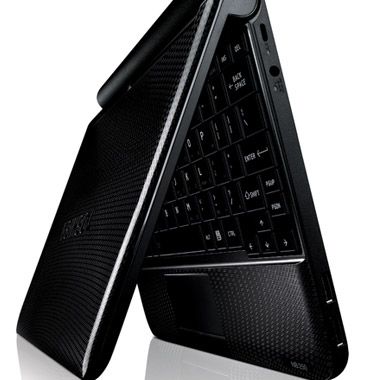 Toshiba is getting ready to launch the Mini NB250 10-inch netbook that will come with the DDR3-enabled N455 Atom processor. The design is a slight departure from previous designs coming with a glossy black finish and textured pattern.
The NB250 has a 10.1-inch (1024 x 600) display, 1GB RAM and up to 250GB HDD. The model will come with a 3-cell battery good for 4.5 hours or a 6-cell battery for 8 hours of runtime. No details of availability and pricing for now.
Update: It seems that this same netbook will be known as the Mini NB255 in the US.
Via NetbookNews.de.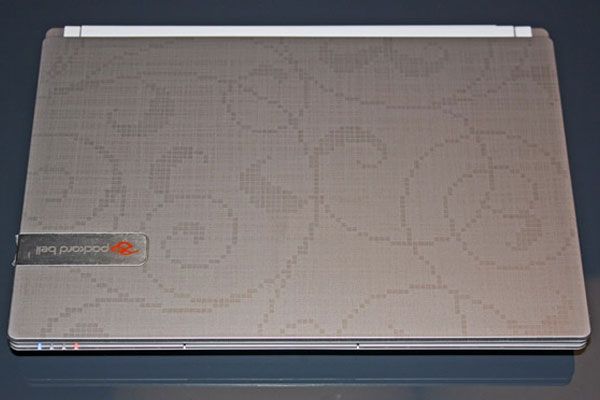 Packard Bell has announced another netbook in its 'dot' series called the dot S4. The 10.1-inch netbook has a 1024 x 600 resolution display and is powered by a 1.66GHz N450 Atom, 160GB/250GB HDD and up to 2GB RAM. It will also have a chiclet keyboard and a touchpad that supports gestures.
The model will come in three different bi-colour options. The Packard Bell dot S4 will have 3-cell and 6-cell (4900mAh) battery options. Other features include Wi-Fi (b/g/n), three USB ports and Windows 7 Starter. Check out a hands-on video after the jump. Read more
Fujitsu has announced two new 11.6-inch ultrathin notebooks. The LifeBook PH520 is powered by AMD´s 1.7GHz single-core Athlon Neo K125 processor. It has a 1366 x 768 resolution display and ATI Radeon HD 4225 graphics.
Other features include HDMI, Bluetooth 2.1, 1.3MP webcam and three USB ports. The Lifebook PH540 is powered by an Intel Celeron SU2300 processor and comes with a slightly larger keyboard and touchpad.
Via Netbooked.
Toshiba is prepping a new 11.6-inch ultra-thin that will be powered by a 1.2GHz Intel U5400 ULV processor, up to 3GB RAM and a 250GB HDD. The ultrathin will measure 1.3-inches at its thickest point and 0.7-inches at its thinnest part.
It will come with a 6-cell battery that should be good for 8.5 hours of runtime. Other features include two USB ports, HDMI, eSATA/USB, Wi-Fi (b/g/n) and Bluetooth 2.1. It should be available in the UK from July.
Via Liliputing.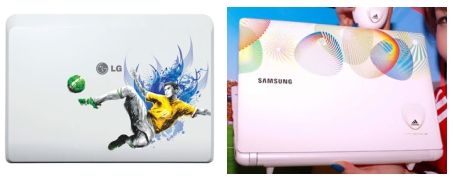 Two new football special edition netbooks have been announced, no doubt with the upcoming Football World Cup in mind. First of all we have the Samsung N150 Adidas that is powered by a 1.66GHz N450 Atom processor and sports a 10.1-inch (1024 x 600) display. Other features include Bluetooth 3.0.
LG also has the X140 World Cup Edition netbook that has a 10-inch (1024 x 600 or 1366 x 768) display and is powered by either a N450 or N470 Atom processor. It comes with a World Cup logo on the lid and is available in black, white and pink.
Via Netbook News.it and Netbooked.
The LG X140 recently passed through the FCC and now it has been officially announced. It is a 10.1-inch (1366 x 768) slim netbook that will be powered by a 1.66GHz N450 or 1.83GHz N470 Atom processor, 1GB RAM a 250GB/320GB HDD and Windows 7 Starter.
The company is touting its LG Smart POP application as a differentiating feature. This basically brings five functions to the home screen including file transfer, dial functions for SMS and Outlook sync functionality with a mobile phone. As with other LG netbooks it will also come with the Smart On 2.0 instant-on OS and should boot up within 5-seconds claim the company. Read more
The arrival of Apple's iPad has led many to forecast the end of the netbook. In our view, each serve a different purpose, but to highlight some of those points Cnet UK has a good video comparing the iPad against a netbook (Nokia Booklet 3G) and smartphone (Nexus One) for everyday tasks.
It's all a bit of fun but highlights some practical points about where each gadget has its positives/negatives. Check out the video after the break. Read more
No one wants to be left off the tablet merry-ground and today's company to join the action is VIA, who says that its chip will power a number of Android tablets before the year is over. More specifically, VIA Executive, Richard Brown, said that around five different Android-based tablets priced between $100 and $150 will arrive in the US during the second half of 2010.
He goes on to say that Apple has "legitimated" the tablet market with the iPad. He is not alone in these thoughts, researcher IDC says that the global tablet shipments will increase sixfold by 2014 from 7.6 million to 46 million. Lofty projections indeed. Let's just see if this doesn't become another fad.
The ExoPC Slate should be making an appearance at Computex Taipei in the next couple of weeks, however Blogue de Geek managed to get some hands-on time with a prototype. Overall impressions were positive with a quick boot-up and smooth video playback thanks to the Broadcom chip.
The 8.9-inch (1024 x 600) tablet features a 1.6GHz N270 Atom processor, 2GB RAM and Windows 7. It is expected to launch in early September with four configuration options (32GB WiFi, 32GB WiFi + 3G / GPS, 64GB WiFi and 64GB WiFi + 3G / GPS). Check out the video after the break. Read more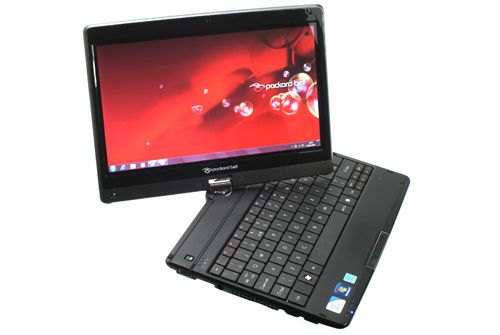 The last we heard of the 11.6-inch Packard Bell EasyNote Butterfly Touch convertible netbook was back in December when we reported of a planned UK launch in Feb 2010. Well that date has come and passed and I've still not seen it hit UK retail. Despite this, TrustedReviews has come up with a review of the device that may signal it's about to hit the streets.
The Butterfly Touch is similar to Acer's 1420P / 1820PT / 1820PTZ models and has an 11.6" multi-touch (1366 x 768) display, powered by a 1.6GHz Intel Core 2 Duo SU9400 processor and Intel GMA 4500MHD graphics. TrustedReviews found it to be a very capable convertible netbook offering excellent battery life (452 minutes in MobileMark 2007), good build quality, a well packaged software bundle and a reasonable price point (£499). Seems like it's worth checking out, although you may want to hit TrustedReviews for the full lowdown before you purchase.
The new Sony Vaio P brings some new improvements to the clamshell ultraportable including touchpad, accelerometer, built-in GPS and PS3 remote play. However, the guts powering the Vaio P is essentially no different to the older models (Z series Silverthorne processor).
Engadget has reviewed the new Vaio P but felt some of the sticking points from previous models remain. This includes its high price tag ($800) , low battery life (4 hours) and sluggish performance. The accelerometer was praised and the keyboard was comfortable enough to actually type out the whole review! Read more