April 26, 2010 at 7:52 pm
All of the netbook bags that we've reviewed to date have come from well-established companies with leading brands in this segment. This time we have something a bit different. A small startup company called Two23 recently got in touch to tell us about a premium handmade leather messenger bag, designed with netbooks in mind.
Unlike many other leather bags, the Two23 bag uses some of the finest top grain leather. This makes the leather both heavier and thicker than other bags and provides greater protection for your netbook. The Two23 leather netbook messenger bag is currently only being sold in the United States at a price point of $189, reflecting the quality of materials used. Click through for our impressions. Read more
March 29, 2010 at 12:14 pm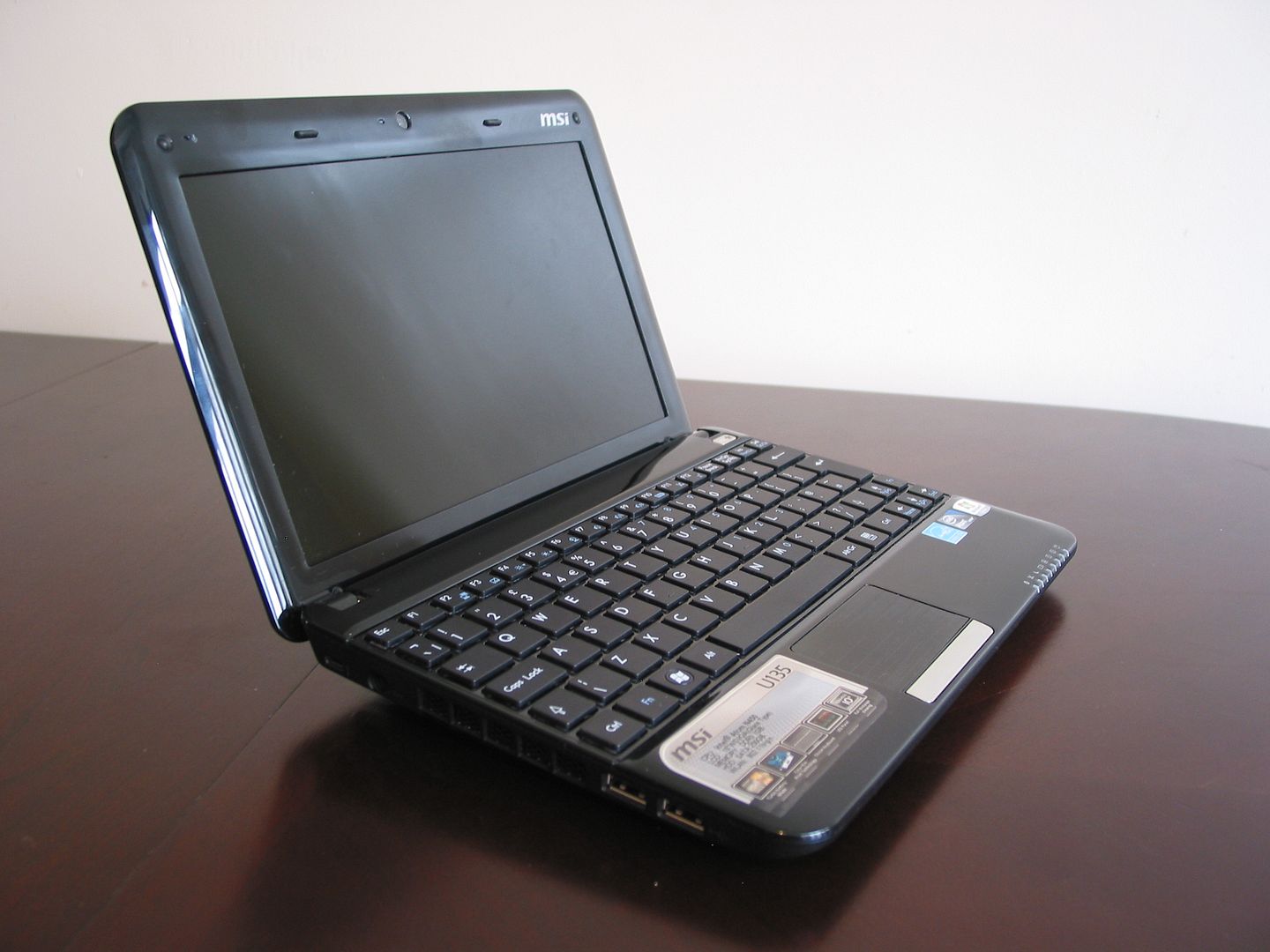 The MSI Wind U135 netbook is interesting for a number of reasons. It is one of the company's first Intel Pine Trail offerings, it moves away from the usual bland MSI Wind design, it's reasonably fully featured in terms of specifications, provides good battery life and, best of all, is priced at a reasonable price point.
We have put the Wind U135 netbook through its paces and overall we were left with positive impressions. Yes, we did find a few niggles, but couldn't complain too much given its keen pricing at £280. Click through for our in depth review, along with our customary performance and battery tests. Read more
February 27, 2010 at 5:31 pm
The Acer Aspire One 532G is the world's first 10-inch netbook to be armed with next generation Nvidia ION graphics. It was announced last week at the MWC show in Barcelona and we managed to get hands on with the device at a press event in London earlier this week.
The AAO 532G is expected to launch in late April/early May and will come in two configurations. The 1GB RAM/160GB HDD combo will cost £349, whilst a 2GB RAM/320GB HDD combo will cost £399. These prices are not set in stone and depending on exchange rates may end up costing another £30 more. However, Acer is keen not to price the higher end SKU above £400 if they can help it. Read more
February 27, 2010 at 3:27 pm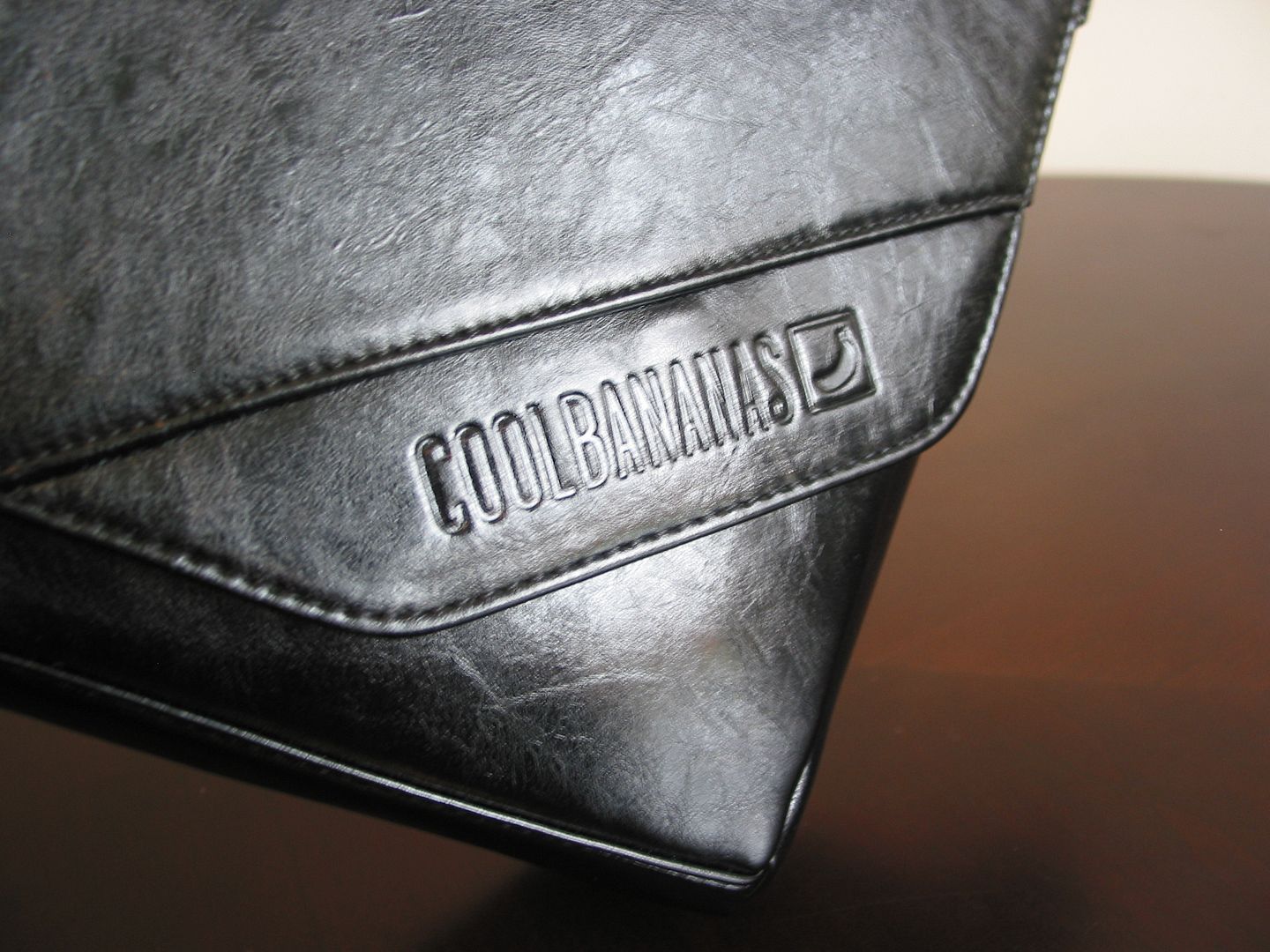 Cool Bananas have built up a good reputation for making well built & designed netbook cases. This certainly was the case when we previously looked at the Hard Cover netbook case and we are now reviewing the Cool Bananas OldSchool Netbook Messenger Bag courtesy of GearZap. Everything about the bag screams quality, it is made out of faux black leather with brass metal trimmings. This particular case should fit any netbook or CULV ultra-thin up to 12.1-inches.
The Cool Bananas OldSchool Netbook Messenger Bag costs £28.97. GearZap apply a small delivery charge on top of this depending on whether shipping is to the UK or mainland Europe. GearZap are a specialist retailer of netbook and laptop accessories. They have an extensive catalogue of products and deliver across Europe. Click through for our impressions on this OldSchool Netbook Messenger Bag. Read more
February 21, 2010 at 1:00 pm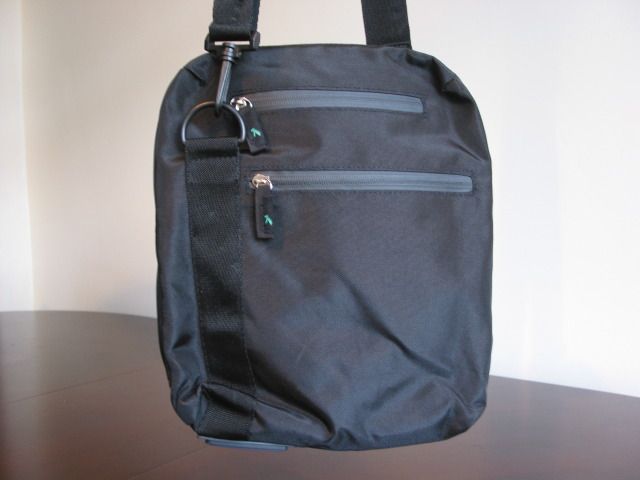 We have reviewed a fair number of netbook sleeves, cases and bags here at NbC, but now we have something that sits slightly differently to everything seen so far. The waterproof UltimateAddons netbook sling bag is designed to fit netbooks ranging from 8.9 to 10.2-inches. It doesn't feel much bigger than a case but offers enough room to carry accessories and comes with shoulder and handle straps to be used outdoors.
The UltimateAddons netbook sling bag comes in two colours, black (which we tested) and olive green. It was sent over for us to review by those nice guys over at Ultimate-Netbook who ship these bags at a cost of £19.99 with free worldwide delivery. Ultimate-Netbook is a specialist retailer of netbook accessories, including bags and cases. Read on to find out our thoughts on the netbook sling bag. Read more
February 14, 2010 at 4:59 pm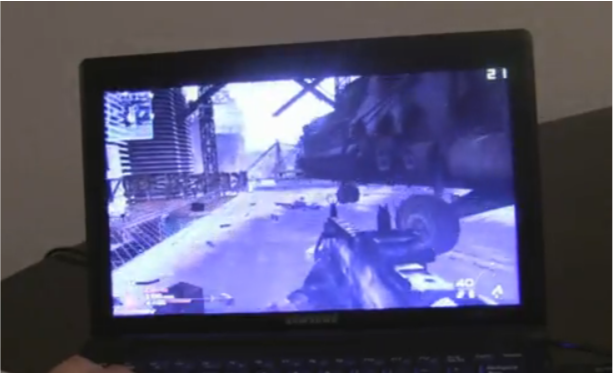 Netbooks aren't meant for gaming, or so the saying goes. Nvidia has other ideas with its ION chipset that means you should be able to play even recent games as long as you don't mind sacrificing settings and resolution. To give you an idea of how well an ION netbook can play games, we have a quick video demo of one of the current best-sellers, Call of Duty: Modern Warfare 2 playing on the 11.6-inch Samsung N510.
It is being played at a resolution of 800 x 600 with the lowest settings. We managed to score between 20 to 30fps on average with the occasional drop below that. I've tried it quite a few times and it is actually reasonably playable. Obviously it's not as smooth as my quad-core PC, but for those times when my desktop isn't around, it gives you a quick gaming fix. Check out the video of my demo playing the game (badly) below as well as a couple of extra videos looking at HD YouTube Flash and 1080p video content. We have also updated our Samsung N510 review with these videos. Read more
February 8, 2010 at 11:15 am
MSI were kind enough to send over the MSI Wind U135 netbook for us to test. Whilst we'll be putting the 10-inch U135 through its paces over the next couple of weeks, we first shot an unboxing video along with our preliminary impressions.
I have to say I'm impressed with MSI's efforts in its new range of Intel Pine Trail netbooks. Whilst the Wind U160 may be the head-turner, the U135 isn't too bad itself. Whilst we're never fans of seeing a glossy lid, it doesn't seem to be as much of a fingerprint magnet compared to the other models. The chiclet keyboard also has proved to be comfortable and we really like the textured touchpad. It's not the biggest, but the tracking is very accurate and the finger scrolls smoothly over the surface. The single rocker bar underneath also has good feedback.
We're currently conducting our usual round of battery and performance tests and will come back with a review in due course. Until then, check out our unboxing video after the break. Read more
December 31, 2009 at 10:50 am
The Samsung N510's arrival is important for a number of reasons. It is one of the first netbooks to be released armed with the Nvidia ION LE chipset. It is also the company's first 11.6-inch device. On paper it sounds like a winning combination, you get a 1.66GHz processor, high-resolution matte display, HDMI, Wi-Fi (including Draft-N), Bluetooth 2.1 and a 6-cell 5900mAh battery.
However, times move quickly and with the advent of Windows 7, some may not want to purchase a new netbook that only comes with XP. It's also not cheap at around the £380 mark, pitting it a significant premium to the main other ION netbook on the market right now, the Compaq Mini 311c at £330. Read on to find out whether ION really makes a difference and whether the Samsung N510 is worth the premium. As usual, you'll also find some comprehensive performance and battery tests. Read more
December 31, 2009 at 10:49 am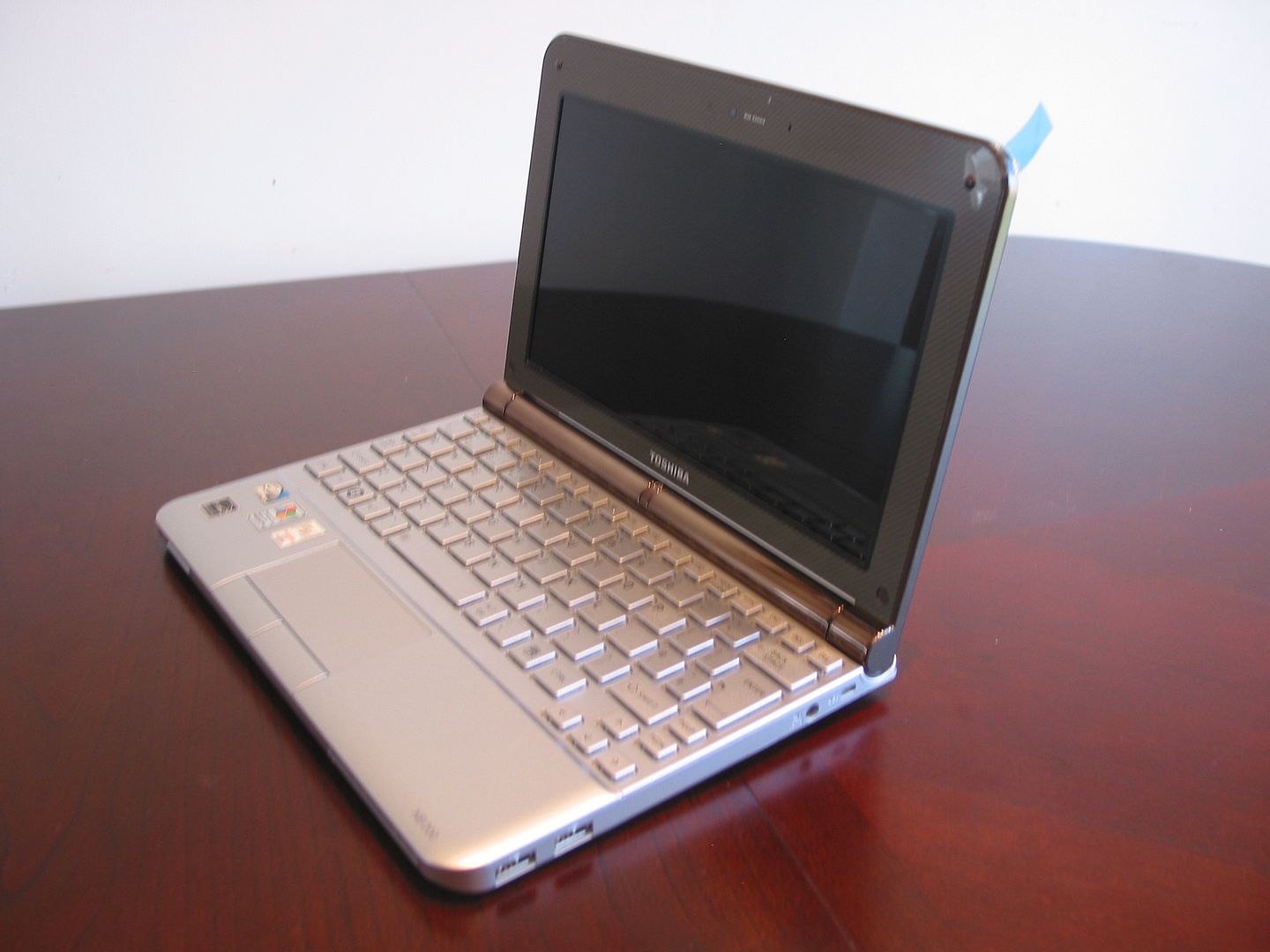 Toshiba hit a home run with the Mini NB200, its first 10-inch netbook, winning rave reviews since launch. The NB200 follows on from its 8.9-inch NB100 and the company certainly upped the game in terms of marrying desirability, portability and endurance.
The Toshiba NB200 exists in various configurations. We tested the NB200-10Z, one of the higher end SKUs that comes with a 1.66GHz N280 Atom processor, chiclet keyboard, Bluetooth, Windows XP and a quoted 9 hours battery life. Read our full review and decide for yourself whether the Toshiba NB200 lives up to the hype. Read more
October 25, 2009 at 7:22 pm
The netbook form-factor has taken off for a number of reasons, this includes its value price offering, long battery life and compact chassis. For these reasons, many people take their netbooks on the move when a laptop just wouldn't be practical. Whilst this most often means carrying a netbook in a rucksack, the use in cars is set to become more prevalent going forward.
Whilst some may question the need for netbooks in cars, it can be handy for business people looking to respond to emails and one can also use them as a portable media player. Also, whilst GPS in netbooks is still few and far between, the emergence of smartbooks next year will see GPS functionality as standard in these devices. Ultimate-Netbook is looking to tap into this market by selling one of the few netbook car mounts on the market. Read more
October 9, 2009 at 8:19 pm
Bluetooth is one of those features that does not appear in every netbook. You will find it in mid-range to high-range netbooks, but it's not often you'll see Bluetooth in the lower-end netbooks. Bluetooth in netbooks is useful for a number of reasons, whether that be file transfer, music streaming or even cell phone tethering.
Using a USB Bluetooth dongle is one of the ways of getting Bluetooth onto your netbook and it's a relatively inexpensive option. Gearzap, a specialist retailer of netbook and laptop accessories, kindly sent over the XS Micro Bluetooth USB dongle for review. This particular dongle is the smallest in the world according to its manufacturers and costs £8.95. GearZap applies a small delivery charge on top of this depending on whether shipping is to the UK or mainland Europe. Read more
October 3, 2009 at 12:10 pm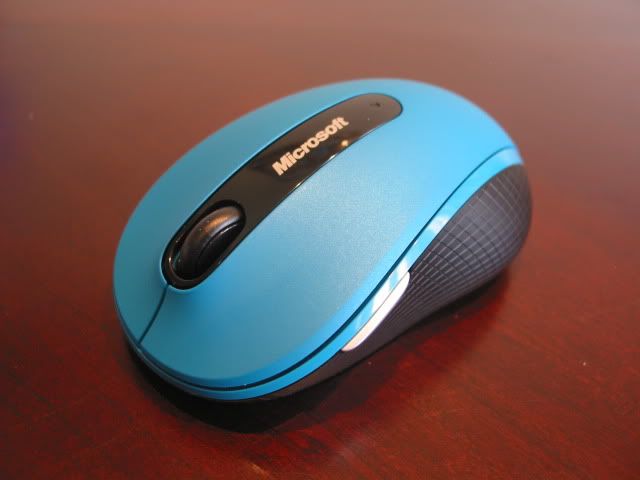 Whilst touchpads do an acceptable job of navigating around a netbook/laptop, there's no substitute for a mouse for pinpoint accuracy. There are a number of good mice to cater for those on the move, however there are not too many that use new mouse technology such as Microsoft BlueTrack or Logitech's Darkfield laser tracking tech.
These new technologies have been developed to allow you to use on the mouse on pretty much any surface, whether that be an airport bench to your living-room carpet. This is quite an attractive feature for portable mice as you no longer need to carry a mouse mat with you whilst travelling. Even in limited spaces, your lap could work with these new mice. We give you an overview of one of the latest portable mice using Microsoft Bluetrack called the Wireless Mobile Mouse 4000. Read more
September 29, 2009 at 5:15 pm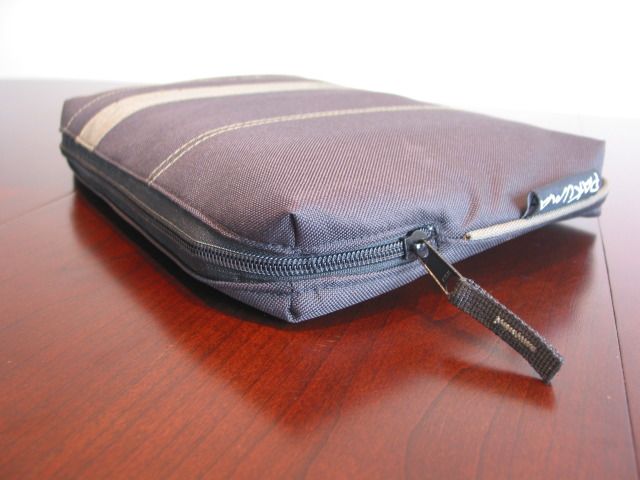 Here at NbC, we try and do what little things we can to stay environmentally friendly. A number of companies out there realise that there are people like us whom they can target environmentally conscious products to. One such company is Pakuma that manufacturers eco-friendly netbook/laptop sleeves and bags.
GearZap, a specialist retailer of netbook and laptop accessories, were kind enough to send over the Pakuma eco2bag Cocoon Netbook Sleeve for us to review. The sleeve fits netbooks with display sizes of 10-inches and is available in two colours (black/green & black/red jasper). The Pakuma eco2bag costs £13.95 (the red jasper sleeve costs £14.95). GearZap applies a small delivery charge on top of this depending on whether shipping is to the UK or mainland Europe. Read more
September 28, 2009 at 8:22 pm
The Samsung N510 is one of the first Nvidia ION-powered netbooks on the market. It has just seen its retail release in the UK, where it is selling for around the £400 mark. Whilst it is towards the top-end of netbook price-points, it is worth remembering that the Samsung N120 cost around £370 on launch. Not too bad considering that the Samsung N510 offers an 11.6-inch (1366 x 768) LED-backlit display, ION chipset and 7-hour battery.
The much-anticipated Samsung N510 has landed at NbC HQ and we've promptly done an unboxing to show you what to expect inside the box. We would like to clarify that we have the UK SKU and it seems that Samsung has been kind to us. The UK model has a 1.66GHz N280 Atom processor and 5900mAh battery. This is an improvement over the mainland European version that is sold with the 1.6GHz N270 Atom and lower capacity 5200mAh battery. Read more
September 14, 2009 at 12:31 pm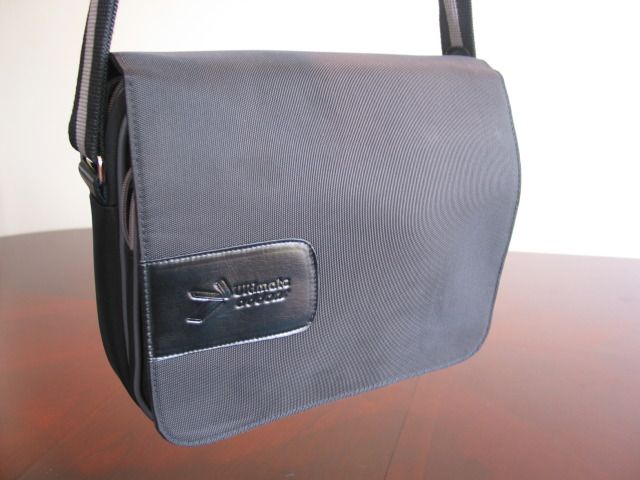 We've already looked at a few netbook cases here at Netbook Choice, but we were given the opportunity to review our first netbook shoulder bag thanks to the guys at Ultimate-Netbook. They sent over the UltimateAddons netbook messenger bag that should fit netbooks with display sizes ranging from 8.9-inches to 10.2-inches. Ultimate-Netbook is a specialist retailer of netbook accessories, including bags and cases.
The UltimateAddons bags are designed in-house, which means a high level of quality assurance. The company is confident enough in their range to offer a 30-day money back guarantee as well as providing a 12-month warranty. The UltimateAddons netbook messenger bag comes in two colours, black (which we tested) and khaki green. Ultimate-Netbook ships these bags worldwide at a cost of £19.99 + p&p. Read on to find out whether it is worth the money. Read more