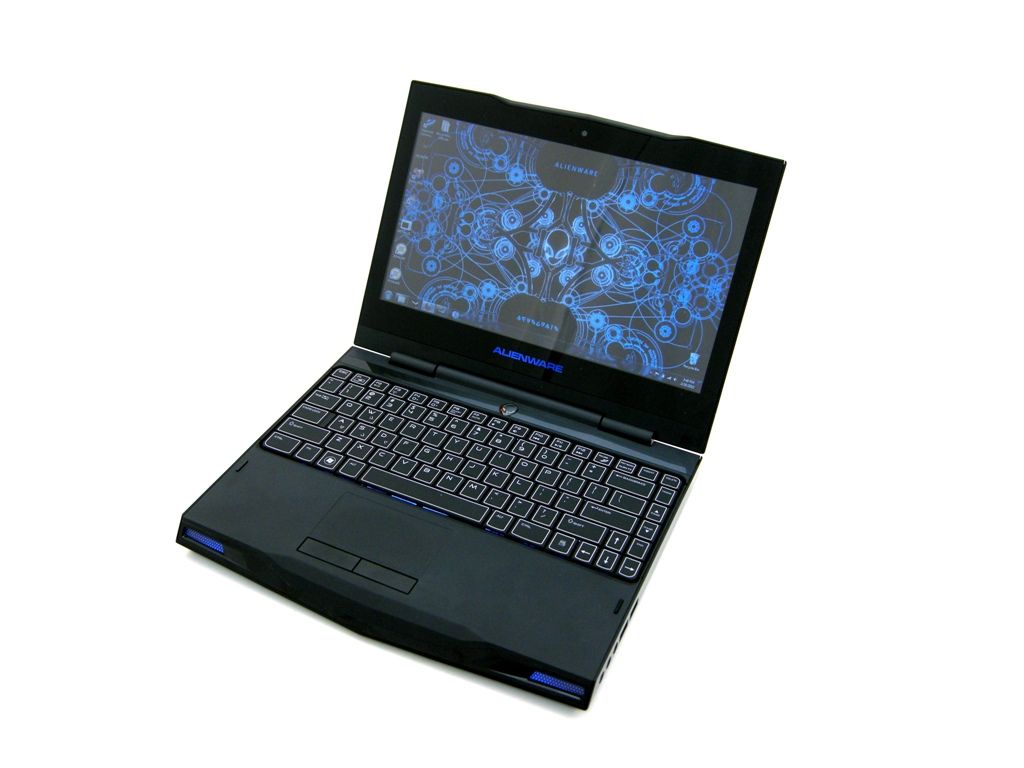 The original Alienware M11x came with basically two processor options, the 1.3GHz Pentium Dual-core SU7300 or 1.4GHz Intel Celeron SU4100. However, more recently, Dell revamped the M11x to feature the latest Core i5 and Core i7 processors, also bringing with it Nvidia's power-saving Optimus technology.
NotebookReview managed to get hold of two Alienware M11x models at E3, one with the 1.066GHz Core i5-520UM processor and another with the 1.2GHz Core i7-640UM. They ran a wPrime test and compared the results to the original M11x they reviewed that sported the 1.4GHz SU4100. As you'd expect the Core i7 and Core i5 was faster than the SU4100, however overclocking the SU4100 gave it second place at 51.15 seconds compared to 39.47seconds (lower is better) for the Core i7-640UM. However, both the Core i5 and i7 models are also overclockable. Check out the results after the jump. Read more
The Asus Eee PC 1201PN ION-powered netbook is now shipping at Amazon.com
. As of writing both the Black
(1201PN-PU17-BK) and Red
(1201PN-PU17-RD) models are in stock for $484. The Silver
model, however, is still at pre-order for the same price.
As a quick recap, the Eee PC 1201PN comes with a 12.1-inch (1366 x 768) display and is powered by a 1.66Ghz N450 Atom processor and next-generation ION. It is believed that this model does not come with Nvidia's Optimus technology, although we'll have to wait for official confirmation of this. Other specs include 2GB RAM, 250GB HDD (5400RPM), HDMI, W7 Home Premium, Wi-Fi (b/g/n) and a 0.3MP webcam.
Via Netbooked.
June 16, 2010 at 11:17 am
Intel's upcoming 1.5Ghz dual-core N550 Atom processor is due to land in devices in the second half of the year. There's no doubt you'll see a performance increase from current Pine Trail netbooks, but by just how much? Well Notebook Italia conducted some tests at Computex and shared the results.
They conducted some 7-Zip benchmarks comparing the performance against other Atom processors such as the Atom 330 and Atom D510 dual-core nettop processors along with the Atom N450 and Intel Core 2 Solo SU3300. Performance was broadly in line with the Atom D510 Pine Trail nettop processor but was nearly double that of the single-core N450 Atom processor found in most new netbooks. Read more
June 16, 2010 at 11:00 am
DisplaySearch has released its latest forecast report on netbook/notebook unit volumes and ASPs (average selling prices). Interestingly, selling prices in the netbook category increased due to new models with Atom Pine Trail processors and more features.
Unsurprisingly, the report goes on to say that a momentum shift is underway from tablets to netbooks. In Q1 2010, Apple shipped 700k iPads (6.5 percent of all netbook/slates). In Q2 2010 this number is expected to increase to +2 million iPads shipped. With more tablets expected to launch from H2 2010, netbooks will continue to lose share says the report. Read more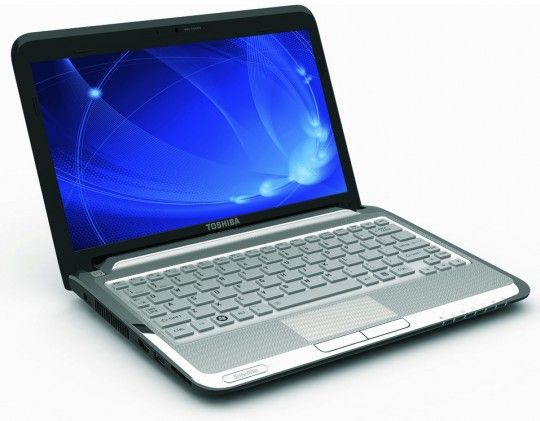 Toshiba has announced an AMD sibling to the Intel-powered Satellite T210. The device is similar in most respects to the T210 and has an 11.6-inch (1366 x 768) display with a choice of either single-core or dual-core AMD Athlon II Neo processors armed with integrated ATI graphics.
It will come with a chiclet keyboard, HDMI output, webcam and a sleep-charging USB port and two normal USB ports. The T215 has up to 320GB of storage and 2GB of DDR3 RAM, and weighs in at 3.3lbs. It will be available in three colours (red, black or white) and the inside has a matte silver textured with chrome trim. It will release on 20 June in the US for $469.99.
Jolicloud v1.0 is set to bring with it full touchscreen support, just in time for the mass number of tablets and convertible netbooks that are due to hit the market. There's no release date for the latest version, but we've attached a video after the break that shows a demonstration of the touch-enabled Jolicloud OS running on a Samsung NB30 netbook with touchscreen display. Read more
June 15, 2010 at 12:26 pm
Most new Asus Eee PC netbooks come with a complimentary 1-year 500GB trial to the company's WebStorage service. This basically gives you extra storage in the cloud that can be used for documents, media etc. To make the most of this Asus has introduced a new Android application available on all smartphones running Android 1.5 and above.
The app allows you to access your files on your smartphone as well as streaming movies and music over the cloud. You can also sync data between devices including photos taken on your phone. Popular document formats can also be transcoded on the fly to make it readable on the phone. The app is available now (search for ASUS WebStorage by eCareme) in the Android Market.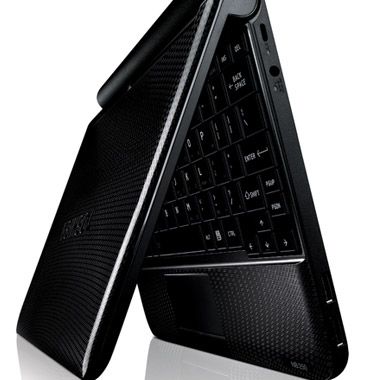 Toshiba is getting ready to launch the Mini NB250 10-inch netbook that will come with the DDR3-enabled N455 Atom processor. The design is a slight departure from previous designs coming with a glossy black finish and textured pattern.
The NB250 has a 10.1-inch (1024 x 600) display, 1GB RAM and up to 250GB HDD. The model will come with a 3-cell battery good for 4.5 hours or a 6-cell battery for 8 hours of runtime. No details of availability and pricing for now.
Update: It seems that this same netbook will be known as the Mini NB255 in the US.
Via NetbookNews.de.
June 14, 2010 at 11:45 am
Some more details on the 7-inch tablet from Samsung that was leaked a few weeks back has come to the fore. First of all, it looks like the tablet has seen a name change from Galaxy Tab to Galaxy Tape and we also have the first details on specs.
The Samsung Galaxy Tape will have a 7-inch Super AMOLED display powered by a 1.2GHz A8 processor. It will come with 16GB internal storage and if that's not enough there'll also be a microSD card slot. The tablet will run Android 2.2 (Froyo) that has been skinned with Samsung's Touchwiz 3.0 user interface. It will come with a 4000mAh battery. The tablet is expected to release in September.
Via Tinhte.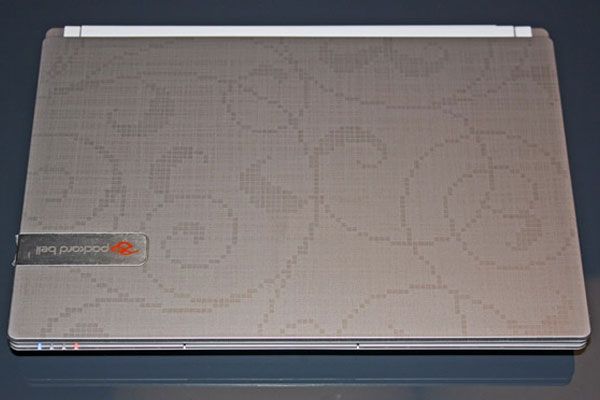 Packard Bell has announced another netbook in its 'dot' series called the dot S4. The 10.1-inch netbook has a 1024 x 600 resolution display and is powered by a 1.66GHz N450 Atom, 160GB/250GB HDD and up to 2GB RAM. It will also have a chiclet keyboard and a touchpad that supports gestures.
The model will come in three different bi-colour options. The Packard Bell dot S4 will have 3-cell and 6-cell (4900mAh) battery options. Other features include Wi-Fi (b/g/n), three USB ports and Windows 7 Starter. Check out a hands-on video after the jump. Read more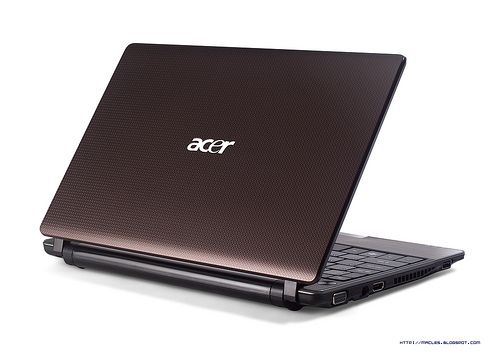 Acer is preparing to launch the 11.6-inch Aspire TimelineX 1830Z alongside the already heard of 1830T, in August/September according to Blogeee.
Both models are expected to be very similar apart from the processor used. The 1830T will be powered by a Intel Core i3-330UM CPU, whilst the 1830Z will come with an Intel Pentium U5400 ULV processor. Both devices are expected to cost around the €599 mark on launch. Check out the specs after the break. Read more
Asus has unveiled yet another 12.1-inch netbook today called the Eee PC 1201K. The model comes with a 1.4GHz AMD Geode NX 1750 processor (14w power consumption). The design is the same as all of the other 1201X Asus netbooks and this model will come with Windows XP.
Other features include 1GB RAM, Wi-Fi (b/g/n), a 0.3MP webcam, two USB ports and a 6-cell 47Whr battery good for only 2 hours of runtime. There´s no word on where Asus plans on marketing this machine or details on pricing right now. Read more
Fujitsu has announced two new 11.6-inch ultrathin notebooks. The LifeBook PH520 is powered by AMD´s 1.7GHz single-core Athlon Neo K125 processor. It has a 1366 x 768 resolution display and ATI Radeon HD 4225 graphics.
Other features include HDMI, Bluetooth 2.1, 1.3MP webcam and three USB ports. The Lifebook PH540 is powered by an Intel Celeron SU2300 processor and comes with a slightly larger keyboard and touchpad.
Via Netbooked.
Toshiba is prepping a new 11.6-inch ultra-thin that will be powered by a 1.2GHz Intel U5400 ULV processor, up to 3GB RAM and a 250GB HDD. The ultrathin will measure 1.3-inches at its thickest point and 0.7-inches at its thinnest part.
It will come with a 6-cell battery that should be good for 8.5 hours of runtime. Other features include two USB ports, HDMI, eSATA/USB, Wi-Fi (b/g/n) and Bluetooth 2.1. It should be available in the UK from July.
Via Liliputing.
Dell has finally updated its 11.6-inch uber-gaming ultraportable, the Alienware M11x, with options for Core i5-520UM and Core i7-640UM processors along with Nvidia´s Optimus technology for its GeForce GT 335M graphics.
The new processors have already showed up in many countries around the world, including the UK and is due to hit the US later today. The Core i5 CPU is available in a £849 model and if you´re after the Core i7 CPU, you´ll have to fork out an extra £180.