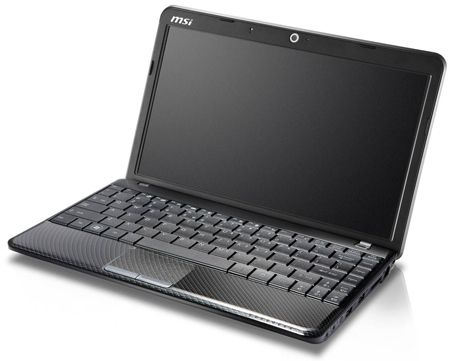 MSI has officially announced its 12.1-inch AMD-powered Wind12 U250 ultraportable. The U250 will be armed with AMD's new "Nile" ultrathin platform, more specifically a dual-core AMD Athlon II Neo (Geneva) processor that supports DDR3 memory. It also sports AMD's latest RS880M chipset that supports HD graphics as well as UVD2 and DirectX 10.1.
The design seems similar to the U230 but will come with a Cobra Gray print that helps to protect it against scratches. The Wind12 U250 will come with a 12.1-inch glossy (1366 x 768) display, up to 8GB RAM and various HDD options (160/250/320GB). Other features include HDMI, Wi-Fi (b/g/n), Bluetooth 2.1, a 1.3MP webcam, 4-in-1 card reader and three USB ports. Read more
Asus has unveiled yet another 12.1-inch netbook today called the Eee PC 1201K. The model comes with a 1.4GHz AMD Geode NX 1750 processor (14w power consumption). The design is the same as all of the other 1201X Asus netbooks and this model will come with Windows XP.
Other features include 1GB RAM, Wi-Fi (b/g/n), a 0.3MP webcam, two USB ports and a 6-cell 47Whr battery good for only 2 hours of runtime. There´s no word on where Asus plans on marketing this machine or details on pricing right now. Read more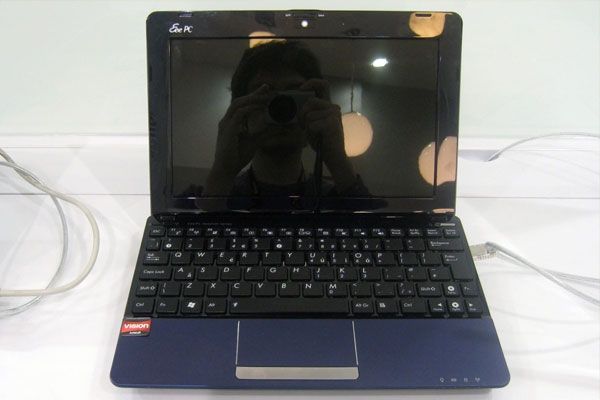 Another new 10-inch netbook the Asus Eee PC 1015 series cropped up today at Computex. The Eee PC 1015T looks very similar to the 1015P/PE range but will be powered by the AMD V105 processor and ATI Radeon HD 4200 graphics.
It comes with a chiclet keyboard, large touchpad along with a matte lid and glossy 10.1-inch (1024 x 600) screen. As with the ION-powered 1015N there is only a single access panel to upgrade RAM. It will come with a 6-cell 56Wh battery good for 6 hours and USB 3.0 too. There are no details on price and availability right now.
Via Netbooked.
The 11.6-inch Acer Aspire 721 has turned up for pre-order at Amazon.com for $429.99
in Mesh Black colour. The specific model (AO721-3574
) is powered by a 1.7GHz single-core AMD Athlon II Neo K125 processor and comes with ATI Radeon HD 4225 graphics, 2GB DDDR3 RAM and a 250GB HDD.
It features an 11.6-inch (1366 x 768) display, 1.3MP webcam, Wi-Fi (b/g/n), Windows 7 Home Premium and a 6-cell 4400mAh battery good for 5.5 hours of runtime. Performance versus Intel Atom equivalents isn't known right now, but at this price point it's an enticing proposition.
Via Netbooked.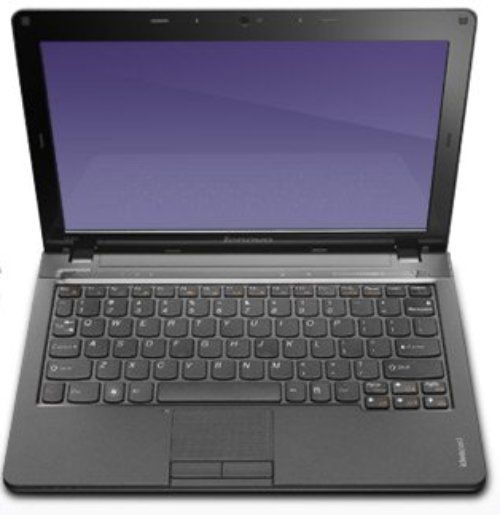 As well as the Intel CULV-powered Ideapad U160 that was recently announced, Lenovo is prepping the Ideapad U165 ultra-thin that will be powered by AMD's new low-power processors and is set to launch during the third quarter.
Hard specs and pricing remains a mystery for now, but you can check out a number of photos of the Ideapad U165 after the break. Read more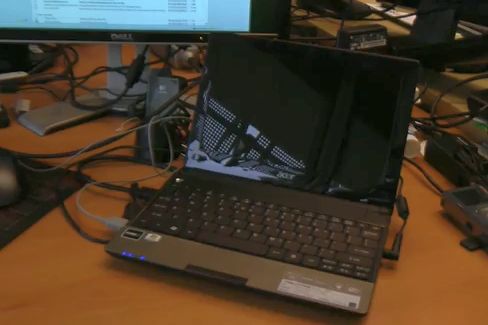 Acer officially revealed a new line-up of AMD-powered 10-inch and 11.6-inch netbooks earlier this week. The AAO 521 has a 10-inch display and comes with a 1.2GHz single-core AMD V105 processor along with ATI Radeon HD 4225 graphics with HDMI out. The latter highlights the confidence in its ability to handle HD video, even though the screen only has a resolution of 1024 x 600 pixels.
A couple of videos have appeared from Notebook Journal.de and nDevil that give an idea of how well it plays HD video content. As you'll see HD content seemed to play ok, although the same can't be said for YouTube HD that seemed to stutter. This could be a driver issue so I wouldn't get too disheartened if you were eyeing the AAO 521. Check out the videos after the jump. Read more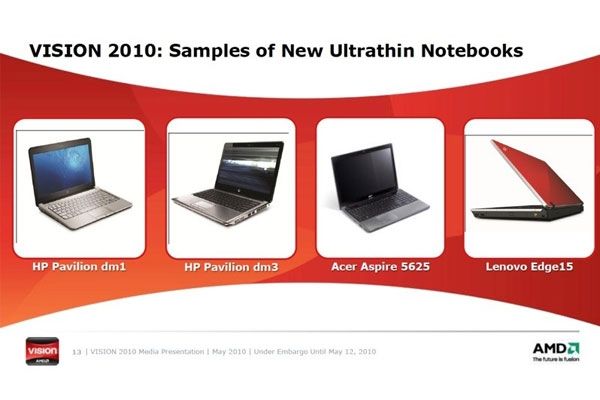 AMD has released some more details on its ultrathin 'Nile' platform range of processors. We have attached the relevant slides after the break, but basically the new platform will see a 22 percent performance increase and 36 percent increase in 3DMark06 scores compared to the older Congo platform.
Battery life is expected to be around the 4-8 hours mark. Quite a wide range, but 4 hours is active and 8 hours is "resting". Other features includes DDR3 support, 5.1 surround sound, HDMI out and DX11 support (DirectX 10.1 for HD 4200). Click through for the slides. Read more
Acer has revealed a new line-up of AMD-powered netbooks at an event in Cannes. This includes a 10-inch model (AAO 521) and two 11.6-inch models (Acer Aspire 721 and 1551). Subsidiary Packard Bell also announced the dot.a, a rebranded version of the 11.6-inch models above.
The Acer Aspire One 521 has a single-core 1.2GHz AMD V105 processor, DDR3 support, ATI Radeon HD 4225 graphics and a HDMI output. You'll still only get a 10.1-inch (1024 x 600) display though. It comes with 1GB RAM, 160GB HDD and a 7-hour battery life. Read more
April 19, 2010 at 7:31 pm
Acer has a new AMD-powered netbook on the horizon called the Aspire One 521. Trusted source macles has come up with the details who says that this 10-inch model will feature the AMD V105 processor. This CPU will not be formally announced until May, but we know that it is the slowest single-core of the "Nile" platform. It is clocked at 1.2GHz and comes with 512KB L2 Cache, a TDP of 9W and DDR3 support.
The AMD V105 CPU is paired with the AMD M880G chipset. The AAO 521 will also come with the as yet unannounced ATI Mobility Radeon HD 4225 graphics core that has 384MB of dedicated video memory. Performance is unknown although I wouldn't expect ION levels of graphical fidelity, however a HDMI port will be included. Read more
March 11, 2010 at 11:58 am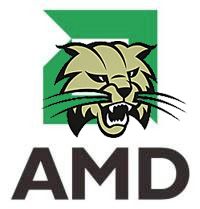 AMD already outlined its plans to enter the netbook processor market during an analyst day last November. As a quick reminder, the company introduced two new processor cores codenamed Bulldozer and Bobcat for release in 2011. Bulldozer is designed for desktops & servers, whilst Bobcat is targeted at ultra-thin notebooks. However, netbooks will also be targeted for the first time within the Bobcat family.
We knew that Bobcat was being designed with power efficiency in mind and AMD's chief marketing officer, Nigel Dessau, recently said that the netbook chip will run with a similar TDP to the Intel Atom (10W-15W) and "it will have a good processor integrated with graphics, so you won't need the [Nvidia] Ion graphics to give it half-decent performance." Read more
February 8, 2010 at 1:32 pm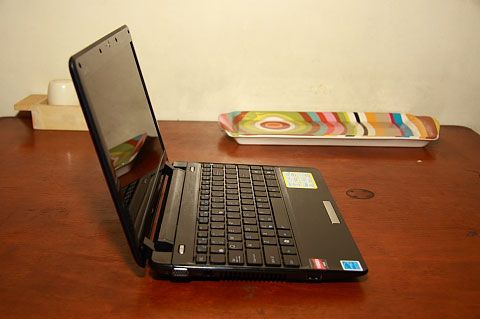 Asus is certainly making the most out of its 12.1-inch netbook chassis. It currently has four netbooks sporting 12.1-inch (1366 x 768) displays. This includes the dual-core ION 1201N, the single-core ION 1201NL, the Z-series Atom 1201HA and finally the AMD Congo powered 1201T.
The guys over at Yugatech have tested the Eee PC 1201T. Whilst they liked the Seashell design, chiclet keyboard, crisp display and touchpad, they found it hard to get excited about its poor battery life and only slightly above-average CPU performance. Read more
January 27, 2010 at 8:12 am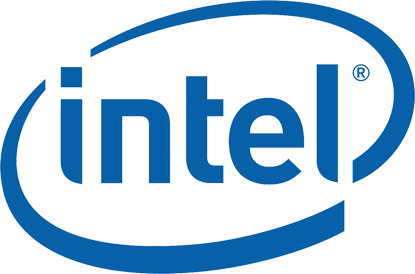 The rise and rise of netbooks has helped to drive Intel's graphic chip share over both AMD and Nvidia. According to the latest Jon Peddie Research, Intel's Q4 2009 market share stood at 55.2 percent, comparing to Nvidia at 24.3 percent and AMD at 19.9 percent.
Out of the three main players, Intel saw the strongest quarter-on-quarter growth of 17.9 percent in the fourth quarter last year, which also relates to the largest year-on-year growth of 114.7 percent. Intel's growth came mainly from Atom sales in netbooks as well as strong growth in the desktop segment due to the Windows 7 launch. Read more
January 26, 2010 at 7:31 am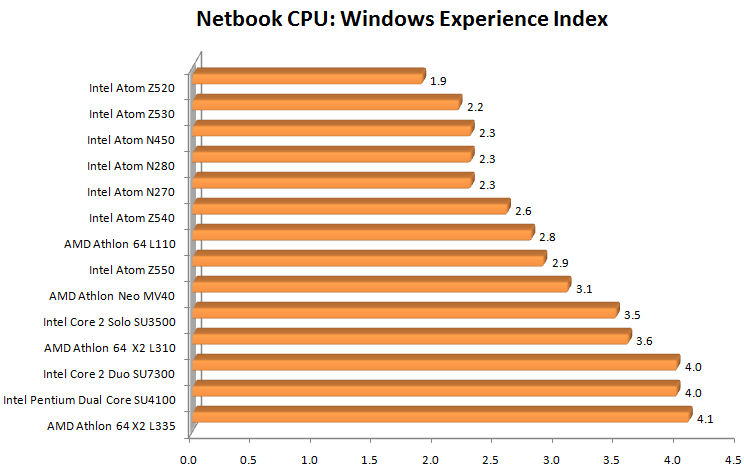 The sheer number of processors on the market can be a minefield to try and differentiate – different clock speeds, cores and cache sizes all need to be considered (along with TDP).
When testing netbooks, it's strange that some models have felt more sluggish than others, especially when they're meant to have the same clock speed. In particular, I'm talking about the 1.6GHz N270 and Z530 Atom. Both had the same speeds but the Z530 always felt more sluggish.
Well it looks like Yugatech has come to the same conclusion (albeit marginal). They have charted all the main Atom netbook processors including a few Intel ULV processors as well as AMD ones. Check out the interesting chart after the jump. Read more
January 6, 2010 at 8:22 pm
The Toshiba Satellite T115 ultra-thin (known as T110 in the UK) has been out for a while already. The 11.6-inch device is powered by Intel CULV processor (Pentium SU4100). However, Toshiba has announced that an AMD Neo processor/AMD graphics option is available on the device.
A number of different AMD CPUs will be available including the AMD Turion X2 Neo, Athlon X2 Neo and Athlon Neo MV-40. ATI Radeon HD 3200 graphics are also standard. The T115 should last for 5.5 hours with its 6-cell battery.
The rest will remain the same including 2GB RAM and a 250GB HDD. All this is wrapped in a 1-inch chassis with full-sized keyboard. Other features include an eSATA/USB combo port, Wi-Fi (b/g/n), Bluetooth 2.1, two USB ports and Windows 7. Pricing starts at $449 for the T115 when it arrives on 17th January. There is no detail on whether the UK will also see this AMD processor option. Laptop Mag has an initial hands-on here.
January 3, 2010 at 4:48 pm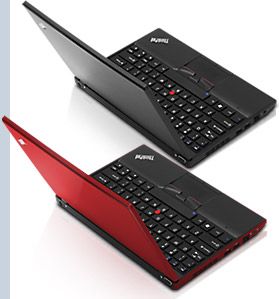 Lenovo has outed the 11.6-inch Thinkpad X100e ultra-thin on its own website, ahead of CES next week. There are few surprises given the detailed leaks that we've seen to date. The X100e is a landmark device for us, as it's the first netbook to sport a trackpoint! As a Thinkpad user myself I much prefer navigating with the trackpoint rather than the touchpad.
Thinkpad's are known for their great keyboards and the X100e looks like it won't disappoint in this regard. It will come with an ISO full-sized, spill-resistant chiclet keyboard. Personally I would have preferred their traditional keyboard over a chiclet one, but I'll give them the benefit of the doubt until I see one in person. As well as a trackpoint, the X100e is equipped with a multi-touch touchpad that lets you zoom, scroll and rotate using two-finger gestures. Read more