June 25, 2010 at 11:02 am
Intel is preparing a fully native x86 version of Android 2.2 (Froyo) that it expects to ship to developers in the next two months. The company is hoping that this will ignite sales of Atom-powered netbooks and tablets.
Android was originally written for ARM processors, like those found in most current smartphones. This has meant Intel has had to play catch-up to port Android to x86 architecture.
"Our expectation is that (native x86 Android) will be based on the Froyo release and will be available this summer to developers" Renee James, Intel's senior VP for software and services said.
Via APC.
Those of you worried that the Lenovo U1 Hybrid and Skylight ultraportable devices have been canned then fear not. The guys over at TabletPCReview sat down with some Lenovo reps who told them about new Android builds on both devices implying that they will see an eventual release.
Whilst the hardware is largely in tact, the custom Linux OS for the Skylight has been ditched in favour of Android. This has given them more confidence, especially since Lenovo has worked on Android with its smartphone in China. Release timelines still remain a mystery but fingers crossed it will be out in 2010.
Via Slashgear.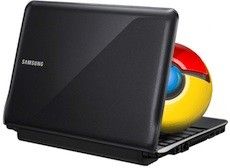 Google's Chrome operating system is set to launch in "late fall" according to Google's head of the Chrome project, Sundar Pichai. The only previous date that has been mentioned is H2 2010.
"We will be selective on how we come to market because we want to deliver a great user experience," he said. "We're thinking on both the hardware and software levels."
No one wants to be left off the tablet merry-ground and today's company to join the action is VIA, who says that its chip will power a number of Android tablets before the year is over. More specifically, VIA Executive, Richard Brown, said that around five different Android-based tablets priced between $100 and $150 will arrive in the US during the second half of 2010.
He goes on to say that Apple has "legitimated" the tablet market with the iPad. He is not alone in these thoughts, researcher IDC says that the global tablet shipments will increase sixfold by 2014 from 7.6 million to 46 million. Lofty projections indeed. Let's just see if this doesn't become another fad.
The 10.1-inch Snapdragon-powered Compaq Airlife 100 smartbook is one of the first on the market. It comes with a resistive touchscreen display, the Android operating system, 512MB RAM and a 16GB flash drive.
Carrypad has just published the first review I've seen of this device. They loved some of the headline features of smartbooks generally including the always on 3G experience and long battery life (18 hours from mixed use). However, internet connectivity was patchy and there is no included Android Market that mars the experience. Software is one of the main negatives with the feeling that Android is too "immature in large-screen" scenarios. Click here for the full review.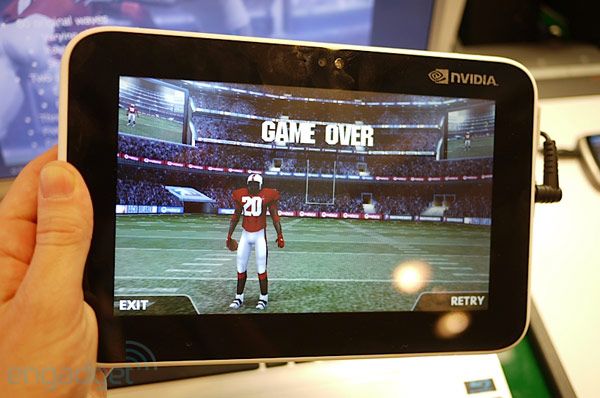 Nvidia has been showing off a Foxconn-manufactured 8.9-inch Tegra 2 tablet prototype running Android 2.1. Nvidia weren't revealing too much about the device but it is believed to have 1GB RAM, two USB ports, a front-facing camera and a 8.9-inch WSVGA screen. This model was just a reference design and a Nvidia spokesperson said that thinner and lighter designs are currently behind closed doors.
The tablet wasn't spotted booting into Android, but a 3D game was being demonstrated, most likely to show off Tegra 2's gaming prowess. A couple of sites including Engadget and NetbookNews managed to go hands-on with the device and we've attached some video hands-on after the break. Read more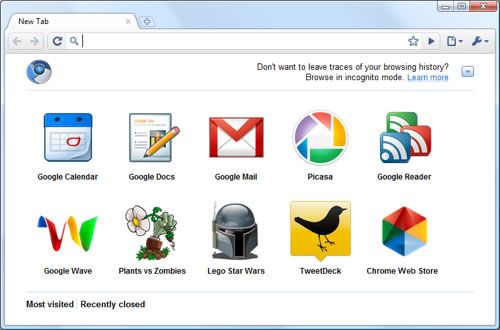 Google announced some exciting new developments during its annual I/O developer conference. This includes a new online application store for the Chrome browser and, eventually, Chrome OS. This new web store will house both free and paid software, much like other app stores out there.
Google will line up its own apps on the platform, as you would expect, including Google Docs, Google Calendar, Google Reader and Google Wave. However, third-party apps will also exist including twitter client Tweetdeck. Installed apps will appear as a tab on the app browser that will have a built-in payment system. The app store is expected to hit the Chrome browser later this year and will be included at the launch of Chrome OS. Read more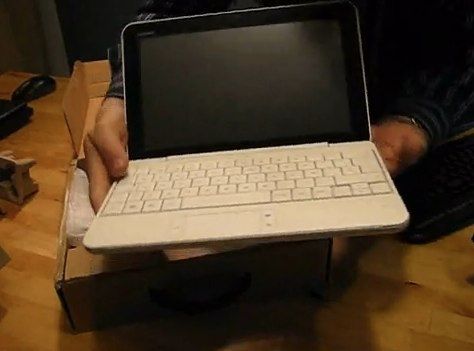 The Compaq Airlife 100 smartbook is only available in Spain right now, but that hasn't stopped Carrypad getting hold of one device to unbox and test. The 1GHz Snapdragon powered Airlife sports a lighter chassis compared to first-gen touchscreen netbooks as well as benefiting from a longer battery life.
The 10.1-inch Airlife 100 comes with the Android operating system, 512MB RAM and a 16GB flash drive. The touchscreen display is resistive rather than capacitive but comes with a matte finish. The OS has been tweaked to easily work with the touchpad as well as touchscreen. You can check out the unboxing video after the jump. Read more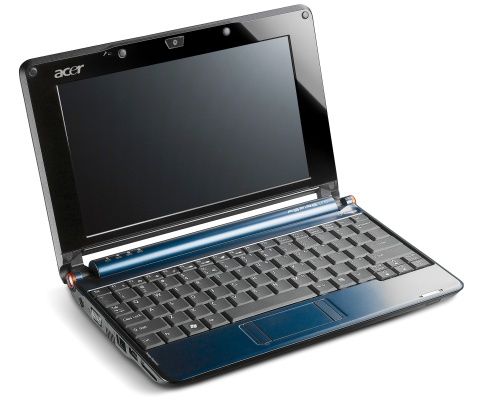 In a somewhat unusual move, Acer released a statement refuting recent rumours that it plans to showcase a Chrome OS netbook at the upcoming Computex show in Taipei. Whilst the company believes that Google's new operating system is an "exciting product announcement", it says it has "no short-term plans for such a product."
There have been a number of rumours that Acer will be launching a Chrome OS netbook, along with suggestions that it wanted to be the first company out of the block with a Chrome OS device. The timing of the statement perhaps suggests it has been released to keep those rumours in check and maybe has something to do with Chrome OS not being in a ready state to showcase right now. Click through for the full press release. Read more
Acer really wants to be first out of the door with a Chrome OS device. According to a report from VentureBeat, Acer will be launching new Chrome OS devices (most likely netbooks, smartbooks or tablets) sporting the new OS at Computex Taipei in early June.
Acer may not have the Chrome OS limelight to itself though. Samsung has also talked of developing ARM-based smartbooks powered by the Nvidia Tegra 2 chipset. Google is expected to release Chrome OS during the second half of the year. Techcrunch says that Chrome OS is coming along quickly but isn't ready as things stand, they've also got some images of what the OS is likely to look like.
Update: Acer has confirmed that it will not be showcasing Chrome OS netbooks at Computex.
It's becoming trickier keeping up to date with all the tablet news given how everyone seems to be launching one these days. Today's roundup brings news of three new tablets. Samsung is rumoured to be launching the S-Pad tablet that sports a 7-inch Super AMOLED display and the Android OS. It will include access to Samsung's own app store and come with a USB dock. There are no pricing details although it's expected to launch on contract from SK Telecom with a subsidised contract.
Aigo is planning a similarly sized 7-inch tablet that will also run Android 2.1, but will be powered by the Nvidia Tegra 2 chipset. It comes with a 1GHz ARM Cortex-A9 processor, 512MB RAM, and 4-32GB of internal storage. It also features an HDMI port, an accelerometer, ambient light sensor, 3120mAh battery and card reader. Read more
April 29, 2010 at 4:14 pm
MSI is set to announce new Android and Windows 7 tablets at June's Computex show in Taiwan. These tablets are expected to come in 8.9-inch and 10-inch varieties and will ship during the third quarter. Pricing is expected to be "extremely aggressive" according to Engadget.
The dual-screen tablet, first seen at CES, has been delayed though due to issues with battery life. "The two screens are a major drain on the battery, and even with a higher density battery and the Menlow CPU we are only getting three hours," said MSI's Andy Tung. This device is now expected to land in the fourth quarter.
April 25, 2010 at 8:07 pm
Dell will launch a "netbook tablet " and normal netbook, both sporting Android according to a leaked roadmap obtained by Android Central. The Dell Sparta netbook will come with a rotatable 11-inch (1024 x 768) display powered by an ARM processor. It will also come with optional 3G along with Wi-Fi and Bluetooth.
The Dell Athens netbook is more typical in its form-factor and will sport a similar sized display and ARM processor. It will have a thin chassis and weigh less than 900g (1.98lbs). These models are expected to launch during the Autumn. Check out a large screencap of this Dell roadmap after the break. Read more
April 20, 2010 at 12:09 pm
Eric Schmidt, Google's Chief Executive, has been speaking about its upcoming Chrome OS at the Atmosphere Cloud Computing forum and let rip some previously unknown details regarding pricing. He says that price points should be similar to that of current netbooks and also hopes for Chrome OS devices to be bundled by mobile phone operators.
"It will be up to the manufacturers who do it, but the price points you should think about are the current netbook pricings which are 300 dollar, 400 dollar price points," said Schmidt. "Those prices are completely determined, by the way, by the costs of the glass, the costs of the processor and things like that, but in our case Chrome OS and Android are free so there is no software tax associated with all of this." Read more
April 15, 2010 at 10:56 am
The Acer Aspire One D260 is believed to be the Pine Trail update to last years Android/Windows dual-booting AAO D250. The D260 is believed to be similar to the D250 albeit sporting a redesigned chassis.
French site, RueDuCommerce, has managed to get an exclusive look at the D260 and give a quick video tour of the netbook. He doesn't switch it on so we don't get to see it booting, but we get a good look at the patterned palm rest, chiclet keyboard and ports. Check out the video after the break. Read more