March 31, 2010 at 6:18 pm
Acer is preparing to launch a Pine Trail update to last years Aspire One D250 dual-booting netbook. The AAO D260 will also dual-boot Android with Windows. Little other details are known right now, although Acer's mobile product manager, Martino Mombrini, apparently revealed that the chassis will be getting a redesign.
Mombrini also confirmed that Acer will be launching a Google Chrome OS netbook during Q3 and that they are working closely "with the guys at Google". We'll keep you posted on any further details.
Via Electric Pig.
March 12, 2010 at 1:56 pm
Google 's Chrome operating system is not expected to launch until the second half later this year. Many question marks over OS remain, however what we do know is that Chrome OS will be heavily cloud based and Google is likely to dictate hardware requirements for devices running it.
Whilst the requirements are under wraps for now, it is believed to include relatively high performance graphics, SSDs and accelerometers. This has led Bob O'Donnell, VP of clients and displays at International Data Corp, to say that Chrome OS smartbooks will be even more expensive than Microsoft Windows-based netbooks. "PC OEMs say the hardware requirements—still under NDA–will make the systems actually more expensive than a Windows device, yet they don't have anywhere near the applications support," O'Donnell said. Read more
February 19, 2010 at 10:55 pm
Google's Chrome OS is still months away from an official release, however, there is already a large group of underground developers trying to keep things fresh. The latest release from Hexxeh called Flow is interesting as, amongst other things, it includes Nvidia GPU support i.e. full ION hardware acceleration.
This means 720p and 1080p YouTube HD video content should be no problem for those on ION-powered netbooks using this latest build. Other features include user-customisable menus, automatic updates, battery life improvements, webcam support and various other bug fixes. You can download the release from here.
Via Engadget.
February 17, 2010 at 12:47 pm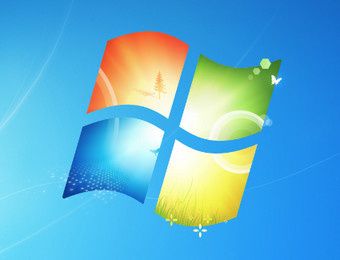 There are so many operating system choices when you've bought your new netbook. You have the usual desktop stalwarts such as Windows, OS X and Ubuntu, but there is a growing number of Linux alternatives catered to the netbook experience such as Jolicloud, Moblin and the upcoming Chrome OS.
Lifehacker has been conducting a poll over the last week, asking its readers what is the best netbook operating system. First of all they asked their readers to flag their favourite, they then rounded up the five most popular OSes and conducted a poll to find a winner. Read more
February 12, 2010 at 3:24 pm
Samsung intends to launch a netbook (or smartbook) using the new Chrome operating system. Phil Newton, head of Samsung IT Australia, said that the Chrome OS netbook will sport a 10.1-inch display and be similar in form-factor to the new Pine Trail Samsung N210 netbook.
"We will be expanding our range shortly and we will have a Chrome-based notebook," said Newton. It is rumoured to be powered by the new 1.5GHz Qualcomm Snapdragon chipset. What is known is that it will come with 2GB of RAM, a 64GB SDD, embedded 3G and a 12-hour battery life according to Newton. Don't expect to see this until the second half of the year.
Via Channel News [via NetbookNews.de].
February 2, 2010 at 2:50 pm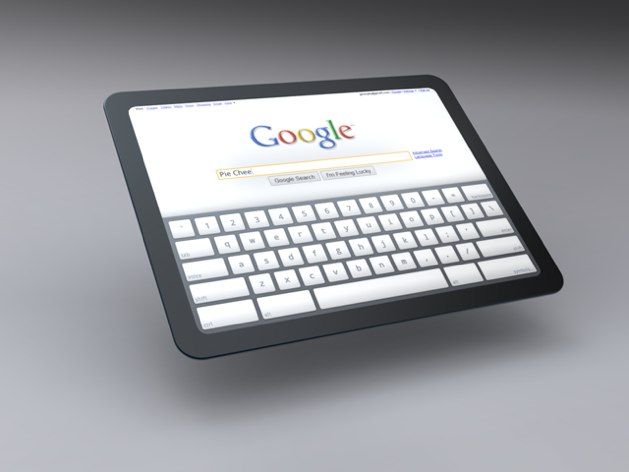 Google may be setting itself on a collision course with Apple's iPad if new pictures and video of a tablet concept is anything to go by. The company has remained quiet on whether there will be full multi-touch support in Chrome OS, although I'd be very surprised if there wasn't. Recently TechRadar attended a talk where Google's Senior Product Manager of Search indicated that touch may indeed be on the horizon.
The tablet concept images have shown up on the Chromium development site, where Google is sharing some of its mock-ups. Whilst this is purely a prototype it shows the direction Google is taking and likely means that it is considering all form-factors (netbooks, smartbooks, MIDs as well as tablets). Check out the concept video for yourself after the break. Read more
January 30, 2010 at 5:51 pm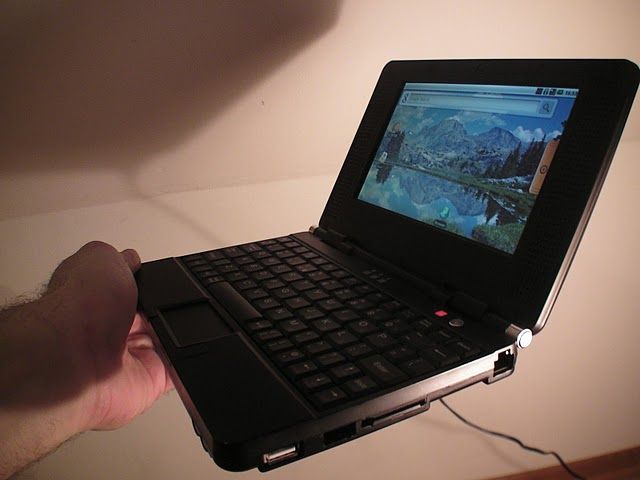 The Hivision PWS700CA is an intriguing little device. The smartbook sports a 7-inch (800 x 480) display and is powered by an ARM926 processor and runs Android. It weighs just 650g and counts 720p HD video playback as one of its features.
Charbax from ARMDevices has been playing around with one for a while and put it to the test in a thorough video review. Whilst you won't see this hit Western shores just yet, he believes that if one of the big retail giants came on board it could sell for as cheap as $100. Check out the video after the jump. Read more
January 29, 2010 at 9:30 am
MSI is planning on launching its 10-inch Tegra tablet, first shown off at CES, later this year for $500 according to Digitimes. It should be armed with Tegra's Cortex A9 chipset and Android operating system.
This will pit it against the Apple iPad, with a similar price point, display and computing power. However the MSI tablet should benefit from multitasking and it is reported to be "thin and light." Tegra should also be able to handle 1080p video as opposed to 720p for the Apple iPad. There are still question marks over a full spec-list but we'll keep you posted.
January 25, 2010 at 8:02 am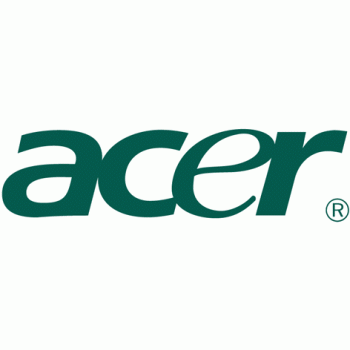 Acer will look to aggressively push Chrome OS in its netbook line-up, expecting around one million Chrome OS netbooks to be sold this year out of a total 12-15m forecast. The company wants to be first to the market with Chrome and is planning to launch its first netbook in the third quarter.
Acer is targeting Chrome OS netbooks to account for 10 percent of its line-up, to put this in context, its dual boot (Android/Windows) netbooks currently account for 5 percent. "For Chrome, we're aggressively pursuing to become one of the first, so there's a change to the Microsoft-Intel environment," Jim Wong, president of IT Products division said. Read more
January 9, 2010 at 5:37 pm
Following the official Nvidia Tegra 2 announcement, a whole number of different next-gen Tegra powered products were shown on the trade floor at CES. Rather than creating a post for every single one, we've summarised each below and attached any relevant videos. Most of these consisted of tablets, rather than smartbooks, but it gives you a good idea of what to expect over the coming year. Check out the Tegra 2 action after the jump. Read more
December 28, 2009 at 9:06 pm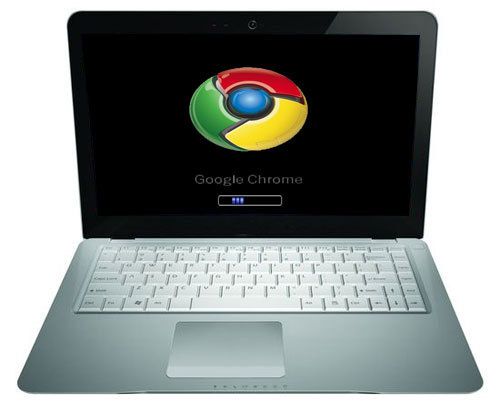 We'd park this news firmly in rumour territory for now, but IBTimes is reporting that the Google-branded Chrome OS netbook specifications "are out." It's unclear whether they have a definitive list of what is under the hood or whether they are speculating, but they point to a high-end device that's certainly not going to be cheap.
The Google netbook (or perhaps smartbook is more apt here) will be armed with an Nvidia Tegra chipset (ARM processor and Nvidia graphics), 2GB RAM and a 64GB SSD. It will also sport a 10.1-inch multi-touch display, webcam, Wi-Fi, Bluetooth and card reader. Let's see if this comes to pass, but judging by the language of the article, I'd guess it's pure speculation on their part.
Via NetbookNews.de.
December 17, 2009 at 10:34 am
Whilst it is looking ever more likely that Google will be releasing its own branded Android smartphone called the Nexus One, it appears that they may be planning something similar for netbooks with Chrome OS.
According to TechCrunch sources, Google has "been talking to at least one hardware manufacturer about building a netbook for Google directly." The idea is that these Chrome OS netbooks will be Google branded and would release in time for Christmas 2010. The netbooks (or smartbooks) will be mobile enabled and subsidized via wireless carriers. Read more
December 4, 2009 at 7:57 am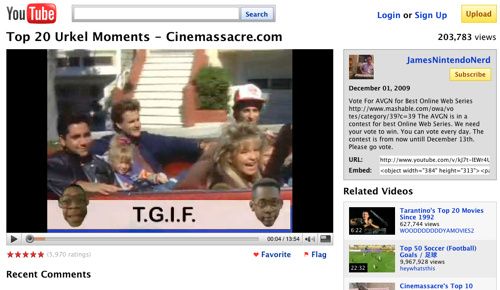 YouTube has introduced the "Feather" Beta, which is a trimmed down version of YouTube designed to run on netbooks/low-powered PCs running on low-bandwidth connections. It is designed to watch videos with the lowest latency possible by limiting the features available to viewers and reducing the amount of bytes downloaded by the browser.
The changes include the player defaulting to standard quality, reducing comments displayed to 10 and removing sharing and embedding options. The auto-suggest search bar and related videos have also been removed. With the advent of Adobe Flash Player 10.1 and GPU-accelerated playback, YouTube playback is unlikely to trouble ION-powered netbooks. However, for everyone else, this new version is probably worth a try, especially if you don't use the removed features much anyway.
You can check out the YouTube "Feather" opt-in beta here. Just click on the "Join the 'Feather' Beta" link. Remember this is currently work in progress so not all videos will work right now.
December 3, 2009 at 10:45 pm
Dell's Doug Anson has given his impressions of Google's Chromium OS as well as demonstrating it in action on a number of Dell netbooks including the Mini 9, Mini 10v and Latitude 2100. With the latter, he even times how long it takes to boot to the login screen (15 seconds). It looks very quick and that's just using a standard 250GB hard-disk drive rather than SSD.
His impressions so far are mixed. On the one hand it feels nimble and fast and uses new web technologies, but on the other hand, it is only really useful when connected to a strong fast network. Without a continuous network connection it's pretty redundant.
If you want to try it out for yourself, the image has been recut and now comes in a 302MB download (rather than several GB). You can download it here, where you'll find both the image and ReadMe text instruction files. I have also included Doug's installation instructions after the break along with the video. Read more
December 2, 2009 at 11:54 am
Acer is looking to be the first manufacturer to launch a Chrome OS netbook in the second half of 2010. The netbook has been in development since the middle of this year according to Digitimes. No specifications were given but we would expect the device to have flash storage and run either an x86 or ARM processor.
Acer was also first to market with the dual-booting Aspire One D250 Android netbook and apparently sales were not as strong as expected. This is perhaps not a surprise given the little optimization that the Android OS has seen in the move from smartphone to netbook. However, as Chrome OS is being developed for netbooks from the ground up, momentum behind Chrome OS netbooks should be higher.