Acer's first 10-inch netbook the Aspire 532G has reportedly been cancelled according to Pierre from Blogeee. Apparently, technical problems meant that the Acer and Nvidia teams could not deliver on the performance front and hence cancelled the netbook. To be honest, this all sounds a bit too vague. Surely, other manufacturers are prepping 10-inch netbooks so why is Acer having difficulty?
If true, it would be a big blow to Acer and leave the ION netbook market pretty much to Asus. It's not clear whether this cancellation is on a global basis, although if those technical issues are true, then I don't see why region would make a difference.
The Asus Eee PC 1201PN ION-powered netbook is now shipping at Amazon.com
. As of writing both the Black
(1201PN-PU17-BK) and Red
(1201PN-PU17-RD) models are in stock for $484. The Silver
model, however, is still at pre-order for the same price.
As a quick recap, the Eee PC 1201PN comes with a 12.1-inch (1366 x 768) display and is powered by a 1.66Ghz N450 Atom processor and next-generation ION. It is believed that this model does not come with Nvidia's Optimus technology, although we'll have to wait for official confirmation of this. Other specs include 2GB RAM, 250GB HDD (5400RPM), HDMI, W7 Home Premium, Wi-Fi (b/g/n) and a 0.3MP webcam.
Via Netbooked.
Computex is underway and we are expected to hear about a host of new devices from a number of Taiwanese companies including Asus, Acer and MSI. To kick things off, Asus is showing off the Asus Eee PC 1015N netbook. The 1015N is the company's first 10-inch next-generation netbook and will come with Nvidia's Optimus technology.
Judging by the pictures it comes with a matte (smudge-free) lid, matte display, chiclet keyboard, large touchpad with single rocker bar, HDMI, three USB ports and a 6-cell battery. You will only be able to upgrade the RAM as no access panel has been provided for the hard drive. Pricing is expected to be around the €400 mark when it launches in H2 2010. Other specs are unknown right now, but we'll update this post as soon as we have them. In the meantime, check out some pics after the break. Read more
Whilst there are still no signs of the ION 2-packing Asus Eee PC 1201PN launching in the UK, it has seen its release in New Zealand. This single-core 1.66Ghz N450 Atom powered netbook is selling for AUD$799 in the region and users are already getting hands-on.
This particular model has 2GB RAM, 250GB HDD, Wi-Fi (b/g/n) and Windows 7 Home Premium. Hopefully this means the 1201PN will be landing in other regions very shortly.
Via Netbooked.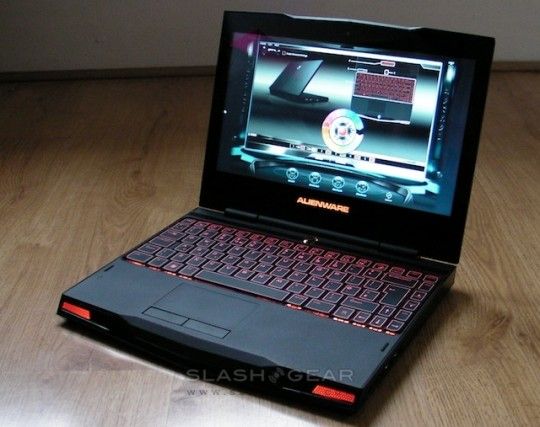 The 11.6-inch Alienware M11x gaming ultraportable behemoth will be getting an update next month that will include the latest Intel Core i3, i5 and i7 processors. Pearce Clune, Head of Dell's Consumer Operations for Middle East, Africa and Turkey, revealed so in a video interview with Shuffle Magazine.
This will be welcome by many, however personally I hope the M11x also gets Nvidia Optimus technology at the same time. The inclusion of the intelligent GPU switching tech should mean a longer run time. We'll keep you posted on developments, but in the mean time check out the video interview after the jump (the reveal is at 2:20). Read more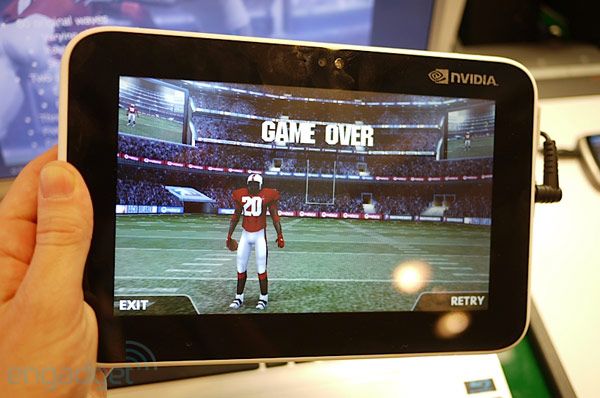 Nvidia has been showing off a Foxconn-manufactured 8.9-inch Tegra 2 tablet prototype running Android 2.1. Nvidia weren't revealing too much about the device but it is believed to have 1GB RAM, two USB ports, a front-facing camera and a 8.9-inch WSVGA screen. This model was just a reference design and a Nvidia spokesperson said that thinner and lighter designs are currently behind closed doors.
The tablet wasn't spotted booting into Android, but a 3D game was being demonstrated, most likely to show off Tegra 2's gaming prowess. A couple of sites including Engadget and NetbookNews managed to go hands-on with the device and we've attached some video hands-on after the break. Read more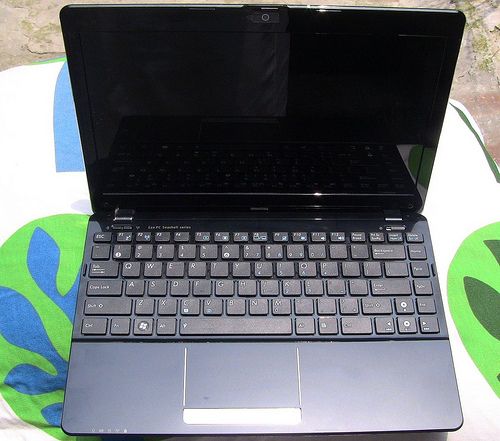 Asus' upcoming 12-inch flagship netbook, the Eee PC 1215N, is set to include a dual-core Pine Trail processor, next-generation ION as well as Nvidia Optimus technology. We knew that much already, but now NetbookNews has managed to get hold of a pre-production sample and spilled the beans on additional specs, benchmarks as well as a good look at the unit itself.
The Eee PC 1215N tested came with the 1.66GHz dual-core D510 Pine Trail processor that is normally found in nettops. It was initially thought that the netbook would come with the upcoming 1.5GHz N550 dual-core processor that would have had greater power efficiency, but maybe Asus have decided against waiting for the new chip. Read more
It's becoming trickier keeping up to date with all the tablet news given how everyone seems to be launching one these days. Today's roundup brings news of three new tablets. Samsung is rumoured to be launching the S-Pad tablet that sports a 7-inch Super AMOLED display and the Android OS. It will include access to Samsung's own app store and come with a USB dock. There are no pricing details although it's expected to launch on contract from SK Telecom with a subsidised contract.
Aigo is planning a similarly sized 7-inch tablet that will also run Android 2.1, but will be powered by the Nvidia Tegra 2 chipset. It comes with a 1GHz ARM Cortex-A9 processor, 512MB RAM, and 4-32GB of internal storage. It also features an HDMI port, an accelerometer, ambient light sensor, 3120mAh battery and card reader. Read more
April 23, 2010 at 11:52 am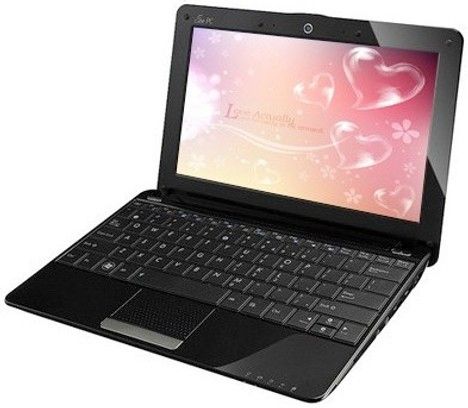 Following on from this morning's rumour that the 12-inch Asus Eee PC 1201PN will not feature Nvidia Optimus technology, despite running next-gen ION graphics, Blogeee is reporting on another Asus netbook that will include Optimus.
The Asus Eee PC 1215N netbook will come with Intel's new dual-core Atom netbook processor, next-generation ION and Optimus technology. It is expected to launch in July. No other specs are known at this time.
Update: Notebook Italia is also confirming the existence of the Eee PC 1215PN, although they say it will launch in June, rather than July. They also confirm the Optimus-less 1201PN and say it will launch in May.
April 23, 2010 at 10:49 am
I'd park this firmly in rumour territory for now, but Pierre from Blogeee is reporting that Asus' upcoming Eee PC 1201PN netbook that comes with ION 2, will not be sporting Nvidia's Optimus power-saving technology.
His source for this news is Nvidia France, who has suggested that next-generation ION graphics is not synonymous with Optimus technology. If true, this is completely against my understanding of the next-gen ION part. ION 2 was presented to us as having embedded Optimus technology. At no point was it suggested that it is a feature that a manufacturer may or may not include. Read more
April 22, 2010 at 10:07 am
The wait to see next-generation Nvidia ION graphics hit netbooks already feels like a long while. However, this wait is set to get longer if Engadget is to be believed. The 12-inch Asus Eee PC 1201PN with 16-core ION is now expected to hit Europe/Asia in late May and the US in June.
The 8-core ION Acer Aspire One 532G has also been delayed by a month is now expecting to appear in early June also. It's unknown what has caused this delay, although Nvidia claims it has nothing to do with them.
April 21, 2010 at 5:44 pm
The Asus Eee PC 1201PN will be the company's first netbook with next-generation ION when it launches shortly. It uses the same chassis as most other 12-inch netbooks in the Eee PC 1201 range, but differs from its current ION netbook (1201N) by offering a single-core N450 Atom processor as opposed to the dual-core 1.6GHz Atom 330.
For those wondering how the Eee PC 1201PN will perform then NotebookCheck has the answers. They've taken an exhaustive look at the performance of ION 2 and used the Eee PC 1201PN to do the benchmarks. Read more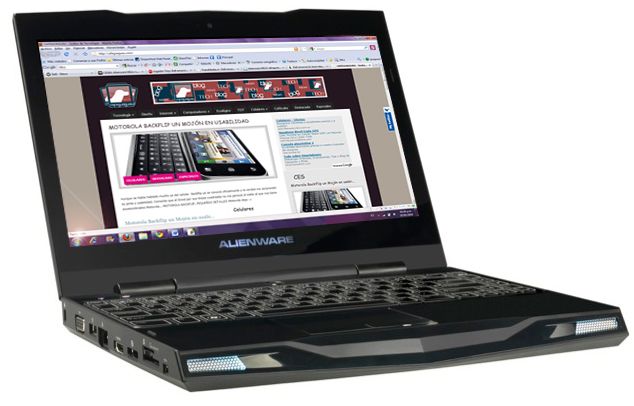 The Alienware M11x had an unfortunate launch timetable. Just as it was coming to the market we started to hear about Nvidia Optimus power-saving technology. Well it looks like Alienware won't be sitting back for too long, judging by some discussion over at the NotebookReview forums.
Member Darkhan, who is believed to have inside links with the company, has said that Nvidia Optimus and an Intel CPU refresh will hit the M11x in June/July. Good news if true, however I'd be a bit annoyed if I had just bought one, especially given the short timeframe before new models will appear.
Via Engadget.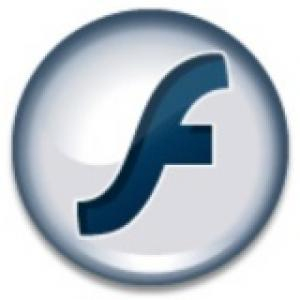 Adobe has finally announced the arrival of Flash Player 10.1 Release Candidate. The RC edition should have most of the major bugs fixed following the beta phase and for those people that had issues with previous versions you should give Flash 10.1 RC a try.
Flash Player 10.1 offers hardware-accelerated flash for those with Nvidia ION, Intel GMA500 and Broadcom Crystal HD powered netbooks. A number of operating systems are supported including Windows, Linux and Mac. You can check out the release notes here (PDF) and download it here.
Via Liliputing.
April 6, 2010 at 12:50 pm
ICD has revealed their latest tablet dubbed Gemini that is one of the most fully featured yet seen. It will be armed with the 1GHz Nvidia Tegra 2 chipset, Android OS and comes with an 11.2-inch (1366 x 768) mutlitouch panel (both resistive and capacitive supported).
Two cameras are included in the package (2MP on the front and 5MP autofocus on the back). Additionally, it has a 5-axis accelerometer, GPS, FM radio, 4GB of Flash storage and a 32GB-supporting SD card slot.
Other features include HDMI, micro USB, 3.5mm headphone socket, integrated 3G, Wi-Fi (b/g/n) and Bluetooth 2.1. Pricing and availability remain a mystery for now. Check out some more pictures and a comparison chart after the cut. Read more